ACERTUS is as a technology-enabled automotive logistics and services provider. We believe in enhancing our customers' experience by providing custom, end-to-end solutions throughout the lifecycle of a vehicle including: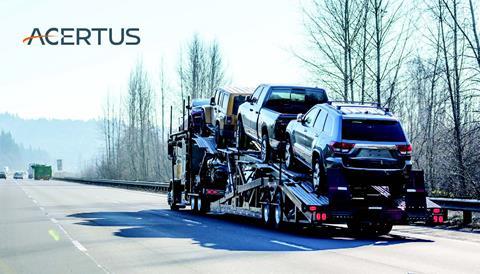 Vehicle transport: We offer a suite of vehicle transport services including car haul, drive away and hybrid moves, and a vast network of more than 6,000 active carriers and 1,000 drive away drivers to ensure faster speed to market.
Title and registration: We handle all licensing needs quickly and cost effectively with comprehensive title and registration service in all 50 states, Puerto Rico and Canada. We have established direct connections and in office presence in multiple states.
Vehicle storage: We have more than 55 staffed and secure storage locations across North America including Canada and Puerto Rico. From the moment your vehicle enters our facility to the day you roll it back into service, our team ensures it is accessible and in top running condition.
Care and maintenance: We have a vast array of in-storage and in-transit care and maintenance services that will assist in reducing downtime and avoiding any delay in delivery.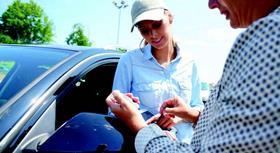 Last-mile delivery: A premium service offering for the ultimate vehicle delivery experience. Our team will safely transport your vehicle all the way to its final destination by one, or a combination, of our vehicle transport services.
Compliance services: Our dedicated team will apply their deep industry and regulatory knowledge to navigate the complexity of jurisdictional license requirements, including IRP and IFTA.
By combining comprehensive service with powerful, proprietary technology, we are paving a more efficient way for shippers and carriers to get the job done. Our people, process and relentless drive to deliver are just some of the reasons we were recognised by Inc. Magazine as one of the 5,000 fastest-growing companies in the United States.