As material shortages and logistics capacity issues slow automotive production, manufacturers are grappling with misaligned supply flows, rising WIP (work-in-progress) inventory and extra storage and labour costs. More than ever, OEMs and logistics providers are in need of real-time visibility of assets across facilities to mitigate further disruption and help accelerate output as quickly as possible.
In this podcast, Adrian Jennings, Chief Product Officer at asset-tracking specialist Cognosos, talks to Editor-in-Chief Christopher Ludwig about how automotive manufacturers can leverage radio and cloud-based technology to track material and finished vehicles across large-scale facilities and outdoor yards, while leveraging the processing power of an Amazon data centre in devices as small as a key fob.
Listen to this podcast and gain insights into enhancing automotive logistics visibility and inventory management, including:
Next generation real-time location service (RTLS) technology
Strategies for managing and optimising production surges
Insight on improving inventory and logistics process management
Using visibility to ensure more resilient automotive supply chains
For more on managing automotive supply chain disruptions and variation, register and join an upcoming Cognosos webinar: Managing Automotive Inventory Fluctuations in Periods of Supply Chain Disruption on Tuesday, April 27 at 13.00 Eastern Time. Register Now
Guest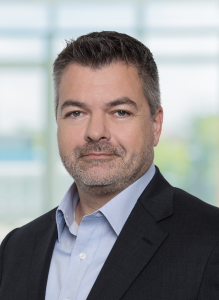 Adrian Jennings joined Cognosos as Chief Product Officer in March this year, a newly created position in which he has responsibility for leading on the company's product vision, roadmap, new feature development and commercialization. He has more than 20 years' experience in real-time asset location technology, including most recently as Chief Product Advocate for Ubisense, where he led on the company's digitalisation and digital factory initatives for customers. Prior to that as Chief Technical Officer of Time Domain Corporation, where his role involved aligning a roadmap focused on the company's core markets and navigating the required research funding – mostly from military research contractors – to advance that roadmap.
Jennings has also worked at the UK Ministry of Defence and has an MA in physics from Oxford University. He describes himself as a 'recovering rocket scientist'.
In Partnership with Cognosos
This Voice of the Industry podcast is in partnership with Cognosos.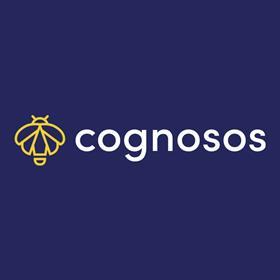 Cognosos equips enterprises with the real-time asset intelligence needed to unlock insights and accelerate supply chains. Its lightweight platform deploys quickly both indoors and outdoors, delivering an unparalleled combination of price and performance that is now tracking over 100,000 assets across multiple industries including healthcare, logistics and automotive. www.cognosos.com