Russia is attempting to boost tier supplier capacity via contracts with OEMs and logistics subsidies for parts makers, but it is unclear how successful this will be
Russia's government continues to sign up to Special Investment Contracts (SPICs) with leading carmakers in a bid to attract record-breaking levels of investment in localisation over the coming decade. Its stated target is to encourage the maximum level of localisation possible on automotive components, helping the country's automotive industry to become as efficient as possible and making it 'bulletproof' in terms of international sanctions.
Investment by tier suppliers into the Russian automotive components industry reached 100 billion roubles ($1.6 billion) between 2012 and 2017, says Andrey Tomyshev, senior analyst at consultancy firm EY. Yet imported components still account for close to 56% of the total in Russia's automotive industry.
Russia imported automotive components worth $14.7 billion in 2017, Tomyshev estimates. In 2018, the country exported components worth $1.62 billion, 26% up on the previous year. There are hundreds of original equipment suppliers operating in Russia and in 2017 they generated net revenue of some $9.7 billion, Tomyshev estimates.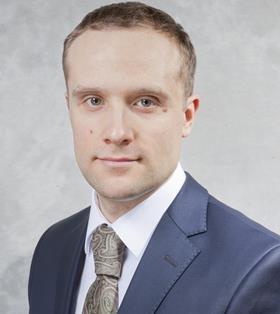 In 2017, there were 163 tier one suppliers operating on the Russian market with annual revenue of over 500m roubles, including 57 foreign companies, 89 Russian firms and 17 of mixed ownership.
"Further growth in added value in the Russian automotive industry will be rather limited due to an absence of sufficient expertise, technological development and high-quality raw materials," Tomyshev says. "That value can be increased in two ways, however – either with a greater focus on exports or by achieving technological sovereignty."
In order to achieve the localisation targets in the government programme for developing Russia's automotive industry through to 2025 – which call for 70-85% localisation rates at different carmakers – the components sector will need to invest around 400-450 billion roubles in that period, says Tomyshev. That is three to four times more than the sector has invested over the last six years, he points out.
Were this to be achieved, overall revenues in the Russian components sector could jump from 116 billion roubles in 2017 to 350 billion or even 400 billion roubles a year, says Tomyshev, assuming tier suppliers focused both on increasing localisation levels and developing export supplies.
Carmakers sign on the line
So far, Russia's government has already signed SPICs with several carmakers, including Hyundai, Gaz Group and Avtovaz. Within the Russian automotive industry, these SPICs are informally referred to as tickets to state aid, as signing these contracts is the only way of qualifying for state support, now that the previous industrial assembly regime has come to an end. The Russian Industry and Trade Ministry is still in negotiations over further SPICs with the other major carmakers. However, it has only committed to signing new SPICs until April, after which it is unclear what may happen.
Unlike the previous industrial assembly agreements, which were both standardised and fully transparent, the terms and conditions of each SPIC are individually negotiated and regarded as classified. Automotive Logistics understands that vehicle manufacturers are required not to disclose the precise nature of their individual agreements as doing so could strengthen the hand of other OEMs in their own negotiations with the government.
Artyom Manyukhin, a spokesperson for Avtovaz, confirms that all of the details of the SPIC signed between an OEM and the government are private, but does say that the agreement, which covers a ten-year period, was signed on behalf of the entire alliance and covers Renault, Nissan, Datsun and Mitsubishi. The alliance has taken on an obligation to invest 70 billion roubles to expand localised production of materials, parts and components, as well as on other, as yet unspecified purposes.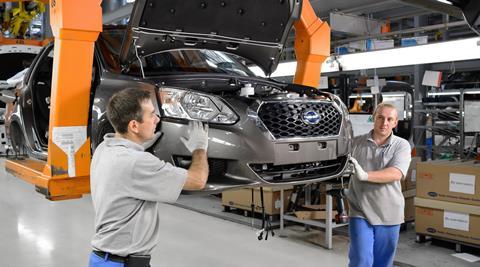 It has been suggested that Avtovaz is planning to launch an automatic transmission production operation in Russia in a joint venture with Japanese company JATCO, and that it is trying to encourage a number of foreign tier suppliers to establish production capacities in Russia. Avtovaz declines to comment on these reports, however.
Lilia Mokroussova, a spokesperson for PSMA Rus, also declines to comment. Mokroussova does say, though, that increasing localisation levels in general is a priority for PSMA Rus, and the company has been working on expanding its network of the second and third tier suppliers, even though it is hard to find some automotive components of an appropriate quality in Russia.
Volkswagen has recently also submitted an application to sign a SPIC with the Russian government, Denis Manturov, Russian Industry and Trade Minister, revealed during a press conference in Sochi in mid-February.
"They [Volkswagen] already manufacture engines in Russia, and we are currently in negotiation with them on transmissions. We provided our colleagues [in VW] with the list of technologies we want them to localise in Russia. They have to choose. So far, what they have sent back to us would require investment of around 12 billion roubles," he said.
Over the past few months, it has been reported that BMW, Ford Sollers and Avtotor are among the other manufacturers considering signing SPICs with the Russian government and taking on an obligation to increase localisation. But not every carmaker, it seems, is ready to allocate additional investment in Russian capacities – Toyota, for one, is reportedly disinterested in signing a SPIC. Automotive Logistics has approached Toyota for confirmation but has not, so far, received a response.
Changing prospects
Russian analysts stress that SPICs are not like the previous industrial assembly agreements, and also that the prospects for the Russian automotive market are now quite different from ten years ago. Given this, some say, carmakers may not be all that keen to invest in localisation while tier suppliers may not be all that keen to commit to new production capacity in the country.
Alexey Kalitsev, managing director of Hyundai Motor CIS, suggested some time ago that the Russian government was "asking too much from carmakers". Kalitsev said some of its requirements were "unrealistic" and that Hyundai would have to invest 27.3 billion roubles to get access to state aid. That, he added, was not feasible, especially in light of weak sales in the country, and Hyundai might therefore cut production in Russia and switch to importing finished vehicles instead. Despite his comments, the carmaker has confirmed that it did sign a SPIC in late December.
"The new conditions for granting state aid to carmakers included within the SPIC mechanism should provide an impetus to the development of the automotive components segment in Russia. This is the main reason why this mechanism has been adopted. At the same time, it is hard to say how these plans will actually be implemented. So we can only hope for the best," comments Azat Timerkhanov, senior analyst at the Russian consultancy Autostat.
Igor Korovkin, executive director of the Russian Union of Carmakers, warns that a huge domestic market will be needed to attract big investments. Korovkin says that although up to 95% of finished vehicles sold in Russia in 2018 were assembled in the country, localisation levels are still generally rather low at around 30-60%.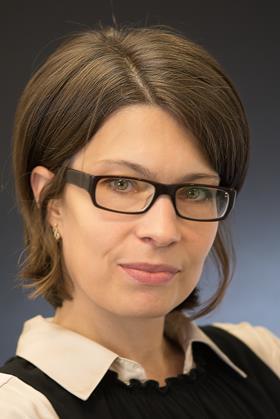 In the coming years, Russia will have to lower various import barriers under WTO obligations, including duties on imported finished vehicles. This could encourage some to switch from local assembly to imports, suggests Korovkin.
When the industrial assembly agreement regime was first introduced, Russian government forecasts suggested that overall vehicles sales in the country would soon top 4m units a year. Today, however, the growth prospects are unclear.
"OEMs are now facing other problems," confirms Tatiana Hristova, Russian market analyst for IHS Markit. "There are already the first signs of a slowdown in the global economy, with markets that traditionally ensured strong sales of finished vehicles imposing strict regulations on car emissions, requiring major investment in innovation, she says.
"In these conditions, there will only be investment in the Russian market if investors see some prospects for growth in sales there. Failing this, the automotive industry will not be ready to undertake high-risk investments. Taking into account Russia's tense relations with western countries, the high risks of additional sanctions being introduced due to the situation in Ukraine and Syria, and the depressed forecast for global oil prices, few analysts expect high growth rates in the Russian market.
"Some additional investments into components localisation are possible with the support of carmakers in Russia, but their own production volumes will remain at a very low level. It is all about preserving what has already been created in the Russian market and avoiding the closure of existing facilities now," adds Hristova.
Aiming to join global supply chains
In addition to supporting the automotive components sector via SPICs signed with the carmakers, Russia's government also provides comprehensive state support to parts manufacturers, stresses Pavel Burlachenko, director of the automotive industry export department at the Russian Export Center.
"Russia provides state support to automotive components suppliers at all levels, from tier one to tier three and even deeper down to the raw materials suppliers," he says. "To be eligible, companies have to match only one requirement, which is localisation. It is all about creating maximum added value on Russian territory."
Over the past few years, Russia has partly reimbursed the logistics costs associated with the export of automotive parts. The main aim is to help Russian components suppliers become part of the supply chains of the world's leading carmakers.
"For example, the allowance to supply components to the assembly plants of Renault, Nissan or Volkswagen in Russia paves the way for suppliers to begin supplies to the production operations of the same brands outside Russia," Burlachenko says, adding that the government is working in different ways to make this possible.
There is a suggestion that in order to qualify for state support, both carmakers and, in future, components producers should have to get a 'Made in Russia' label on their products.
"It is proposed, in addition to performing mandatory technical operations and matching certain requirements in the R&D area, a certain number of points might be gained for using particular components, like [in finished vehicles] engines, gearboxes, ABS control units, driver assistance systems, body, frame, sub-frames, exterior parts, steering systems, brake systems, and so on," comments Wilhelmina Shavshina, head of the Foreign Trade Regulation Practice at international legal firm, DLA Piper.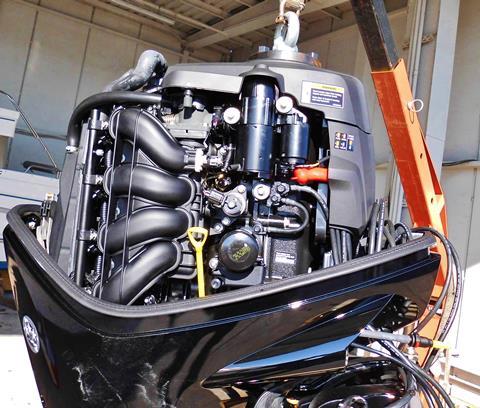 So far, the biggest parts manufacturers have been quiet about their growth prospects, given the ongoing changes in the Russian automotive industry. Faurecia and Bosch, for instance, had not provided any comment as this issue went to press.
However, one source in the Russian automotive industry, who prefers to not be named, says the SPICs signed between the government and the carmakers are rather fragile and that the entire system could collapse like a house of cards, particularly if weak domestic sales were to force foreign OEMs to reconsider their manufacturing operations in the country.
"In 2016, there were numerous tier suppliers in Russia that failed to comply with the requirements of their industrial assembly agreements," says the source. "The carmakers sign those contracts, but if one day due to sanctions, national currency fluctuations or any other factors, their management calculates that it is cheaper to import finished vehicles to Russia than invest into new capacity there, nobody could stop them from doing so."
"The new conditions for granting state aid to carmakers…should provide an impetus to the development of the automotive components segment in Russia. At the same time, it is hard to say how these plans will actually be implented" - Azat Timerkhanov, Autostat
The past few years in Russia have been highly uncertain and the threat of sanctions by the US against Gaz Group owner Oleg Deripaska has only fanned the flames, says the source. Much now depends on politics, which can also be uncertain, so for automotive components manufacturers, it is extremely hard to make long-term plans, he adds.
On the other hand, ongoing changes in the industry will have some impact, suggests Nataliya Zakirova, head of sales at Gefco Russia.
"Increasing duties on finished vehicle imports, rising excise and recycling fees, and the simultaneous signing of SPICs, with the granting of tax benefits [to localised producers] and the opening of special economic zones for assembly plants, are pushing global concerns to localise production in Russia," says Zakirova.
"Since most parts and components in Russia are imported, this policy will most directly affect the automotive logistics industry in Russia. Probably, in the near future, the main focus [of logistics providers] in inbound logistics will shift towards the import of spare parts and components, with a reduction in finished vehicle import logistics and automotive kit imports. On the other hand, the development of assembly plants in Russia will stimulate exports of finished vehicles and components for semi-knockdown kits in neighbouring countries and the CIS," Zakirova adds.
Q&A Andrey Kosov, chairman of the automotive components committee, Russian Association of European Business
Given the signing of SPICs by the biggest carmakers, do you expect further development of Russian automotive components production?
In general, we support and look very positively at those measures adopted by the Russian government aimed at the long-term development of the automotive components industry in the country. On the other hand, when we are speaking about SPICs, not everything is clear, primarily because they are rather closed agreements and not available to the public, so it is hard to judge what effect they could have on the industry.
Based on the information we have, the conditions in each particular case are different; some OEMs have certain obligations while others have different ones. So far, we don't have any clear indication for sure that SPICs will push forward automotive components localisation. In theory, this is the target – but only with greater information will we be able to draw any real conclusion.
In general, what is the current situation in the Russian automotive components industry? How has it been affected by the sales crisis?Obviously, the crisis had a negative impact on the industry, because production volumes shrank and for industrial manufacturers production volumes are a very important thing. In addition, there is ongoing uncertainty about government policy. There was a lot of talk about the new version of the industrial assembly agreements, but then it was decided to sign SPICs instead. Then the 719 government decree [involving a points-based localisation system] was adopted, then it, too, was abandoned and SPICs became the main option again.
This mess has been going on for two years already and the manoeuvres in state policy from one side to another have not been fully clear to the industry.
It is good that government is putting some effort in, and recognises that the automotive industry has great importance and also a knock-on effect on other industries – but without clear government policy there is no planning horizon for companies.
163
Number of tier one suppliers operating on the Russian marekt in 2017 with annual revenue of over 500m roubles. They comprised 57 foreign companies, 89 Russian firms and 17 of mixed ownership
What is the situation with the logistics subsidies for the automotive components industry?
Indeed, some funds have been allocated to subsidise automotive components logistics but, in 2018, there was a problem in that entire funding of that programme was committed long before the end of the year. This programme was inter-industrial, so the funds were meant to be divided between different industries, and almost all the funding was taken by other industries, not automotive. As a result, both finished vehicle exporters and automotive components exporters were left without money.
At the end of the year, some additional funding was allocated under the programme and some portion of applications for state aid [from automotive producers] was approved. This year, we hope that the programme will be more targeted, with some separate funds allocated to the automotive industry, so there will not be a similar imbalance.
What are the general prospects for automotive components exports from Russia?
In general, the prospects are bright, if there is further development in the industry. Again, it all depends on local development. Exports could add to overall sales, but are unlikely to gain great importance independently. So primarily, the automotive components industry must meet the needs of domestic customers.
Without sufficient development on the domestic market, it is hard to see many plants and factories staying in Russia but primarily exporting components. So the picture should be considered as a whole and it is important both to develop the domestic industry and to support exports. If that were to happen, we would see a synergy between these two directions.
Basically, the prospects look good – especially giving the weak rouble – but once again, localisation is needed so that export operations can create high added value.