Alfonso Gutiérrez (pictured) has taken up a new role as sub-director of purchasing logistics at Nissan Mexicana, where he will be responsible for supporting logistics process and cost, including the definition and execution of the carmaker's commercial strategy and supply chain price negotiations.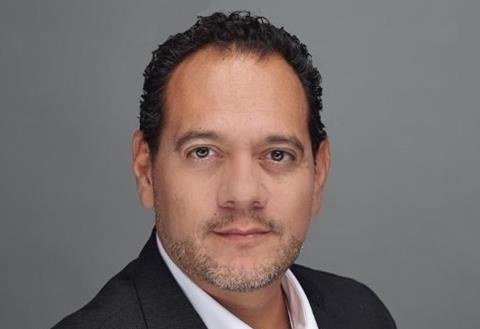 "The main challenge is to reduce and optimise costs in the supply chain for [inbound] material and the finished vehicle logistics costs, together with the Nissan logistics team," explained Gutiérrez. "I am very focused on putting my experience in finance and logistics at the service of Nissan in this new role within the purchasing area, and eager to learn from an exceptional organisation like Nissan."
Gutiérrez was previously manager of transport planning for finished vehicles and materials at Volkswagen Mexico, one of a number of roles he held at the carmaker over a 23-year tenure. There he oversaw planning for supplier network integration, as well as achieving logistics cost optimisation for both inbound and outbound logistics, working with purchasing departments to tender and contract logistics services to and from global locations.
Gutiérrez said he saw the move to Nissan as a win-win opportunity to bring together in one role the logistics experience he built over ten years in control and finance for logistics at VW, followed by more than ten years in transport planning for materials and finished vehicles at the German carmaker.
"One of my goals was to find a new challenge that would give the opportunity to round up my logistics profile focusing on a 360 degree coverage of logistics," he told Automotive Logistics.
Gutiérrez will be leading an ideas lab focused on the use of data in the automotive supply chain at the forthcoming Automotive Logistics Mexico conference being held in Mexico City between February 25-27
Ready to roll: Investing in a world-class supply chain
Mexico's leading Automotive Logistics and Supply Chain conference is back on 25-27 February 2020 at the Marquis Reforma. Across three days you'll have the opportunity to:
Hear first the latest industry developments around USMCA, digitalisation and more, so you can better prepare for the challenges and opportunities ahead.
Gain practical insights and intelligence from leading industry and logistics experts on areas including improving supply chain visibility, raising standards and electrifying the supply chain.
Connect with peers, partners and suppliers, in one location, to exchange ideas, share experiences and find solutions to common goals.
Book now to secure your place.
Complimentary places are available for vehicle makers and part suppliers.