Volumes of finished vehicles may have recovered from the recession, but users and manufacturers of car transporters are now having to handle a very different array of vehicles, including larger and heavier models – with implications for capacity utilisation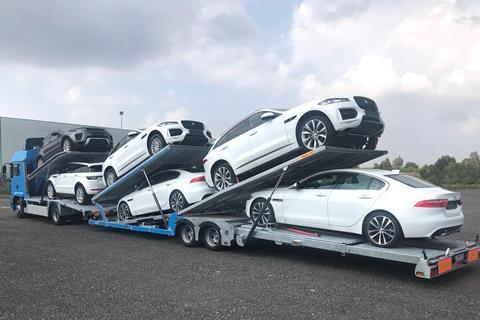 It took nearly a decade. But finally, in 2016, European passenger car production surpassed the levels of 2007, after being badly hit by the global financial crisis and ensuing recession. For both Europe's users and manufacturers of car transporters, the returning volumes were good news.
However, the major challenge of 2016 – moving Europe's burgeoning vehicle volumes through finished vehicle supply chains that had seen significant amounts of capacity stripped out during the financial crisis – masked other problems.
In the intervening years, the automotive world had changed, and now – in 2019 – those changes are placing quite different strains on Europe's car transporter fleets, the owners of those fleets and the firms that manufacture car transporters.
There seem to be three big challenges at present. The first is that the vehicle mix which was lost during the crisis was replaced by a different one when the good times began to roll again. Rising volumes of SUVs, light commercial vehicles, and electric vehicles are significantly affecting car transporters' capacity utilisation, weight and loading characteristics.
The second challenge is the industry's chronic shortage of experienced drivers, worsened by the much greater complexity of car transporters than was the case even a few years ago. This has implications for driver training and retention issues already posed by car transporter fleets.
The third challenge comes from the environment, both regulatory and commercial, in which car transporter users and manufacturers are now operating. The world has changed – and the industry must react and change with it.
Handling a different model mix
While the shift in model mix is not necessarily a causal factor for some of these other challenges, say industry insiders, it shapes and constrains the environment in which both the users and manufacturers of car transporters must respond to them.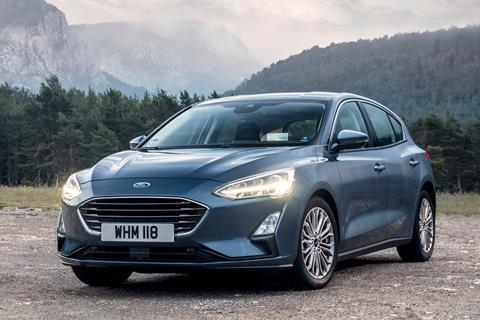 Not long ago, for instance, automotive industry production was centred around C-class small family vehicles such as Ford's Focus and GM's Astra. No longer: SUVs and crossovers now feature strongly in the mix that must be transported, as do light commercial vehicles such as vans, chassis cabs and pickup trucks. Furthermore, while relatively small in number, electric vehicles and hybrids are a growing feature of the mix as well.
The result is that logistics service providers are having to cope with transporter loads made up of vehicles which are larger or heavier than before – or both.
"Last year, for the first time, a third of the vehicles sold in Europe were SUVs and MPVs, with growing numbers of hybrids, where there's the weight of the battery to take into account as well," says Mike Sturgeon, executive director of the Association of European Vehicle Logistics (ECG). "Traditionally, a transporter load hasn't reached the 40-tonne limit, and now we are seeing loads that do."
Size is also an issue, adds Nigel Glenn, managing director of BCA Automotive, a UK-based logistics service provider operating an 850-strong fleet of transporters. He explains that BCA, like other finished vehicle logistics providers, has responded by changing the way it loads cars.
"Think of a car transporter as a legislatively mandated big box capable of driving down the road; our challenge is fitting as many vehicles as we can into that box. By increasing the flexibility of how a transporter load is made up, we can achieve more control over how many vehicles we can fit into that 'legislative box'," Glenn states.
"These days, for instance, very few of the vehicles that we carry in a typical load are transported in a flat position; their position and angle is adjusted around the adjacent vehicles in the load."
"Traditionally, a transporter load hasn't reached the 40-tonne limit, and now we are seeing loads that do" – Mike Sturgeon, ECG
Such techniques only go so far, he notes. Consequently, the average capacity utilisation of BCA's transporter fleet has fallen. Precise figures are confidential, Glenn says, but for illustrative purposes, once today's level of SUVs is thrown into the mix, an average fall in capacity utilisation from ten to 9.5 or 9.6 vehicles per load is a useful way of thinking about the impact of larger models.
Moreover, there is a lack of clarity on what to expect from vehicle-makers' model ranges in the years ahead, complain car transporter manufacturers. Left in the dark about the dimensions and weight of the vehicles that will be coming off assembly lines in the near to medium-term future, transporter manufacturers must largely make their own assessments about where the market is heading.
Weight and width problems
In mainland Europe, Günther Percht, CEO of Austrian car transporter manufacturer Kässbohrer says that vehicle length, height, weight and width are all "critically important dimensions", but that two of these metrics are currently causing the biggest challenges.
"Right now, the increased vehicle weight is probably the issue causing the greatest difficulty, followed by width. In recent years, there's been a lot of investment in bringing down the tare weight of car carriers and optimising vehicle structures to accommodate the greatest possible width," he explains. "The latest German motor show showed some signs of reversing the trend towards heavier, higher and wider new cars, but it may be too early to say that this is a definite change in the trend."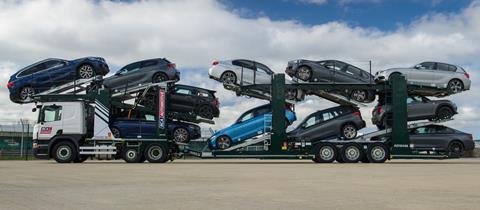 Alberto Picco, director of sales at Italian car transporter manufacturer Rolfo, agrees that there is a lack of clarity from vehicle-makers as to what to expect from future model ranges. Like Kässbohrer's Percht, he sees weight and width as the principal challenges facing the industry: weight from the point of view of the overall vehicle load, and width from the point of view of the lower deck, where the transporter structure imposes constraints (the top deck, unconfined by transporter structure, is better able to accommodate both height and width).
"Extrapolating present sizes and weights, we're assuming an average SUV weight of 2.6‑2.7 tonnes for the new generation of SUVs, with some models reaching 3.0 tonnes by 2025," he says. "At present, the weight range is 2.0-2.5 tonnes for SUVs, with only larger electric vehicles reaching 3.0 tonnes."
"Over 50% of the existing car carrier fleet of 24,000 transporters [in Europe] is too old to meet the requirements of the new generation of vehicles in terms of weight and sizes" – Alberto Picco, Rolfo
Already, he adds, the size of vehicles such as SUVs has had an impact on the car transporter market, with demand for double-axle, single-wheel trailers falling off sharply, as their usable width of 2.0 metres will not accommodate the 2.5-metre width of newer SUVs. Rolfo has accordingly ceased production of such trailers, apart from for the UK market, where other constraints apply.
"Europe-wide, we estimate that over 50% of the existing car carrier fleet of 24,000 transporters is too old to meet the requirements of the new generation of vehicles in terms of weight and sizes," he concludes. "To date, relatively few car carrier manufacturers have invested in developing a fully new range of carriers specially-engineered and shaped for the increasing size and weight of the vehicles that they must carry."
Redesigning car transporters
Automotive Logistics has spoken to a range of car transporter manufacturers and discovered that various strategies are being deployed to cater to the new model mix. At Lithuanian car transporter manufacturer Rimo Auto Transport, for instance, European sales manager Tomas Jorudas notes the role played by different construction materials.
"We're using stronger materials – a special high-specification steel in place of the standard steel that we used until three years ago – to increase the strength while also reducing the weight of the transporter, which permits operators to carry a higher load." He says this has led to a reduction of two tonnes in transporter weight, which also means lower fuel consumption and emissions.
"Given that fuel cost is a high proportion of overall transporter operating cost – typically around 30% – this makes a lot of sense," Jorudas adds.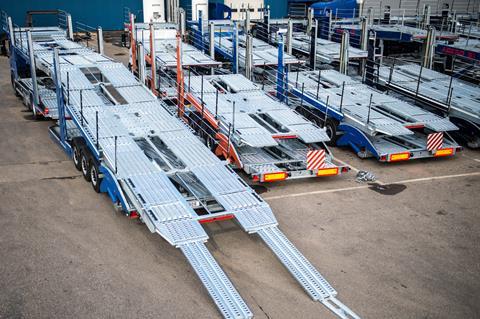 Furthermore, he explains, Rimo has redesigned its transporter structures, firstly to optimise the width and secondly to accommodate modern vehicles with lower clearances. This has been achieved by altering transporters' loading platforms so as to make them smoother and flatter, with smaller depressions into which the cars' wheels sit.
Rolfo is another manufacturer which has also used innovative materials to increase strength while reducing weight, adds Picco. In addition, he notes, the company has made a significant investment in the use of computer-aided design and other software so as to produce structures and transporter frames that are optimised for strength, weight and aerodynamic efficiency.
While part of the weight decrease has been added back into the transporter structure in the form of technology such as hydraulic decks, the overall transporter weight reduction that has been achieved is around 20–30%.
Human talent shortage
At least those hydraulic decks and other innovations are helping with another of the challenges which users of car transporters must tackle: the chronic driver shortage. All over Europe – and in other regions of the world too, notably North America – there is a shortage of transporter drivers, especially skilled and experienced ones.
Consequently, over the past five years, says Rimo's Jorudas, there has been a noticeable shift in the marketplace, with customers increasingly going for more expensive options and equipping their transporters with more technology than was previously the case.
This technology apparently falls into two categories. First, says Jorudas, there is technology designed to appeal to drivers, in an attempt to recruit and retain them. This includes bigger engines, in-cab refrigerators and handheld remote control devices to stop and start the truck engine without getting in and out of the cab. The latter is useful when drivers are loading and unloading cars, and must start and stop the engine several times in order to move the loading platforms or decks.
"We're using stronger materials… to increase the strength while also reducing the weight of the transporter, which permits operators to carry a higher load" – Tomas Jorudas, Rimo
The second category, he explains, is technology introduced to increase utilisation and efficiency by automating functions that were formerly manual. Hydraulic systems, for instance, not only make it easier to quickly load and unload vehicles, but also less arduous. More importantly, though, says Rolfo's Picco, such technology helps to de-skill the task of loading and unloading a car transporter.
"Newer drivers don't have the same skills in using a transporter to its maximum capacity, so loading is slower and utilisation suffers. The more that loading can be automated, the easier it is for drivers to load vehicles safely and quickly, without damaging the cars, and achieving the required high levels of utilisation," he says.
Additional support for drivers
Indeed, Picco adds, Rolfo has developed a mobile phone app to assist drivers with loading car transporters, recognising that a less-experienced driver with eight or nine cars to load, and under significant time pressure, may struggle to identify the right order in which to do so.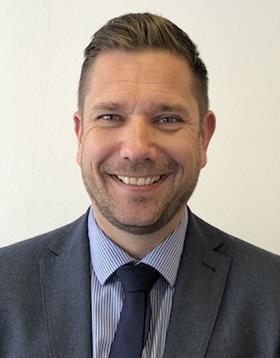 'Driver academy' training courses have also been developed in order to supplement the basic briefing provided when a newly delivered car transporter is handed over to the customer. Typically, explains Picco, such courses take place over several days and involve ten or 20 drivers.
"Without such courses, the danger is that utilisation really suffers – by as much as 30% – and there's a higher risk of damage to vehicles as they're being loaded and unloaded," he notes.
BCA's Glenn makes a similar point, explaining that 25 years ago driver training involved little more than half a day in the transport yard; now, training is typically a two-week affair, followed by a week of on-the-job mentoring or 'buddying'.
"We've also had to introduce more basic trucks, to which new drivers are assigned for six months or so, until they're ready to graduate onto more advanced trucks. There's a lot of talk about the challenge of driver shortages, and our approach is to try and ease people into the industry," he says.
Stalling in a softer market
Moreover, adds Allen Stuart, commercial and finance director at ECM, a UK-based logistics service provider which operates 500 transporters and specialises in final mile delivery to dealers, the industry is not short of other difficulties. From disparities in national regulations to sustainability and emissions issues, cost pressures, volume levels and road congestion, Europe's car transporter users can expect to have a lot to deal with over the next few years.
Importantly, across Europe volume levels are stagnant if not actually declining, with the UK seeing a steeper-than-average decline, notes Stuart.
"UK volumes increased consistently from 2010 but peaked in 2016 at 2.7m new car registrations, with volumes reducing in 2017 and 2018 – and a further reduction expected in 2019."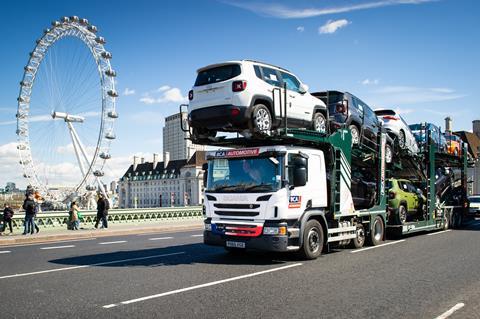 The latest figures from the UK's Society of Motor Manufacturers and Traders (SMMT), released at the end of May, show a decline of 22.4% for the year to date, with 441,260 vehicles built so far.
Moreover, April was the 11th consecutive month of decline, part of what the SMMT said was an 'underlying downward trend' connected to slowing demand in international markets such as the EU, China and the US, as well as at home. And that leaves aside one of the key issues facing the UK automotive industry, which will also have an impact further afield: Brexit, which is as yet unresolved.
"The declining volumes have negatively impacted the UK carrier marketplace, and especially the smaller subcontractors," says Stuart. He points out that four small-to-medium sized UK subcontractors have recently failed.
Accordingly, Stuart explains, investment in new transporters in the UK has suffered, falling to its lowest level since 2010. He says that while ECM itself has continued to invest, this has been at a slower rate, with the completion of a substantial fleet investment programme taking five years.
A similar picture of market conditions is painted by Rimo's Jorudas, who notes that demand for new transporters has been "fairly flat" since late summer 2018. Customers, he says, "are in a low-risk mode, and seem concerned that volumes are stagnating".
BCA's Glenn says the ready availability of new car transporters reflects a softer market. Back in 2016-2017, manufacturers were quoting lead times of nine to 12 months for UK-specification transporters. Now, he says, availability is simply not an issue.
"There's a lot of work being put into electrically powered trucks by the big manufacturers, but the reality is that we're a million miles away in practice" – Mike Sturgeon, ECG
Neither, it seems, are alternative fuels and CO2 emissions the issues that they once were, particularly from a regulatory aspect. While both transporter manufacturers and users continue to make incremental improvements in cutting fuel consumption and emissions – through weight reduction, route planning and enhanced aerodynamic efficiency – major step changes in terms of alternative fuels are no longer seen as such a priority, say industry insiders.
A number of experiments and pilot trials are, however, underway. German finished vehicle logistics provider ARS Altmann, for instance, is presently trialling both LNG-fuelled and electric-powered car transporter tractor units.
"Longer-term, there's a drive towards zero-emission car transporters that are carbon-free at the tailpipe, but that's years away – and will in any case add battery weight, and so go on to affect weight and load factors," says ECG's executive director Sturgeon. "There's a lot of work being put into electrically powered trucks by the big manufacturers, but the reality is that we're a million miles away from electrically powered car transporters in practice. While CO2 emissions were a growing issue before the financial crisis, they haven't really re-emerged since."
Developments in the European finished vehicle sector will be central to discussions at the forthcoming Automotive Logistics Global Munich conference (formerly Automotive Logistics Europe), which takes place on July 2-4.