Hyperloop Transformation Technologies is forging the way with clear plans and projects for the freight and logistics industry. This presentation provides an inside look at this game changing technology and shows how companies will be able to redefine what is possible when it comes to transporting goods and people and the opportunities for the automotive industry.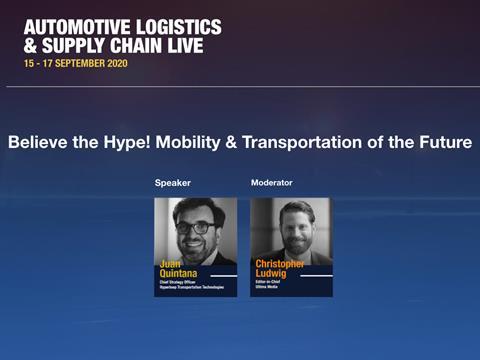 Featuring:
Juan Quintana, chief strategy officer, Hyperloop TT
Moderated by Christopher Ludwig, editor-in-chief, Automotive Logistics and Ultima Media
This session was held on September 16th during the Automotive Logistics and Supply Chain Live virtual conference. Click here to view all videos from the conference on demand.