Watch this case study on Daimler's digital quality management system, and how the carmaker is able to use big data to improve its vehicle handling and damage rates.
Dr Monica Schmickler, head of strategy, purchasing and quality for Worldwide Transport Logistics at Daimler, shares insights with Christopher Ludwig, editor-in-chief at Automotive Logistics and Ultima Media.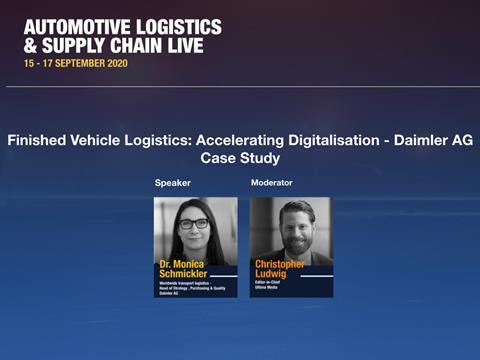 This presentation was first broadcast on September 17th during the Automotive Logistics and Supply Chain Live virtual conference. Click here to view all videos from the conference on demand.