As the automotive sector continues to navigate today's unpredictable and complex environment, unexpected demand fluctuations and supply chain disruptions can, and do, occur at any time. In addition, increased competition from global disrupters and new challengers means that legacy companies (from OEMs, Tier 1 Suppliers and Aftermarket) need to differentiate themselves by meeting customer demands more efficiently and cost-effectively, whilst at the same time, ensuring a balance in sustainability, resilience, and profitability.
However, taking the steps to do this can be a challenge for many supply chain management executives. Adopting machine learning can empower business strategies with predictive insights, streamlining near-real-time decision-making processes and developing a common, connected ecosystem. But this can bring its own challenges.
Experts from Mercedes-Benz and Blue Yonder discuss how you can:
Assess the top challenges when balancing sustainability, resilience and profitability
Evaluate the key business needs in an era of increased volatility, disruption and change
Understand the key supply chain capabilities required to meet business challenges
Overcome the main barriers to implementation towards a digital age
Use new digital and machine learning technologies to empower your business processes
Transform the supply chain to a more resilient and sustainable network
Industry Speakers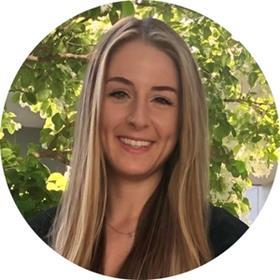 Ashleigh Stone
SCM IT Product Owner
Mercedes-Benz USA
Ashleigh Stone is the SCM IT Product Owner at Mercedes-Benz USA. She earned her Bachelor of Science in Industrial and Systems Engineering from the Georgia Institute of Technology with a focus on Information Technology. With 7 years of service at Mercedes Benz, Ashleigh plays a crucial role in supporting the Parts Logistics area and has been instrumental in successfully implementing planning technology across North America. Currently, she acts as the owner of Planning, Forecasting, and Analytic Technology, overseeing operations for MBUSA, MBCA, and MBMX.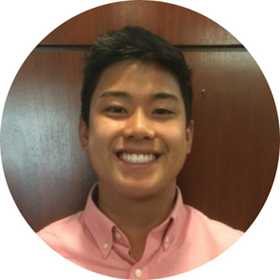 Christian Gabriel
Supply Chain Applications Specialist
Mercedes-Benz USA
Christian Gabriel is the Supply Chain Applications Specialist at Mercedes-Benz. He is part of the Supply Chain Technology Team, supporting MBUSA's Blue Yonder Solutions on the functional side and supply chain strategy for MBUSA's network across the United States, Canada, and Mexico. He began his career in WMS supply chain consulting prior to joining MBUSA in 2021. Christian holds a Bachelor's degree in Industrial Engineering from Georgia Tech.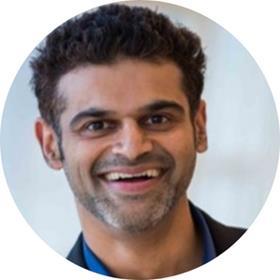 Salim Shaikh
Chief Vice President, Industry Strategy Automotive
Blue Yonder
Salim Shaikh (CPIM, CSCP) has 25 years of experience in supply chain transformation consulting in the industrial, automotive, hi-tech spaces. He is a thought leader, speaker and author of twenty+ publications, including three books on the subject of supply chain digital transformations, and was honoured with "2016 Supply Chain Pros To Know". Salim holds a Master's degree in Industrial Engineering from Purdue University and Master of Business Administration degree from University of Texas at Dallas.
Moderator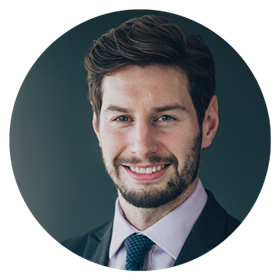 Richard Logan
Senior Content Producer
Automotive Logistics, Ultima Media
Rich Logan is responsible for content and production of physical and digital activities across Ultima Media's platforms including Automotive Logistics, Finished Vehicle Logistics and Automotive Manufacturing Solutions. Prior to joining Ultima Media in 2018, Rich spent 4 years with SMMT, the UK's leading automotive trade association as Supply Chain Engagement Manager where he was responsible for the development and strengthening of UK supply chains and supplier base. Rich managed the UK Logistics Forum and was the SMMT board representative for European associations ODETTE and ENX. He holds a BA in Business and Management Studies from the University of Liverpool.
In partnership with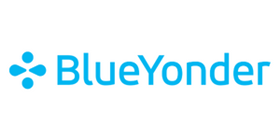 Blue Yonder
www.blueyonder.com