Mikhail Ryabov (pictured) has been appointed executive vice-president for vehicle production and supply chain management at Russian vehicle maker Avtovaz. Ryabov moves from his role as vice-president for vehicle production and takes over the new role from Ales Bratoz.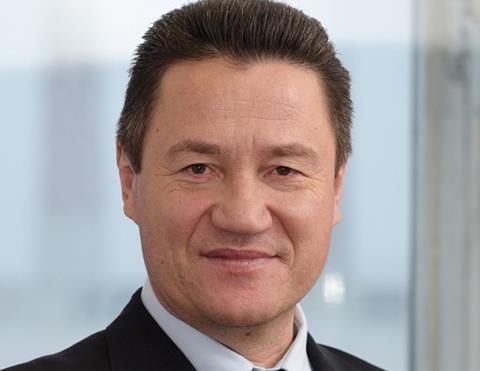 Ryabov began working for Avtovaz in 1986 as a mechanical assembly operator and has worked his was up through a series of senior positions including vice-president for products and programs between 2012-2014, after which he was general director of Lada Izhevsk.
At the same time Marc Dardanelli has moved to the supporting role of vice-president of supply chain management at the company, replacing Paul Miller. Dardanelli moves from his role as global director of supply chain in Europe at the Renault-Nissan-Mitsubishi Alliance. The Alliance has a joint venture with Russian conglomerate Rostec, called Alliance Rostec Auto, which oversees Avtovaz.
Dardanelli has worked in various positions in logistics, supply chain and manufacturing at Groupe Renault and was the company's supply chain director in Russia between 2012 and 2017.
Avtovaz's president, Yves Caracatzanis, thanked Bratoz and Miller for their work in the company. "Ales and Paul joined Avtovaz in difficult times, when our company needed emergency measures to overcome the crisis," he said. "I thank both of them for their huge work and contribution to the achievement of the initial steps of our mid-term plan. I also wish Mikhail Ryabov and Marc Dardanelli success. With their professionalism, they will strongly contribute to the execution of the mid-term plan and the development of Avtovaz and the Lada brand."