GM has extended the temporary closure of its Orion Township plant in Michigan, US until November 1 as the carmaker continues to work with its battery supplier LG Electronics to develop new battery modules for its Chevrolet Bolt EV.
GM shut that plant on August 23 this year following a number of vehicle fires resulting from a fault in the original lithium-ion battery supplied for the car. The plant was originally planned to reopen on September 27, but that was put back to October 18. Explaining the latest delay, the carmaker said that as well as dealing with the shortage in the supply of batteries, it was using the time to prioritise recall repairs on around 140,000 Chevrolet Bolt EVs.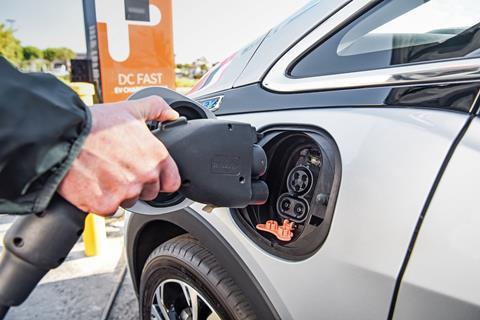 Last week, GM reached a deal with LG Electronics, according to which the battery supplier will reimburse the carmaker for costs and expenses associated with the recall of Chevrolet Bolt EVs equal to $1.9 billion of the $2 billion total cost.
"LG is a valued and respected supplier to GM, and we are pleased to reach this agreement," said Shilpan Amin, GM's vice-president for global purchasing and supply chain. "Our engineering and manufacturing teams continue to collaborate to accelerate production of new battery modules, and we expect to begin repairing customer vehicles this month."
GM has a separate joint venture with LG Energy Solutions (another subsidiary of LG) called Ultium Cells for the development of EVs in the US. That partnership is investing $4.6 billion in two battery cell manufacturing facilities currently under construction in Lordstown, Ohio, and Spring Hill, Tennessee. A GM spokesperson said the joint venture would enable the companies to build solid and stable US-based supply chains that enable everything from research, product development and production to the procurement of raw components for batteries.
The company said the partnership will help reduce emissions, lower battery cell costs and accelerate the adoption of EVs.
Read more about GM's development of EVs and its supporting battery chain, including its work with Honda, in the forthcoming Autumn edition of Automotive Logistics and Finished Vehicle Logistics.