Localising lithium-ion battery production in Europe does not just promise a more secure battery supply chain, it could play a major role in the industrial salvation of a market that has lost its competitive footing against stronger Asian rivals in the race to a more sustainable future of mobility.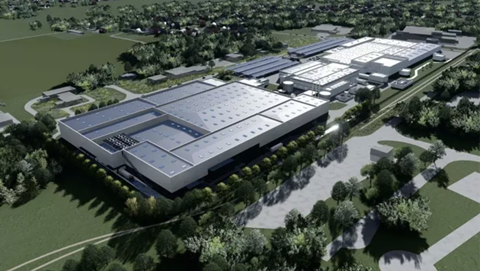 What is needed to make good on that promise is strong collaboration amongst the companies involved in securing the future of electric vehicle production.
Speaking at the most recent panel discussion hosted by Elite Experts Conferences on the subject of battery manufacturing in Europe, Yann Vincent, CEO of Automotive Cells Company (ACC), said that the coincidence of the Covid pandemic and the burgeoning of electric vehicle (EV) production presented an opportunity for European battery suppliers.
He explained that the Covid pandemic had made it very difficult to trade with certain countries, including China. However, that interruption to trade provided the grounds for establishing a more robust local foothold for battery production in Europe in collaboration with some of the region's strongest car manufacturers.
In doing so, the automotive industry had a chance to catch up with those rivals who currently had the lead in Asia, such as China's CATL and South Korean provider LG Chem. The growth of the battery manufacturing industry in Europe also has wider consequences for the re-industrialisation of the region, according to Vincent.
"The re-industrialisation of Europe is not only a question of sovereignty, it is a question of social stability, and from that perspective, the pandemic is an opportunity," he said.
Read more about the discussions at last week's Elite Experts Conferences panel on battery manufacturing
Gearing up the gigafactories
ACC, originally a joint venture between Groupe PSA and TotalEnergies, is on the way to expanding battery cell production and regional supply chains in Europe through its integration with carmakers Stellantis and Mercedes-Benz. With TotalEnergies, each company now owns a third of ACC. Together the companies aim to increase ACC's industrial capacity to at least 120-gigawatt hours (GWh) by 2030. ACC has specified two gigafactories so far – in Hauts-de-France, which is set to open in 2023 and a €2 billion investment in a site at Kaiserslautern, Germany, scheduled to launch the following year. Both are aiming for 8 GWh, rising to 24 GWh by 2030. The carmakers are planning to add more gigafactories along with those ACC already plans.
In the meantime, ACC has started production at its pilot plant in Nersac in France, following a €135m investment. The company is using the Nersac facility to test all of the processes it will be operating at its planned gigafactories, something Vincent said was critical to the validation of those processes.
The combination of specialist battery knowledge, such as that provided by TotalEnergies subsidiary Saft, and the automotive expertise of Mercedes-Benz and Stellantis, combines with ACC capabilities to establish it as a dedicated automotive battery maker. That is not the original foundation for more established battery providers, which were set up independently of the automotive sector to supply the electronics industry.
"We rely on Stellantis [expertise in] mass manufacturing… and in the very near future, we will rely on the expertise of Mercedes, which is used to buying batteries from Chinese suppliers," said Vincent. "We have got through this sourcing a very deep knowledge of what mistakes we should avoid."
It is also important in establishing a strong momentum to catch up with rival battery markets to start out with a strict economic and even frugal approach to output, rather than trying to build the "cathedrals" of production Vincent had seen in Asia.
"Piling up investment is not the best way to run a company, we are better off minimising the investment and doing as much as possible with as little as possible," said Vincent. "It has a clear impact on the capex but also on the [operating expenses]."
Benchmarking the battery
Where the company needed to be flush instead was in the gathering and analysis of data on battery production processes, both through benchmarking rivals and through that gathered from the collective expertise of the partners involved.
Vincent added that ACC was constantly benchmarking those battery makers in China and had accumulated a lot of knowledge about the processes and the products companies such as CATL and LG were leading on.
"We are not starting from scratch, we are building on this knowledge to catch up as quickly as possible, and I'm convinced we will do so when starting our operation [in Hauts-de-France] at the end of next year," he said.
Vincent added that ACC would catch up with the competition when it launched its first product.
"I am convinced that thanks to the product and process definition, we will be at the very best level," he said. As for outperforming its rivals, that was less clear, but the sooner ACC did so, the better, he added.
Armed with its collective knowledge and the momentum of its first battery product Vincent said the company is best placed to take advantage of the energy transition transforming the transport industry globally. He said that was something that made building a battery supply chain in Europe all the more important because strong industrial activity guarantees more than just industrial competitiveness.
"Building a battery industry in Europe is very exciting," said Vincent. "It contributes to the protection of the planet thanks to its contribution to CO2 reduction [and] it contributes to the re-industrialisation of Europe, so it is a very ambitious project. To do this, we need to rely on strong collaboration within Europe with different partners."
Click here to see the full Electric Vehicle Battery Supply Chain Analysis report by Ultima Media