SKI will split off its battery business as an independent company, following a trend of other manufacturers creating separate firms to hone in on battery production. This comes as global demand for EVs rises and multinational umbrellas look to dominate the market.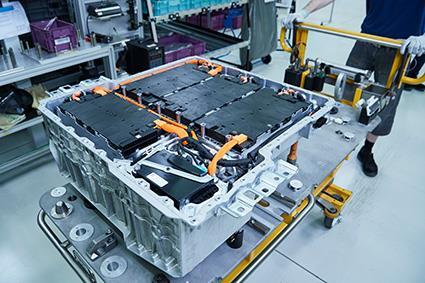 SK Innovation's battery production will be split into a separate firm amid rising demand for electric vehicles. The South Korean firm's announcement follows a recent trend of other battery manufacturers and OEMs spinning off their EV battery units.
SK Innovation aims to prioritise the fast-growing market for electric cars and their batteries without obstruction from other business lines under the listed firm.
"We made this decision to establish a management system specialised for each business, strengthening its original competitiveness," said SK Innovation CEO Kim Jong-hoon.
"We will make each entity more flexible to cope with management environments more quickly by attracting investment and improving corporate value."
The board decided on the plan last Tuesday (August 3), just before the announcement the following day, during a presentation of the business figures for the second quarter.
A new holding structure is also set to be developed as part of the project, with SK Innovation as the holding company. As a result, the E&P division (oil production and exploration) will also become a separate company. In contrast, other divisions, such as lubricants, will stay under the holding company for the foreseeable future.
Before spinning off SK Battery, the separate business must be approved at the Annual General Meeting on September 16.
Read here for Automotive from Ultima Media's new report of EV battery supply chains.
Following the announcement by the South Korean Group last week for the launch of the provisionally named SK Battery on October 1, the news was met poorly on the stock market, with shares falling nearly 7.9%.
Investors are concerned that the split could negatively impact the company's overall long-term value, despite EV batteries rapidly rising in demand globally.
SK Innovation currently stands as the sixth-largest producer of battery cells in the world. It owns plants in South Korea, China, the US and Hungary with 40 GWh of production capacity.
The capacity is expected to rise to 85 GWh by 2023, to 200 GWh in 2025. By 2030, SK Innovation says it hopes to produce 500 GWh.
Ford and SK Innovation recently announced a joint venture in the US with plans to expand battery production capacity significantly in North America. (For more on Ford's EV battery ambitions, read here.)
According to figures for the second quarter presented by the company, the battery division reported sales of 630.2 billion won ($548m), a decline of nearly a quarter and a loss of around 97.9 billion won.
South Korean competitor LG Chem also recently spun off its battery division. Since the split in December 2020, it has operated under the name LG Energy Solution.
BYD, the Chinese leader in electric vehicles, set up its battery division as a listed company on the Shenzhen Stock Exchange. In 2020, BYD and Toyota formed a joint venture to develop electric vehicles.
In 2018, SVOLT became an independent entity from Great Wall Motor, developing EV batteries and related materials. In June this year, the spin-off signed a deal with the local government of Nanjing's Lishui District to build a 14.6GWh power battery base, in which it plans to invest 5.6 billion yuan ($864m).