BMW is expanding its logistics operations at its plant in Spartanburg, South Carolina with a $100m new logistics centre that will be nearly 1m sq. ft (93,000 sq.m), with room for expansion.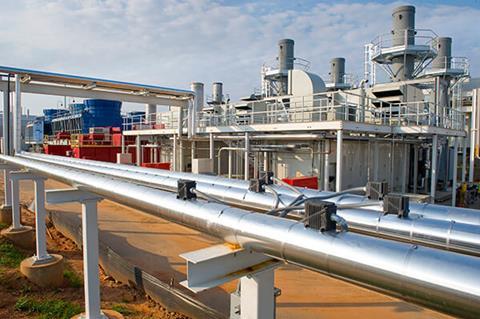 The logistics centre is part of an effort to consolidate logistics facilities and processes at the US plant, which is the largest BMW Group production site globally, rolling out more than 1,500 vehicles each day.
Dr Robert Engelhorn, president and CEO of BMW Manufacturing, the division that runs the plant, said that the move would increase efficiency and reduce emissions, even as it gives the carmaker more room to expand at the plant.
"The new warehouse will allow us to consolidate our logistics processes as well as implement efficiency measures for a more sustainable logistics operation," Engelhorn said.
The logistics centre, which is set to open in the middle of 2022, will consolidate two offsite warehouse operations – one for returnable containers and the other for body shop parts – into one facility. BMW will sort shipments from suppliers within the facility before delivery to the production line at the plant.
BMW will also build two private bridges to connect the logistics centre to the main campus to minimise the impact of truck traffic in the area and allow easy access to the assembly centre.
Expanding expertise
BMW is also building a new $20m, 67,000 square foot training centre at the Spartanburg campus.
The new site was announced in February. When completed in the summer of next year, it will feature multiple classrooms for professional development and technical training, an outdoor amphitheatre, and an outdoor meeting and workspace with wireless capabilities.
The training centre will also be home to BMW's apprenticeship program – BMW Scholars.