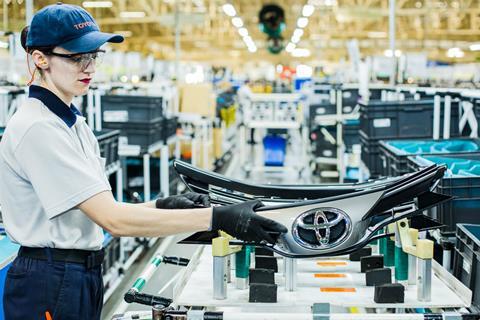 Robust growth in Brazil's automotive market for the first two weeks of March has been sharply undermined by the collapse of the industry in the second two weeks because of coronavirus, according to National Association of Automobile Manufacturers (Anfavea).
Compared to the same month last year, March 2020 saw an overall drop in production, sales and exports of 21%, and compared to February this year the retraction was 18% in sales and exports.
"We had two very different moments in March," said Luiz Carlos Moraes, president of Anfavea. "Up to the beginning of the second half sales were up, with 9% growth (ytd), compared to last year but the advance of the pandemic in our country has interrupted activities in factories and other commercial operations, causing an 8% annual drop at the close of the month."
What was more worrying, according to Moraes, was the 90% drop in sales in the second half of March, something likely to continue into April as the pandemic takes hold in the country. Brazil has more coronavirus cases than any country in South America. Confirmed infections in the country have risen to around 25,600 as of April 14 and the death rate from the virus is around 1,500+.
Extended closures
Carmakers in Brazil stopped production in the second half of March.Toyota's division in Brazil, which stopped production at its four plants in the state of São Paulo on March 24, has postponed the original restart date of April 6 by more than two months. It now plans to reopen the São Bernardo do Campo, Indaiatuba and Porto Feliz facilities on June 22, and the Sorocaba plant on June 24.
GM is similarly extending shutdowns which began on March 23 to the middle of June. That includes the Rio Grande do Sul plant, which builds Brazil's best-selling car, the Chevrolet Onix.
Fiat Chrysler Automobile (FCA) closed production at its three plants in Betim, Goiana and Campo Largo on March 27, and said it would resume on April 21 but this date is expected to be revised.
Daimler, Volvo and VW have made similar moves. According to analyst IHS Markit vehicle production across South America is expected to fall by 98,000 units in March and April. The impact of the coronavirus follows a difficult 2019 for Brazil's automotive industry and, according to Ultima Media's Automotive business intelligence unit, the base case scenario going forward is that South America as a whole will suffer a 10% drop in volume output of 450,000 compared to 2019, though that could double in a worst-case scenario (read the Global Vehicle Demand Forecast 2020-2030).
Fighting the virus
The priority for many now is worker health and safety.
"What is important now is to prioritise the health of the population and all of our associates are making their contribution to fighting coronavirus, either repairing respirators, or producing and donating masks, or even donating fleets for various purposes," said Anfavea's Moraes, something that a number of carmakers have already done.
GM Brazil, to take one example, has handed over 105 cars for use by city authorities in Gravataí, Joinville, São Caetano do Sul and São José dos Campos, as well as the state government of São Paulo. The vehicles will be used to transport health equipment, professionals and also patients amongst other uses said GM.
However, Moraes also stressed that it critical for government, banks and wider society to be aware of the need to create mechanisms that protected businesses and jobs during the period of retraction.