Vehicle output in China is being disrupted by the government's introduction of a coronavirus lockdown in Shanghai, which is now in its second week and has forced automakers to cease operations.
Covid infections amongst the 26m people living in Shanghai are still rising. The city is one of China's main manufacturing hubs and home to the largest domestic vehicle manufacturer, SAIC Motor, which has been impacted by the restrictions designed to control the spread of the virus.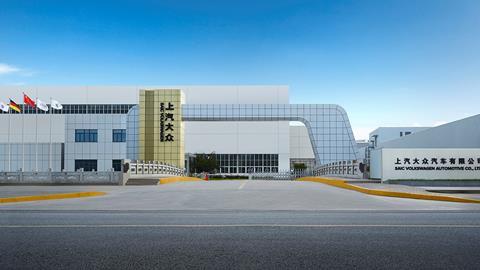 The government measures are also impacting SAIC's various joint ventures in the area.
The SAIC Volkswagen joint venture was forced to halt some production from March 31 because of a shortage of staff and the arrest of essential parts supplies.
Major component and plant equipment suppliers, such as Aptiv and ThyseenKrupp, said they were shutting down their operations until at least April 6 to comply with local regulations.
Meanwhile, Tesla's gigafactory has been inactive since March 29 and so far no announcements for reopening have been made.
GM said that, along with its joint ventures, the supply chain and engineering teams had developed and were continuing to execute contingency plans on a global basis with suppliers to mitigate the impact of Covid restrictions.
GM is reported to be working to a closed-loop management of staff, which means that all the employees stay in the plant around the clock until the lockdown is lifted, a system introduced by the financial hub in Shanghai. Alternatively, those employees that can work from home are doing so.
German auto supplier Bosch said its two plants in Shanghai are working with reduced personnel. "We are doing everything we can to maintain the supply chains as much as possible and to serve the demands of our customers," the company said in a statement.
As part of maintaining its zero-Covid strategy, China has imposed strict lockdown on several major Chinese cities, hitting vehicle production and supply chains.
Last month, both Volkswagen and Toyota were forced to suspend production at four plants in north-eastern Changchun, while Toyota was also affected by a two-week, city-wide lockdown in Tianjin in January. The electronics hub of Shenzhen was also subject to lockdown last month.