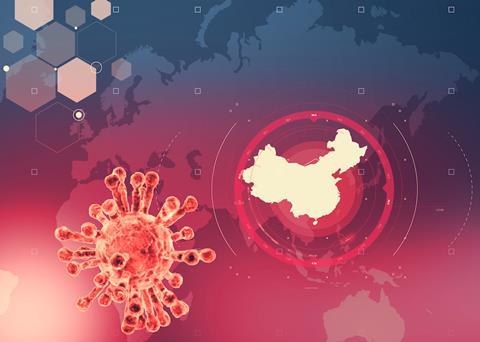 The outbreak of the coronavirus respiratory disease in China has led to carmakers extending the closure of their plants beyond the Chinese new year and (currently) into the second week of February, something that is going to hit first quarter output and revenue.
Restrictions on supply routes are growing by the day as the virus spreads, both domestically and internationally, across all modes.
While suppliers in China had greater stock to hand because of production downtime over the Chinese New Year holiday, the closure of supply routes calls into question how long production can be maintained at plants that are not affected by closures both within China and further afield. That is because Hubei province, where the outbreak began, is a centre of automotive supply and the impact on the supply chain is already beginning to affect production.
Carmakers, suppliers and logistics providers have unanimously expressed sympathy for the victims of the virus, and emphasised the priority of employee health and safety, with precautions taken to protect them, including repatriation of foreign workers in some cases. Groupe PSA has worked with the French government to fly workers and their families back to France (38 people in total). Nissan has taken similar action putting a number of expatriate workers and families on charter flights to Japan.
Ford said it was working with national and regional governments to monitor the situation and adjust plans as needed. "The situation is dynamic and evolving daily," said a spokesperson for the company. "As of [Wednesday 29 January] Ford China has extended the Chinese New Year holiday by two days through February 2 and deferred the resumption of production at our CAF [Changan Ford Automobile] and Jiangling Motors [JMC] joint venture plants to February 10 as well."
Substantial production losses
That comes on top of the Chinese government's decision to extend the new year holiday to February 3 and is in line with the municipal authorities of 11 of China's 31 provinces, which last week extended it further to February 10.
According to industry analyst IHS Markit, these provinces are normally responsible for over two thirds of vehicle production in China. First quarter production losses because of the crisis are expected to hit around 350,000 units (-7%) if the plants remain closed until February 10.
"However, if the situation lingers into mid-March, and plants in adjacent provinces are idled, we could see some more substantial impact," said the analyst. "In this scenario, we might expect the potential of a China-wide supply chain disruption caused by parts shortages from Hubei, a major component hub – and adjacent province closures for the majority of the month of February as a result."
If that happens IHS Markit predicts a potential loss in production of more than 1.7m units for the first quarter, or about 32.3% decline from its expectations prior to the crisis.
Other carmakers are also extending the downtime at their plants. BMW has said it is extending the closure of three of its plants in Shenyang, China to February 9. Honda said three of the plants it ran with local carmaker Dongfeng would remain closed until February 13. Renault is also extending the closure of its plant in Wuhan to February 13. Tesla is shutting its factory in Shanghai, until at least the end of this week, which will delay the launch in China of its Model 3.
The impact is affecting production more widely. According to a report from Reuters, Hyundai Motor has said it is having to stop production in South Korea because of a shortage of wiring harnesses supplied from China. There are also unconfirmed reports of production being affected at a major carmaker in Germany.
According to DHL's supply chain risk assessment service, DHL Resilience 360, 50% of all manufacturing in Wuhan is related to the automotive industry. The unit reported severe disruptions to inbound and outbound air cargo shipments, trucking and rail cargo services, as well as heavy port congestion for vessels along the Yangtze River near Wuhan. It said that was likely to persist as the coronavirus crisis unfolded.
"The regional lockdown has already severely impeded logistics operations that rely on access to highways to carry goods into and out of the region," said the company in a statement.
Loading and discharge at Wuhan port is currently suspended. Other major ports are still operational, though with traffic slowing and with shipping yards declaring force majeure. The backlog is expected to take a substantial amount of time to resolve. According to global logistic, freight forwarding and supply chain specialist, Woodland Group, Maersk has cancelled a number of services between China and Africa, and India. Woodland Group also reports that the Port Authority of New South Wales has advised that it will delay pilotage services to ships that have transited directly from China, which have been at sea for less than the 14-day quarantine period.
Travel restrictions
Ford said it was working with supplier partners, some of who are based in Hubei province, where the coronavirus originated, to ensure that parts supply was in place to support the start of production on February 10.
The carmaker added that all China-related business travel is prohibited to, from and within China, and that employees who had travelled to Wuhan were requested to self-quarantine for 14 days upon their return.
Amongst the supplier community, Bosch and Magna have cancelled travel between Europe and China. Meanwhile, seven employees at parts supplier Webasto have tested positive for the coronavirus following meetings at the company's headquarters in Stockdorf, Germany. The company said those who have contracted the virus are now being treated in clinics in Traunstein and Shanghai.
Emergency services
While companies such as Ford work with their partners to maintain parts supply, the reliance on expedited services is being challenged by the cancellation of flights and the threat of quarantine. A number of services in and out of China have been cancelled but emergency logistics providers are meeting the challenges with contingency measures learned from previous global supply chain crises, including the Tohoku and Kumamoto earthquakes in Japan, and the Eyjafjallajokull volcano eruption in Iceland back in 2010.
"From a supply chain perspective, we are now working closely with our customers as the situation evolves and continues to throw up a number of challenges," said Graham Little, managing director of Evolution Time Critical, a leading provider of expedited services to the automotive industry. "The closure of roads and borders reduced inland transport availability and serious reductions in air freight capacity are all causing significant issues. Airlines are constantly revising schedules with some deciding to suspend flights to and from Beijing, and Shanghai, until February 28, with immediate effect."
Little told Automotive Logistics that Evolution's customers were currently assessing their supply chains to predict when they would be impacted, reiterating that because the situation occurred just after Chinese New Year, customers had more stock in place to provide coverage for longer. However, he also emphasised that the impact on manufacturing could stem from a level below the tier one supplier and deeper down the supply chain, making it harder to judge. According to Little, one OEM indicated that between 60-70% of its suppliers have some interaction with China.
German emergency logistics provider time:matters is also working closely with its customers.
"We are in close contact with our automotive customers, multiple airlines, aircraft operators, our logistics partners to offer and execute individual solutions to [them]," said a spokesperson for the company. "Our door-to door contingency plans are reviewed [with the possibility of being] adjusted on a daily basis pending the dynamic changes. A dedicated taskforce is in place to ensure high performance of all operational set-ups, including a close communication with all parties involved.
Lufthansa said that air cargo was affected by the suspension of flights to and from mainland China until February 9, meaning that hold capacity for air cargo was not available. However, it said that flights to the Hong Kong Special Administrative Region would continue to operate as scheduled.
Royale International, which also provides expedited air services, said that in response to the traffic controls and flight cancellations, its network of offices across the Asia Pacific region were all monitoring the situation closely and looking at remedial action on a case-by-case basis.
"Royale can still arrange the pick-up of goods and exports out of China, but export clearance procedures are taking longer than usual," said a spokesperson. "The situation is fluid and we are monitoring it daily with Chinese customs officers."
Cathay Pacific and Cathay Dragon are also reducing the capacity on passenger flights to and from mainland China until the end of March.
Human cost and humanitarian efforts
The real cost of the epidemic is human. As of February 4 there were 20,000 infections reported in China, and 425 fatalities. Cases of infection have been reported across the world, with fatalities now also reported in Hong Kong and the Philippines.
In the face of disruption, carmakers are responding with aid. Ford said that it was working closely with the Chinese authorities and local non-governmental organisations (NGOs) to provide aid, donations and support where needed, focusing on the most severely affected areas in Hubei and adjacent provinces.
"Ford China and Ford Fund are donating 1m renminbi ($144,000) in medical supplies, and JMC has announced it will donate 10 Ford Transit ambulances to Wuhan."
In addition, JMC is ramping up production of 1,300 Ford Transit ambulances to support the medical response.
Restart of assembly in China will compound air freight capacity crisis
1

2

3

4

5

6

7

8

9

Currently reading

Coronavirus hits automotive supply chain in China and beyond