Vehicle production in Europe will be significantly affected by shutdowns caused by the coronavirus, according to Christoph Stürmer, global lead analyst, PwC Autofacts. Stürmer outlined the potential scenario in last week's livestream event from Ultima Media – Automotive Supply Chain in Focus – Europe – and estimated that production levels in May were down 70% compared to last year.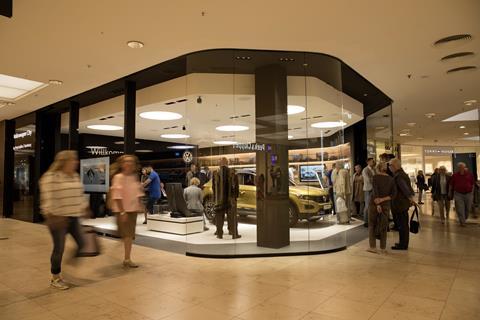 "We have a deep economic crisis that is going to keep private buyers from buying and companies from investing," warned Stürmer. "We're looking at a decrease of 35% sales in Europe and that comprises a certain element of stock sales already."
Even if conditions were to suddenly jump back to normal, European sales would still decrease by 30% according to PwC's analysis, which spanned several scenarios ranging from worst to best-case. In the worst-case scenario, in which the virus comes back in the fourth quarter this year and lockdown measures resume, sales are predicted to end up at -38%, which Stürmer suggested would be around the levels of 2009, following the financial crash.
"Mid-term recovery depends on ongoing efforts to reinstall production processes, under post-Covid precautions, but these are estimated to reduce output by 30-50% per shift," said Stürmer. He added that, based on the typical three-shift layout of vehicle production, it would take at least three months of recovery before output to match demand is reached.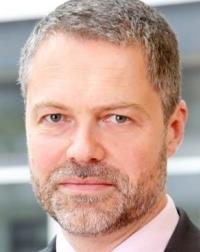 Electric vehicles charging ahead?
Despite the pandemic paralysing the market, electric and hybrid cars have managed to keep up momentum among European buyers. Battery electric vehicles (BEVS) and plug-in hybrids (PHEVs) accounted for 17% of sales across all European markets, including the UK, in April, according to data collated by industry analysts Jato Dynamics. That was more than double the 7% market share in April 2019.
In Germany, production slumped by a staggering 90% in April according to PwC, but the EV and PHEV incentive scheme introduced by the country's government will increase subsidies on those vehicles by 50%. However, Stürmer is sceptical about whether this will impact the market dramatically.
"The German incentive scheme for automotive contains three direct parts," he explained. "The first is direct incentivisation, direct cash out for EVs and PHEVs. The second element is the temporary reduction of VAT by 3% for everything, for everybody. 
"Finally, there are massive subsidies for the build-up of both public and commercial charging infrastructure, as well as telecommunications and internet bandwidth," added Stürmer. 
However, with these three elements combined PwC expects that the overall market effect on sales would be in the area of just 4%. 
"It's so low because all the EVs can either not be built, or they have already been sold," explained Stürmer, who cited the current waiting times of six months or more for such a vehicle.
"Throwing more money at EVs for a limited period of time is not going to be too effective in terms of additional market push because of their supply restraint; there are not enough that you can build, at least this year," he said. 
Stürmer also pointed out that German carmaker BMW is thinking about importing the electric iX3 from China because it can't currently build it in Europe, a situation that is going to take some time to change.
To watch the livestream in full and download presentation slides from the episode, please click here
REGISTER NOW to join the conversation in the Automotive Livestream Hour, our weekly show featuring insight, special guests and the latest developments in automotive supply chain and manufacturing.