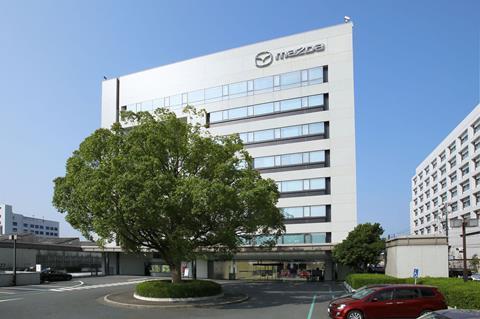 Mazda is suspending output in Japan, Mexico and Thailand, because of difficulties procuring parts, plummeting sales and uncertainty of future sales amid the Covid-19 pandemic.
The OEM is to halt production for 13 days and operate only day shifts for eight days at its Hiroshima and Hofu plants between March 28 and April 30. Administrative operations will continue.
Part of production originally scheduled for that period will be transferred to the fiscal second quarter, which starts in July, depending how the coronavirus situation develops.
The company's production plant in Salamanca, Guanajuato state, Mexico, will shut down for around ten days starting March 25 and the AutoAlliance factory in Rayong, Thailand – a joint venture with Ford – will stop assembling vehicles for ten days from March 30.
Mazda says it will continue selling cars in some countries, including Japan and China, while in Europe and elsewhere will respect policies being implemented to prevent the spread of the virus.
While wanting to minimise the hit on service to customers, the Hiroshima-based group pledged to also reduce the impact of the virus. "We will continue to adopt infection prevention measures such as teleworking and sterilisation at Mazda offices and dealerships," it said.