The bottlenecks for semiconductors have caused delays for many car manufacturers, highlighting how supply chains in the tech industry are not always easily compatible with those in automotive. Fabian Pertschy spoke to Lars Reger, chief technology officer (CTO) at semiconductor maker NXP, about the importance of components in today's vehicles and what long-term effects the current semiconductor crisis may have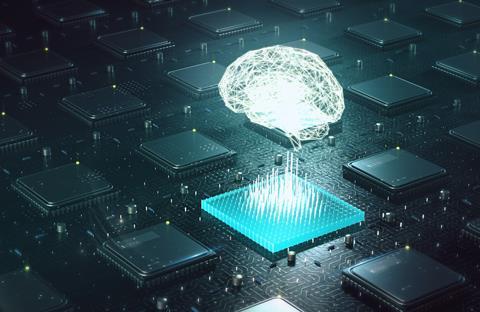 You have been the CTO at NXP since 2012. How has your job changed in recent years?
The job changed even before I was Group CTO, when I was still Automotive CTO. This change came with the merger with Freescale in December 2015 [Freescale Semiconductor was originally a Motorola spinoff that NXP bought from Blackstone Group for $12 billion]. When I started at NXP 12 years ago we were a component supplier. We went to customers with data sheets and we presented our products.
As a result of the merger with Freescale, the microprocessor portfolio was added to our competences and we suddenly had a very broad, almost complete portfolio for nearly all smart connected devices – from smart watches to connected cars.
From then on, customers started to ask us to build a complete system, rather than what components we had on the shelf. That brought us a long way forward as a company because, from then on, we could have discussions at a higher level about topics such as data security, functional safety and reference system issues
Does NXP still see itself primarily as a semiconductor manufacturer or has your business model changed too much?
We are very careful not to tread on the toes of our customers, the tier one suppliers and system providers. Biting the hand that feeds us cannot be our business model. So, to be absolutely clear: we are a semiconductor manufacturer. However, we want and need to display our chips, chip bundles and solutions in the best way possible, highlighting their full potential, and we do that by using reference designs, demos and evaluation boards.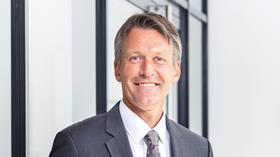 Among our customers, there are the established companies, they mainly just want our chips at the best possible price. On the other hand, those that are new to the market are usually more interested in our reference designs, and as much training material as possible to industrialise and build up know-how quickly. We cater to both types of demand.
Chips are becoming a fundamental building block of the modern automobile. To what extent do chip manufacturers have a unique role in the car industry?
What was mechanical 20 years ago is increasingly electronic today. The estimate that around 90-95% of all vehicle innovations are driven by electronics is often quoted. For example, at six to seven kilometres in length, the wiring harness is now the second heaviest component in the car. Semiconductors help optimise connections and save weight. Another example is the hundreds of control units in the vehicle, and the huge amount of associated hardware and software that needs to be robust and safe – this is another fundamental role of semiconductors. With between 200m and one billion lines of code, some people now talk about the 'software-defined car'.
However, if the roles and interactions of these electronics are not clearly defined, they can interfere with each other. Ideally, we would like to clean this up using new semiconductor concepts and separate systems, with the help of domain-based architectures. [That would mean], for instance, a connectivity system no longer interacts directly with a system controlling autonomous driving or the drivetrain. Instead, this is then done via a gateway. Given this is largely a question of software, we have had such vehicle architectures in development and in series rollout for five to eight years. In short, yes: chips are indeed a fundamental building block of the automobile these days.
The current supply chain bottleneck for semiconductors highlights how fundamental chips are. How do you see the situation developing in the next few years?
The automotive industry relies heavily on just-in-time throughout the supply chain. However, semiconductors are not available off the shelf as a commodity in such a way that they can be installed immediately. Chip production is time-consuming, as manufacturing a complex chip involves hundreds of individual steps, often in different factories around the world. Depending on the complexity of the component, it normally takes four to six months from order to delivery.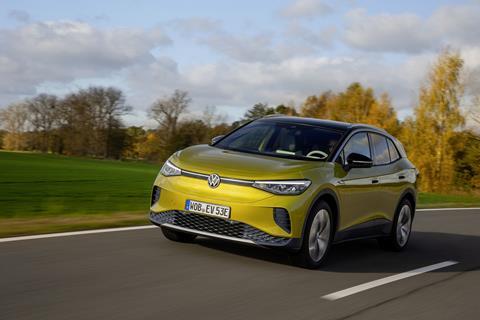 The industry has widely underestimated the long production times and the added complication that it is not possible to quickly increase production or create additional capacity. That is now leading to bottlenecks, and the disruption in multiple industries is so severe that I assume that some things are going change. At the very least, the auto industry will have to build up a certain level of inventory for volume products and central components, and will need to deviate somewhat from just-in-time in order to secure strategic reserves. In the event of disruptions, such as environmental disasters, that would ensure a certain amount of stability until the complex supply chain can adapt. I estimate that one production cycle worth of stock would be a good place to start.
At the same time, we assume that car manufacturers will in future communicate more directly with semiconductor manufacturers about medium- and long-term volume planning. There are also political initiatives in Europe, the USA and China to make the supply chain more independent and secure.
NXP recently announced a new data management project. What is the Fusion Project about?
This is one of the key topics where the idea of a supply chain system or network becomes really important. Ten years ago there was still a very hierarchical value chain from tier two to tier one, to the OEM and then the end customer. That has turned into a value network, where the car manufacturers are also looking further up the value chain for strong innovation partners.
This results in partner networks like the recently announced Fusion Project, which includes NXP, Airbiquity, Cloudera, Teraki and Wind River, and centres around the use of vehicle data. With a jointly developed platform we can help car manufacturers collect, analyse and manage the data from the rolling sensor platform that is the modern car. Some of this data can be managed on-board in the edge, which is very fast and efficient. Other kinds of data are more suited to be moved to the cloud to share with others and learn together. These are topics that require a very broad ecosystem to explore them properly.
How important are partnerships to NXP?
Bringing an ecosystem together and creating a partner network helps immensely with the challenges that the car of the future will bring. This network gives us the strength to answer the overarching questions of the OEMs. Not everything becomes a common good right away, though. It's like a football field where each player works within their role to complement the rest of the team as best as possible, flexibly and openly, but always with an eye on their own career, and with a clear idea of what the market needs.
Lars Reger is the executive vice-president and chief technology officer (CTO) for NXP Semiconductors. As CTO, Lars is responsible for managing new business activities and R&D in the automotive, industry 4.0, internet of things (IoT), mobile, connectivity and infrastructure focus markets.
He began his career with Siemens Semiconductors as a product engineer in 1997. His past roles at Infineon included head of the process and product engineering departments, project manager for mobile system chips and director of IP management. At Continental, Lars was responsible for business development and product management within the connectivity business unit.
In 2012, Lars was appointed CTO of Automotive at NXP and in December 2018, he was appointed NXP's CTO with responsibility for the overall technology portfolio.