BMW, Mercedes-Benz and Volkswagen are among ten companies that have set up a new joint venture platform for the automotive supply chain called Cofinity-X.
The digital platform aims to provide products and services to connect companies and enable, through the secure exchange of data, improved transparency on the sourcing, production, movement and recycling of parts and materials. It will begin by focusing on activity in Europe.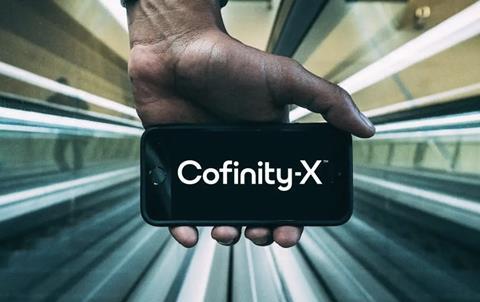 Tier one suppliers BASF, Henkel, SAP, Schaeffler, Siemens, T-Systems, and ZF are also part of the joint venture. The joint venture is headed by managing directors, Alexander Schleicher (BMW) and Thomas Rösch (ZF).
Confinity-X was set up at the end of January this year following a request for service partners issued by Catena-X, a consortium funded by the German Federal Ministry for Economic Affairs and Energy through its funding programme Future Investments in the Vehicle Industry. Catena-X provides a data-sharing platform for small to medium-sized companies designed to support collaborative projects, increase resilience in the supply chain and give greater visibility of material flow.
The establishment of Confinity-X on top of this comes at a time when carmakers are looking for more accurate tracking of inbound materials and parts beyond the tier one and two supplier level.
That is driven by the need for a more sustainable and ethical sourcing of materials, including for electric vehicles, and the need to take carbon out of the logistics supporting parts and vehicle movements.
Greater transparency also helps the automotive industry deal with sudden and unpredictable interruptions in supply, as seen most dramatically in the shortfall of semiconductor chips after the Covid shutdowns, which continues to disrupt the industry.
"The challenges that industries across the globe are facing today can only be solved with a joint and holistic approach to enhance our entire value chains: making them more traceable, more sustainable, more resilient," said BMW's chairman, Oliver Zipse. "Catena-X and Cofinity-X have the potential to be a game changer on this endeavour."
Sustainable supply chain
The joint venture will run an open marketplace that provides business applications and other services for secure data transfer between carmakers, suppliers and their service providers.
Users will be able to access applications and services related to carbon monitoring, and ethical and social governance (ESG), traceability of goods, the circular economy and partner data management.
In terms of the circular economy, information about the condition of components can be transparently displayed among suppliers and customers to properly re-use parts and components, according to a shared statement from Cofinity-X.
Markus Schäfer, chief technology officer in the Development & Procurement division of Mercedes-Benz Group, explained his own company's position on the initiative: "At Mercedes-Benz, we're convinced that transparency, efficiency and data sovereignty are the key levers for sustainable and data-driven value chains."
What is also important for the carmakers is that the greater transparency gained through the exchange of data is available to all participants in the supply and delivery of parts and materials.
"Cofinity-X customers can access applications and services to realise strategic use cases such as CO2 and ESG monitoring, component traceability and circular economy," said Hauke Stars, executive board member for IT and digitalisation at VW Group "We want to make it easier for small and medium-sized companies, in particular, to participate in this data ecosystem on an equal footing."
Stars said that connecting manufacturers, suppliers and partners into a secure data exchange was prerequisite for the central role digitalisation was playing in VW Group's vehicle production and sales strategy for electric vehicles and new mobility services.
VW said that the joint venture was the next step for its plans to better connect its global supply chain with more than 40,000 suppliers and partner companies. A spokesperson for VW said the goal was to increase productivity and improve transparency for the supply chain through the secure sharing of data.
"With continuously connected data chains from the supplier to the manufacturer, material flows can be organized more efficiently and delivery bottlenecks can be identified at an early stage," said the spokesperson.
Cofinity-X key products and services
Open Marketplace ­– connecting network participants and providing business applications which customers can implement. All applications comply with the Catena-X and Gaia-X data exchange principles
Data Exchange – between parties based on "sovereign, secure and standardised" principles. Every partner will stay in full control of their own data
Federated and Shared Services – supporting business applications offered on the Open Marketplace and enabling data exchange in an interoperable, open-source approach for added value
Onboarding Services – will foster the adoption of the Catena-X ecosystem and accelerate the digital connection of automotive partners.
The first products and services will be available from the end of April 2023.