German logistics provider DHL has issued a trend report on how the growing use of digital twins – digital replicas of physical systems that allow data to be transmitted seamlessly – can be adopted by and add value to supply chains. Digital twinning is already used in automotive manufacturing.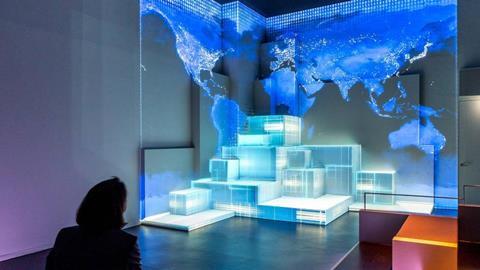 The technology, based on a virtual representation of a physical thing, monitors and simulates the physical state and behaviour of objects to better understand and manage physical assets.
"Led by the engineering, manufacturing, automotive, and energy industries in particular, digital twins are already creating new value," wrote the report's co-authors, Matthias Heutger, senior vice-president global head of innovation and commercial development at DHL, and Markus Kueckelhaus, the company's vice-president innovation and trend research.
"[Digital twins] are helping companies to design, visualise, monitor, manage and maintain their assets more effectively. And they are unlocking new business opportunities like the provision of advanced services and the generation of valuable insight from operational data."
Heutger said: "They will change traditional supply chains, with a range of options to facilitate data-driven decision making and collaboration, streamlined business processes, and new business models."
In logistics, digital twins could be used across the value chain, including management of container fleets, monitoring shipments or to design entire logistics systems from warehouse, inventory and operational information.
"Data flows into a digital twin of the container network, which uses machine learning to ensure that containers are being deployed as efficiently as possible. The system would be able to provide an overview of the state of machines and product availability and could make predictions and autonomous decisions about stock or deliveries. The same principle applies to major logistics hubs or global logistics networks," DHL said.
In addition, Internet of Things (IoT) sensors on individual containers could show their location and monitor for damage or contamination.
In their report, Heutger and Kueckelhaus gave the example of CNH Industrial, a manufacturer of agricultural, industrial and commercial vehicles, using digital twins to optimise maintenance of Iveco vans at its plant in Suzzara, Italy.
The company ran a pilot project as a technology demonstrator to improve reliability of robot welding machines on the chassis line as well, hopefully, solve a serious challenge: accumulated wear of the robots' flexible copper conductors causing melting, disrupting production and damaging the machine.
To determine the most efficient way to maintain these critical components, the company built a digital-twin model of the line. Its model includes the different types of chassis and their associated welding requirements, the automatic welding stations distributed along the line, and the individual robots in each station.
"Data for the model is supplied by the plant's production planning systems and by condition monitoring sensors fitted to each robot," said the authors of the report. "Using simulation and machine learning, the digital twin forecasts the probability of component failure."
CNH was able to run what-if scenarios comparing different approaches to operation and maintenance so as to optimise maintenance and spare parts expenditure while minimising both planned and unplanned downtime.
Kueckelhaus said: "Powered by IoT, cloud computing, artificial intelligence and advanced visualisation tools, digital twins are becoming a more attractive and accessible option for companies."
But he cautioned: "Bringing these and other relevant technologies together into a full digital twin implementation is a complex and challenging task. Close collaboration between all partners along the value chain is therefore essential to fully capture the potential."