The UK's biggest distributor of aftersales parts for passenger and light goods vehicles, LKQ Euro Car Parts, is now using a mobile proof-of-delivery technology provided by Microlise across its fleet of 3,000 delivery vehicles.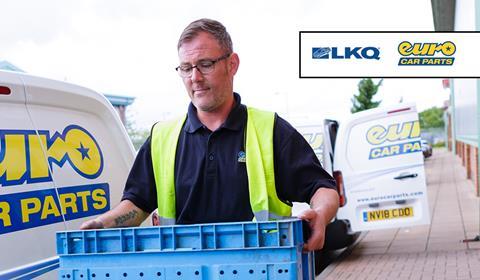 The SmartPOD mobile app provides drivers with access to delivery and consignment information, as well as providing real-time tracking of deliveries through the Microlise Journey Management system. According to Microlise, Journey Management will help LKQ Euro Car Parts operatives understand schedule adherence and trip status in real-time.
"We have been impressed with the Microlise team during planning and go live, and are already seeing the improvements and benefits set out at the start of the project, across areas such as improved utilisation and enhanced customer experience," said Tony Shearer, branch operations director at LKQ Euro Car Parts.
Drivers have access to delivery and consignment information via the Zebra TC77 device, with delivery activities tracked electronically. Additional software features will also support task management, driver communication and provide access to site notes and manifest information.
The Journey Management tool also provides the data required to effectively debrief drivers by exception against route and schedule adherence with guided navigation helping drivers to use the most efficient routes to reduce mileage.
Last month, sister company LKQ Europe opened a new 50,000 sq.m central distribution centre in Berkel en Rodenrijs, Netherlands, that consolidates the activities of four different existing distribution centres operated by its subsidiary LKQ Fource, which delivers car parts, lubricants and tools. More than 130,000 aftersales line items can be stored, and 56 docks are available for loading and unloading. A fully automated shuttle system provided by Austrian based TGW Systems will be used for order picking.