With visibility in the supply chain more critical than ever, technologies to provide data on vehicle position and movement have proliferated. But this year's expansion of the Galileo satellite system will take tracking to a whole new level for the automotive industry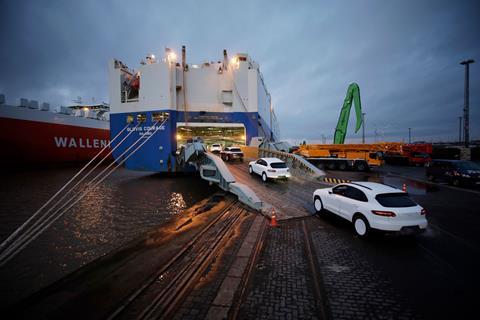 Since launching its first test navigation satellite in 2005, the European Space Agency (ESA) has steadily built up the Galileo global positioning network and today operates 22 satellites. With four further launches due in 2020, the Galileo network is set to become the first fully operational high-accuracy global navigation satellite system (GNSS) – heralding a new era of precision navigation and, for the automotive industry, bringing opportunities for improved vehicle logistics.
"Galileo will, as I see it, be a driver in that being able to use location, when reporting, is of interest to OEMs, and LSPs," Eyvind Thiis-Evensen, head of business solutions at Norwegian shipping line United European Car Carriers (UECC) tells Automotive Logistics.
"Use of telemetry is on the rise and telemetry messaging, GPS and geo-fence, is being aligned and harmonised, with the help of several associations including VDA, ECG and Odette," he says, referring to the German Association of the Automotive Industry, the Association of European Vehicle Logistics and the European collaboration and services platform for the automotive network. "Galileo will remove the uncertainty that exists today about accuracy in using GPS data," Thiis-Evensen states.
"Galileo will remove the uncertainty that exists today about accuracy in using GPS data" – Eyvind Thiis-Evensen, UECC
For much of the industry today, the current standard is the US Global Positioning System (GPS), which offers accuracy of around 7.8 meters with a 95% confidence interval. While this has proven valuable for a range of applications, it is not sufficient for granular analysis of movement.
The arrival of new high-accuracy services, such as Galileo, offer an order of magnitude improvement, with accuracies down to 20 centimetres or less and the potential for encrypted signals. This new precision opens up fresh possibilities extending far beyond the typical long-distance navigation usage of today.
"Rather than immediate impact in its own right, I tend to see Galileo as an enabler of other areas of digitalisation in the supply chain… One could certainly see Galileo as an enabler for vehicle telemetry or mobile scanning devices to support accurate vehicle location in rest and motion, status and movement recording," says Simon White, chief digital officer, Wallenius Wilhelmsen. "At the end of the day, benefits will only flow from the improvements to operations that such accuracy facilitates."
Making landside improvements
Once fully deployed, the Galileo system will consist of 24 operational satellites plus six in-orbit spares, giving the greatest coverage yet, but given that the majority of the network has been operating since 2016, many of the operational hurdles have already been surmounted.
As Stefan Nousch, director of sales, automobile, at BLG Automobile Logistics, notes: "Most modern mobile devices are already capable of accessing the Galileo system signal. Therefore, the technological hurdle to fully using the new services is low. So processes that already use positioning technologies can quickly achieve even higher positioning accuracy."
While much focus on satellite positioning to date has been on shipping and global navigation, the introduction of high-accuracy services now promises to improve process efficiency at a more local level, particularly in operations at ports or storage facilities.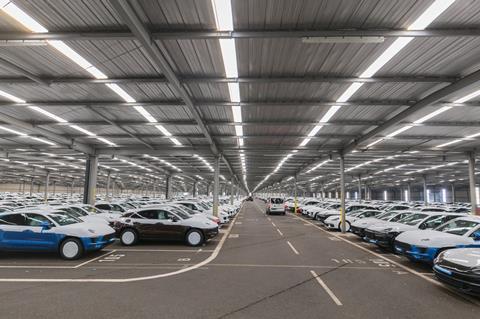 "I believe that the main opportunities will be seen on the land-based side in terminal and compound/yard management," White explains. "One would foresee that improved ability to track actual vehicle location data in real time could facilitate reduced overall time for handling of vehicles imports at terminals and compounds, reduced time to locate and improved location granularity and accuracy at unit level."
For terminal operators dealing with automotive cargoes, this improvement is likely to first become apparent during discharge from vessels, potentially allowing for time and cost savings as accurate location data replaces costly tagging or manual scanning.
"With technologies such as positioning, telemetry and mobile device support converging, one could envisage some time savings over traditional methods of recording such data, barcoding and RFID, for example," White states.
In practice, this may also allow for greater automation of cargo movement and real-time feedback about individual units as they move within a port, allowing operators to streamline routes and increase capacity utilisation or identify bottlenecks more rapidly and adjust their processes.
"More precise localisation won't change the volume of transhipment movements in the port. But the new technology will improve positioning; it will enable more precise profiles of the parking spaces," Nousch explains.
Achieving end-to-end integration
Given the complex layout and numerous covered spaces within any terminal or storage facility, high-precision satellite positioning is unlikely to be a solution on its own, but many logistics firms now recognise the important role it is likely to play via integration with onsite technology to provide end-to-end capabilities.
Thiis-Evensen suggests that it will become possible to decrease scanning and, over time, perhaps remove event reporting completely.
"Most modern mobile devices are already capable of accessing the Galileo system signal. Therefore, the technological hurdle to fully using the new services is low" – Stefan Nousch, BLG Automobile Logistics
"Using high-precision positioning technologies, we can determine the exact positions of vehicles onsite as well as during the entire operational logistics process [and this] improves transparency during transport for all participating parties," says Nousch. "During transport to the compounds and seaports as well as en route to customers and dealers, the vehicles can be located accurately and arrival data can be forwarded in real time."
With closer communication between logistics operators, OEMs and end customers, the possibility of a real-time response to demand also promises the ability to drive cost-savings for larger fleets as cargoes can be adjusted much faster than before.
Organising smarter cargoes
A further key advantage of high-accuracy satellite systems such as Galileo will undoubtedly be in the area of self-driving vehicles. Logistics providers and terminal operators are already watching developments in this space keenly as they anticipate future technology that will automate the delivery of cargoes within ports or storage.
"I think the aim is to always minimise moves within a compound, but with self-driving vehicles being a future possibility, a higher degree of accuracy on GPS coordinates will obviously have a positive impact," UECC's Thiis-Evensen explains.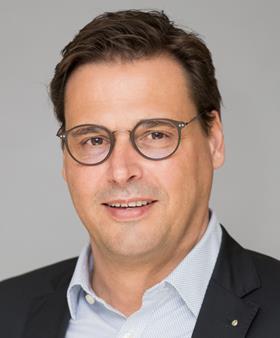 White of Wallenius Wilhelmsen concurs, foreseeing significant implications for the finished vehicle supply chain from the introduction of autonomous vehicles, while noting that the full impacts are only likely to be felt in the longer term.
Similarly, BLG's Nousch predicts that positioning may help to create more 'intelligent' cargoes, potentially allowing for responsive switching of multimodal transport. For example, vehicles on their way to China could be switched from ship to rail or rail to road at the last moment, based on specific customer requests.
"We don't think more precise positioning will generally change routes or loads because the current positioning accuracy of under 50 meters is already very good," he explains. "However, in outbound logistics customers want connected distribution: the idea is to track vehicles from the factory to the retail outlet. Especially in the case of tight deadlines or limited transport capacities, high-precision tracking allows us to control vehicles individually and adapt their transportation routes."
Preparing for the future
While the timescale for fully automated cargo discharge, movement and loading at ports is undoubtedly some way off, the integration of higher accuracy positioning systems is already recognised as a vital first step and investment is underway in anticipation.
"BLG Logistics is investigating different positioning technologies at AutoTerminal Bremerhaven [Germany]. We are looking at not only outdoor but also indoor positioning in order to generate parking space information in the terminal's parking shelves," Nousch says.
He adds that the group is separately working on a joint research project to develop and test new smartphone-based approaches for order control. "In this context, a higher location accuracy can lead to an additional improvement in control decisions," he states.
"One could certainly see Galileo as an enabler for vehicle telemetry or mobile scanning devices to support accurate vehicle location in rest and motion, status and movement recording" – Simon White, Wallenius Wilhelmsen
Wallenius Wilhelmsen is likewise investing, including "platforms to aggregate [positioning] data with other supply chain data, modern mobile device solutions and supply chain visibility capabilities" according to White, who notes that the group recently rolled out a new operating platform across its terminal operations.

Despite Galileo not being due to become fully operational until later this year, ESA is also looking to the future, with plans already underway for Galileo II.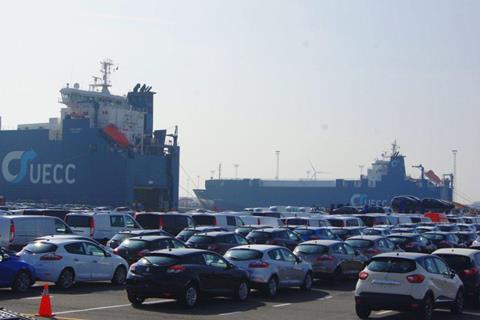 "We started on the second generation four or five years ago – the first ideas, first studies, first technology development," Paul Verhoef, director of the Galileo programme at ESA, was reported as saying by Inside GNSS in February this year. "We've already taken practical first steps, with the procurement of the transition satellites. They will be very advanced satellites with a lot of new capabilities."
Closer collaboration with competing positioning systems, such as GPS or China's BeiDou Navigation Satellite System, known as BDS, is also driving further research as agencies seek to improve interoperability and coverage.

On the ESA website, Diana Furchtgott-Roth, Deputy Assistant Secretary for Research and Technology at the US Department of Transportation, states: "We want to know how these technologies perform vertically, as well as horizontally, and also how well they work through walls and underground, where today GNSS is unavailable."