Renault Group is transforming its supply chain with digital tools provided by Shippeo to gain greater visibility of parts location and predict where disruption could occur to avoid it.
Supply chain disruption has become the norm since the beginning of 2020 and the automotive sector has learned the hard way how to be more agile in its management of inbound parts deliveries to maintain production. One of the lessons learned is how important are the digital tools that provide real-time visibility on parts location. Those same tools can help predict where possible disruption might occur and automate contingencies to avoid that disruption.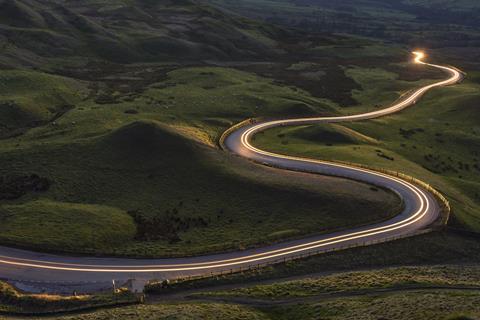 At last week's Automotive Logistics and Supply Chain webinar, which focused on the digital supply chain transformation going on at Renault Group, Renata de Grande Matias, process engineering transport manager at the carmaker, was joined by Anand Medepalli, chief product officer at Shippeo, a supplier of transport visibility technology. Together they outlined Renault's project to use digital tools for the more accurate and timely supply of inbound parts at a time of heightened volatility and risk.
Renault's digitisation project handles daily data from 6,000 supplier sites, 38 plants, 6,000 shipping containers, 2,000 car carriers and 22,000 destinations in 130 countries. It is equal to 300,000 reference points and that is no small amount of information. It took six months to implement accurate tracking, and integrate supplier and carrier information across Renault's inbound supply chain.
Change your mindset
Medepalli said that, although a major project, shifting to full visibility was a bigger mindset change than a technological one.
"I'm old enough to remember when we used to have [paper] maps in our cars to drive and, while driving, we would be looking at the map to make sure," he recalled. "Then GPS came into our cars and I remember that I did not trust it. Now I'm the same man who drives and when the GPS says 'turn left,' I don't even look, I just turn left.
Watch the full webinar on Renault's digital supply chain transformation
Medepalli said that shift in mindset was about trusting a system when it told you where a shipment was located. Using GPS technology it is possible to signal every two minutes where that shipment is in the supply chain.
Shippeo's system uses the Google Cloud to coordinate data from all of Renault's plants, trucks and suppliers, with 100% of European trucking fully mapped into it. Operating at 90% accuracy allows Renault to track shipments through the supply chain at every level, gaining visibility of where items are and when they will arrive.
Blind waste
Without that visibility time is wasted on investigating incidents with suppliers using manual methods.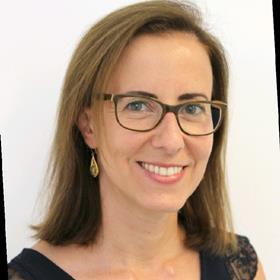 "I'll let you imagine us following 6,000 shipments every day manually," said Renault's Matias. "We faced around 20,000 transport incidents per month and they were being followed up manually with phone calls. So, a lot of time [was] spent on the non-value activities and a lot of decisions were being made without relevant information being shared with our transport and the operational teams. We couldn't take the right decisions at the right time."
Matias said that without full transparency Renault was left reacting late to disruptions in supply and paying for more expensive remedies to secure the delivery of parts across France. Rather than spending valuable time trying to understand why disruptions had occurred, Renault was looking for a way to use that time to work on improving processes.
"We were spending time on dispute management instead of working on that more transparent and trustful relationship with our partners," she said.
Control tower visibility
With Shippeo's system, Renault has greater oversight of data and that has enabled the carmaker to return to a just-in-time mentality for inbound supply, despite the risk of disruption that has dominated the past two years.
A key part of that is the control tower, a centralised system that allows Renault Group to react to incidents or problems almost before they happen. The control tower links the real-time visibility of the trucks with the plants to which they are delivering parts. It also provides coverage of the stock that is in port and that which is held at the plants.
"We have also added to it some risk-sensing external data, such as weather or traffic conditions," said Matias. "The control tower alerts us in real time of any incident of transport that could impact our production."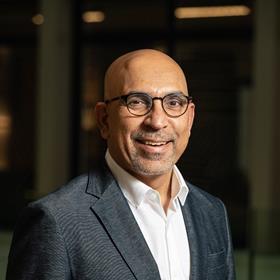 The control tower suggests alternative routes for the mode of transport being used to mitigate risks assessed through the data gathered. To take weather conditions as an example, if the control tower receives information that there is a snowstorm due in the coming two days and identifies truck journeys that may be at risk, the system alerts the risk and proposes alternative routes or modes.
"We have the union of greater visibility and a decision-making tool," said Matias. "That is enabling our operational teams to make the right decisions at the right time. It's making our transport more reliable and securing our industrial system."
Wider scope
Renault Group now wants to go a step further and extend its control tower reach further along the supply chain. With 100% of trucking in Europe already mapped, the carmaker's ambition is to expand GPS tracking to its South American operations and to all parts suppliers there.
"This idea of the digital transformation and the extended Renault supply chain is no longer a dream, it's a reality," said Matias. "We are using the innovation to transform the way we are working and the way we are collaborating with our partners."
In the process, Matias said Renault Group was developing a much more robust and a much more resilient supply chain to support its performance and guarantee customer satisfaction.
Medepalli said that using Shippeo's technology is also a way to attract more talent into supply chain operations. "People didn't start working at Tesla because they thought that it was as a car company," he said. "They thought it was a very sexy technology company that makes cars."
Medepalli said that is what technology can now do for other companies. Supply chain disruption has become headline news but solving supply chain issues has also been recognised for the value it provides to everyday life. What is more, the digital technology helping to solve those disruptions is something the digital natives of the next generation recognise as a tool to make a difference in the world
"Supply chain companies are no longer just people moving trucks from A to B, they are actually running the world and they have amazing technology at their hands," said Medepalli.