Riverwood Capital has invested $25m in Cognosos, which provides asset-tracking software for the automotive industry. Cognosos said the investment would support growth across its business, supporting services for automotive and logistics companies, as well as the healthcare sector and new industry verticals.
Riverwood Capital's principal Joe De Pinho and Eric Ma, vice-president, are joining the board of directors at Cognosos.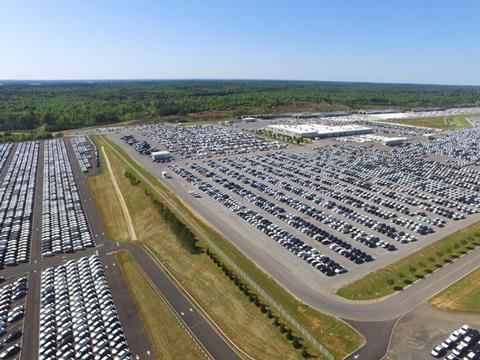 Acccording to Cognosos, the substantial investment from Riverwood Capital will be used to expedite growth across all parts of its business, helping to support recruitment and the development of platforms to bring greater efficiencies for its customers.
Cognosos technology, including its real-time location services (RTLS), helps carmakers and logistics providers track the whereabouts of finished vehicles in the delivery process. The company said that it tracked over 37m asset movements for its customers in 2022, including those in finished vehicle logistics and yard management. The technology combines Bluetooth Low Energy with AI, and proprietary long-range wireless networking, to improve performance and accuracy, according to the company.
Carmakers and their logistics providers are still working to provide greater transparency on the delivery of vehicles to customers, especially at a time when demand is high and inventories are low following the production disruption caused by the Covid pandemic. Locating vehicles across multiple yards is necessary for processes including accessory installation, quality auditing, battery charging, investigating any suspected manufacturing problem and retrieval for shipment. Cognosos technology offers to locate vehicles more easily.
"We are impressed with the Cognosos team, their unique technology and are excited to partner with them on the next phase of growth," said Francisco Alvarez-Demalde, co-founder and managing partner at Riverwood Capital. "The Company's offering has a superior total cost of ownership and simpler deployment while maintaining industry leading accuracy. Logistics and processes' optimization are taken to a new level, compared with legacy solutions," he added.