Wallenius Wilhelmsen has bought the outstanding 30% of Syngin Technology and will make the operations part of Wallenius Wilhelmsen's new digital supply chain services unit.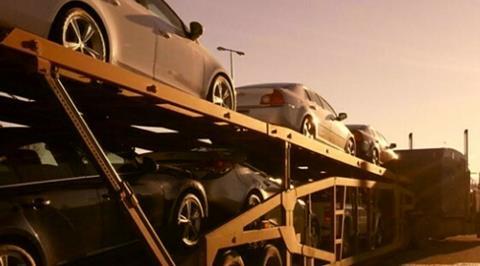 Syngin Technologies provides an online marketplace for the distribution of vehicles fleet leasing and remarketing companies with transport providers and repair centres. It currently connects those companies through its platform with a network of more than 2,000 owner-operated truck carriers across the US.
Wallenius signed a deal to buy 70% of the company for $22m in Q3 of 2018 and said that since then it has been working with Syngin to broaden the scope of full lifecycle logistics services.
"The purchase of these outstanding shares of Syngin provides an opportunity to add a critical piece to our digital supply chain solutions offering, bringing instant market credibility to automotive fleet management and mobility services within the group," says Mike Hynekamp, chief operating officer for logistics.
The company said it now intends to use Syngin's technology platform and team to provide last-mile transport services that are purpose-built to manage vehicle moves for fleet managers and vehicle remarketers. However, it is also looking to use the technology beyond remarketed fleet customers and apply it to new finished vehicle logistics.
"We now can grow the Syngin marketplace beyond fleet cars and into new vehicles at scale and expand our services globally," said Hynekamp.
Earlier this year the company said it revamped the Syngin platform to improve user experience, simplify workflows and streamline system integrations through APIs. The SynginGO app has also been developed to support carriers to make last-mile operations more efficient, said Wallenius.
In the face of the current capacity crisis in outbound logistics, carmakers and transport providers are looking for digital tools that provide as much transparency on vehicle deliveries as possible to mitigate disruption, as discussed at this year's Automotive Logistics and Supply Chain Europe conference in Germany.
In a recent interview with Automotive Logistics, Dan Emerson, vice-president of Canada operations for Wallenius Wilhelmsen Solutions, explains how the company is using handheld scanners to get real-time data, and feedback on the work being done to vehicles at its terminal operation at the port of Vancouver.
Look out for other good examples of how digital technology is being applied to make finished vehicle logistics more efficient at next week's Finished Vehicle Logistics North America conference, which takes place between May 9-11