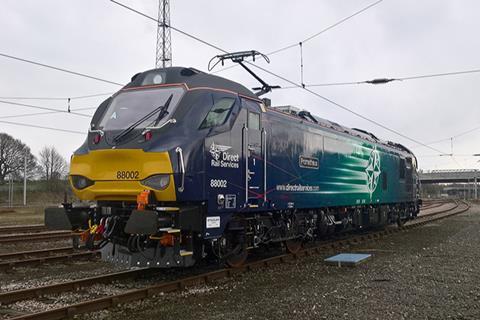 Ford has awarded a contract to Direct Rail Services (DRS) for the transport of finished vehicles from its UK factory in Dagenham to DRS' rail terminal at Garston, near Liverpool. Services are to begin mid-2020.
DRS will work with transport provider STVA UK, now owned by France's Groupe Cat, to move the cars between six and eight times a week on a combination of single and double-deck automotive wagons, though neither company would provide figures on the number of cars to be moved per train. DRS did state that the frequency of shipments could increase to ten per week, subject to demand.
The vehicles are being shipped from Ford plants in Europe and the rest of the world through the port of Southampton for onward delivery to dealers in the UK; the OEM has no vehicle assembly plants in the UK. Ford's Dagenham plant makes engines but the site is also home to its transport operations in the UK, which is why the vehicles are being loaded there.
"The introduction of this new rail service is an exciting addition to the DRS portfolio and reaffirms DRS' ambition to introduce new business to complement our core nuclear mission," said Chris Connelly, chief operating officer at DRS. "We look forward to working closely with STVA UK and implementing this new service, which will mark an exciting start of our relationship."
DRS was keen to highlight the environmental attributes of the service, stating that the route between Dagenham and Garsten has overhead electric lines (though the terminals at either end do not). The Class 88 locomotive pulling the rail wagons will use diesel at the beginning and end of the journey, but for the vast majority of the route it will travel under electric power, reducing emissions and making the journey more efficient.