The commercial vehicle sector needs to raise its status with lithium battery suppliers as it competes with the passenger car market for the supply of raw materials and finished batteries. However, UK-based Vantage Power is competing strongly on performance. Mireia Sentis, supply chain lead in the Battery and eDrivetrain division, talks to Daniel Harrison
UK battery technology firm Vantage Power started out in 2011 developing hybrid propulsion systems for retrofitting to double-decker buses. The company has widened its product offering in electrified propulsion and connected vehicle technology since then and last year it was bought out by Allison Transmission, the world's largest manufacturer of fully automatic transmissions for medium- and heavy-duty commercial vehicles.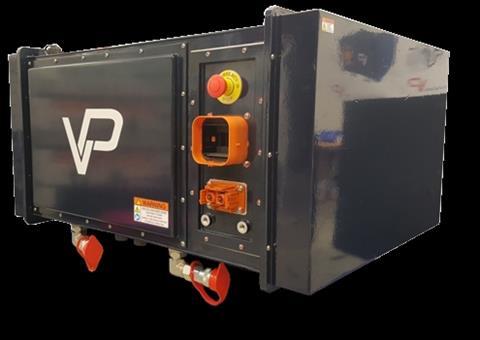 As part of Allison Transmission, Vantage Power has a particular focus on battery technology development, including for electric hybrid propulsion.
"As the market migrates towards electrification, we are a playing a big role in the company," explains Mireia Sentis, supply chain lead in the Battery and eDrivetrain division of Vantage Power. "We are involved in commercial vehicle (CV) projects focused on R&D electrification, including battery systems, control systems, telemetry data systems, and hybrid and electric design and integration."
Both Vantage Power and Allison Transmission have had CV powertrain technology as the core of their businesses since the beginning but the move to electrification has added significance because of the environmental impact CVs have always had.
"Commercial vehicles are disproportionately responsible [for emissions] when compared to passenger cars, for example," says Sentis. "As such, electrifying CVs has the potential to have a significant, favourable impact."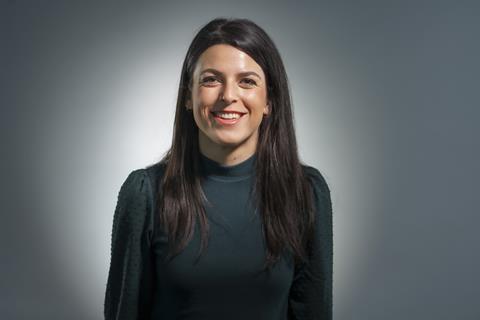 Lagging the car market
The challenges in realising that favourable impact come from a supply chain perspective, as the logistics supporting the supply of raw materials, battery cells and modules is a relatively new science for the automotive industry, with the passenger car side of the business taking the lead.
Sentis acknowledges it is the passenger car market that is driving a new and evolving supply chain, but she says there is increasing evidence of commercial vehicle makers entering strategic partnerships with battery suppliers. Moreover, she says that CV manufacturers and integrators are now participating in the establishment of supply chains where each party can leverage the latest technology and economies of scale for the long term.
"For CVs, the volumes are still low and the market still seems to be trying to identify the best battery technology for the harsh and demanding commercial vehicle duty cycles, [but] that's where Allison and Vantage have a head-start," she says. "We have over 17 years of experience integrating and optimising battery packs into CVs through the Allison H 40/50 EP electric hybrid propulsion system."
While the smaller CV battery makers cannot compete on volume or price with the major players supporting the passenger car market, such as CATL, LG Chem and Panasonic, they can compete on performance. There are niche applications in the CV sector that demand a particular weight, size or performance that the big volume battery manufacturers cannot achieve because they are focused the widest application for cost effective volume production.
"Vantage Power has extensive experience in battery pack development and we believe that, when evaluating a battery solution, it is not just about the cost you pay today to the supplier, it is a more complex exercise where the total cost of ownership and value-added technology…plays a big role," Sentis explains. "Therefore, the CV battery market, where requirements are more demanding and the volumes might not yet be ready for economies of scale, could prove a niche opportunity, at least in the near-term planning horizon."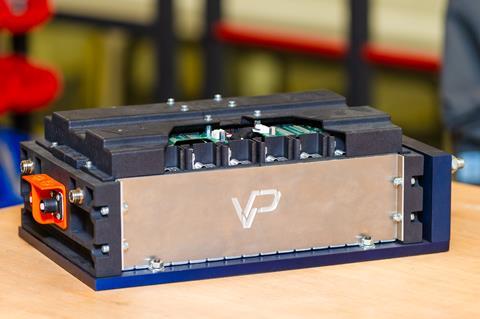 The CV sector needs to raise its status as a priority for battery suppliers, according to Sentis, because it is now competing for available raw materials at a period intense global demand, which is pushing up costs. Passenger car makers are winning the competition because the level of commitment is translated into investment and contracts able to support battery suppliers.
Sentis says that as electrification in the CV segment moves forward it will overcome supply chain bottlenecks caused by access to technology. It will do so, she says, because battery technology is one key long-term solution to cleaner global mobility, and because expert companies are already researching and developing an evolution of battery technology that could potentially solve future raw material sourcing issues.
Proprietary vs third party
Another question, however, is whether the CV sector tries to follow the traditional route of automotive manufacturers and develops the next generation of powertrain technology in-house or whether it looks to third-party suppliers. The situation is mixed in the EV market, with different OEMs having differing levels of involvement in the assembly of battery cells, modules and battery pack assembly. Outsourcing any of this to third party suppliers risks losing out on a sizeable part of the returning value because the battery in EVs can be anything up to 50% of the cost of the vehicle.
Vantage Power and Allison Transmissions are already developing hybrid propulsion in line with their traditional role and Sentis recognises that carmakers are exploring the most viable commercial strategy based on resources, capability and expertise.
"We have seen strategic partnerships arising where vehicle OEMS, tier ones and integrators, as the main players, collaborate to bring a final electric powertrain solution into the market," she says. "It is generally popular for big vehicle OEMs or tier one suppliers to bring the whole value chain in-house, and this has been supported by recent company acquisitions."
However, automotive electrification is at an inflexion point and the industry is embracing new ways of sourcing and manufacturing. OEMs may lose out on some parts of the value chain as the technology matures but Sentis points out that lithium batteries are a unique product.
"To be able to design, manufacture, manipulate, service and sell battery products, [a company] needs to have a proven history within the battery space," she says. "This will evolve over time, but for the technology to mature, keeping battery development and value chains localised within those expert parties is required in the near term."
Communication in a crisis
More immediately, there are problems in the supply of lithium batteries and their raw materials caused by the coronavirus pandemic, something made more problematic by the fact that the majority of these batteries are coming from Asia, when previously, for European manufacturers, engines and powertrain technology was produced either in-house or closer to home.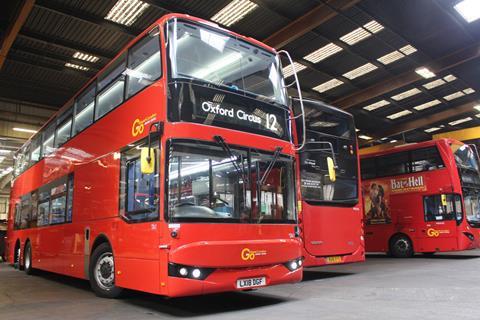 Prior to the impact of the coronavirus there were already concerns about the ready supply of materials and batteries, given the longer lead times on supply and the special considerations involved in the international transport of what is categorised a hazardous cargo.
"Europe is getting anxious about the potential of battery shortages and governments have started to support efforts to spur a European manufacturing industry," notes Sentis. "Asian suppliers have also seen an opportunity on international markets and have signed joint ventures and contracts with European OEMs for the supply of battery products for the long-term."
Regular communication with battery suppliers is critical says Sentis regardless of the situation affecting supply.
"Standard automotive supply chains might have been predictable for a while, but things are changing and we are also adapting and learning at the same time," she says.
Regarding coronavirus specifically she says the company does not yet know what the full impact will be on the supply chain, or the electrification adoption curve in general.
"We have already found improvements from our Asian suppliers in the last few weeks but now our European and other suppliers around the world are suffering," she admits. "We are all experiencing an unprecedented situation. Many companies' plans might be affected because of the situation, but we also see opportunity in the challenges facing the industry."
Additional reporting by Marcus Williams