Battery production and supply have come a long way since Henrik Fisker founded his first EV company back in 2007, and he believes that building a price-competitive product now depends on establishing local production and less risky purchasing consortiums, write Daniel Harrison and Marcus Williams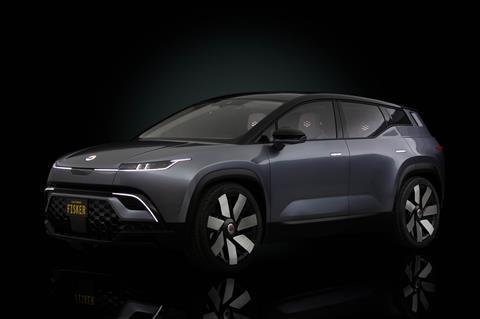 Fisker began life in 2007 as a luxury hybrid electric carmaker Fisker Automotive and started delivering its first model, the Fisker Karma, in 2011. However, production was short-lived thanks to the bankruptcy of its battery supplier, A123 Systems. Its first model, which sold around 2,000 units globally, ended up being its only model, though there were plans for a Fisker Atlantic model before financial constraints killed them off.
China's Wanxiang Group bought the Karma vehicle design, tooling and a manufacturing facility in Delaware in 2014 (which it later named Karma Automotive) but Henrik Fisker, the company's founder, held on to the Fisker brand and trademarks, and launched a separate company in 2016: Fisker Inc.
The company is now working on the release of the fully electric SUV, Fisker Ocean, for release in 2022 (priced at $40,000), though a US site for manufacturing the vehicle is still to be finalised. The development of battery production and supply since the company was founded, including the emergence of consortiums for battery purchasing, means it is better placed to succeed.
Competition through consortium
Lithium-ion batteries are still very expensive, which raises the price of the end vehicle beyond the mass market, and until mass production is achievable the ticket price of those vehicles is going to constrain demand.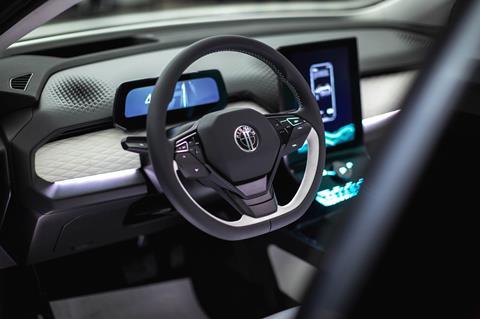 "What is going to become important over the next five-to-seven years is how you get the pricing down on the batteries so you can truly offer vehicles that are the same price, or perhaps a better price, than a similar gasoline vehicle," observes Henrik Fisker. "The only way you can do that is you've got to somehow create a supply chain that has a million units a year."
Tesla is currently the only EV maker with anything approaching that volume, with annual production of around 400,000. However, the model for vehicle production is changing.
Fisker Inc is now involved in a battery purchasing consortium with several other (as yet unnamed companies) that will enable it to get the pricing it needs to compete with combustion engine-driven cars.
"What it also means for us is that we won't have the battery supply chain issue when it comes to having enough capacity because through this consortium we are already booked out for many years and have a guaranteed supply," says Fisker. "That supply does come from those existing large battery makers and that is really our differentiator."
Fisker continues that the next five to seven years will be critical to a establishing a lead in the EV market.
"After maybe seven or ten years, there will be enough batteries for everybody, and everybody will get close to the same pricing, but I think the winners and the losers, or at least those that get ahead of everybody else, will be determined in the next five to seven years," he says.
Traditionally, smaller players in the car industry have been unable to compete with well-established carmakers on the volumes necessary to bring unit cost efficiencies to the bottom line.
"In the last 50 to 70 years, if any new entrant came into the market, it would be impossible for that new entrant to make a vehicle that would compete with the bigger carmakers like Toyota, Ford and GM," says Fisker. "The reason is that they all had the volume, and therefore they all had the supply chains set up with the right volume and the right cost base."
Electrification is challenging this old model, however. What is more, neither the electric motor nor the battery is necessarily an important part of the brand DNA of the car, which means that carmakers can share these parts and thereby get to the million-plus volume required, according to Fisker.
Pace of progress
That challenge to traditional car manufacturing has taken some time to get going and progress in the electrification of the car market has been slow.
"When we started way back in 2007 there were only really two companies [Tesla and Fisker] and during the last seven years, even when you look at the global sales of electric cars, they have been very slow," Fisker says.
He maintains that volume forecasts have been too unreliable for lithium-ion battery supply chains to develop outside China and Korea, and cumulative sales will have to pass 10m before they do so, something he believes will happen between 2022 and 2023.
When that occurs, Fisker predicts more local battery cell production. That is already beginning to happen, with LG Chem's plant now open in Poland, Samsung SDI's plant in Hungary, and Northvolt's plant in Sweden, which is under construction (Northvolt also has plans with Volkswagen to add a second facility in Germany).
"As the volume of electric cars increases, you are going to see more local battery production and the simple reason is that batteries are such a large component, so heavy, that they are very expensive to transport," he says. "It simply doesn't make sense, once we get into high volume, to transport batteries from continent to continent."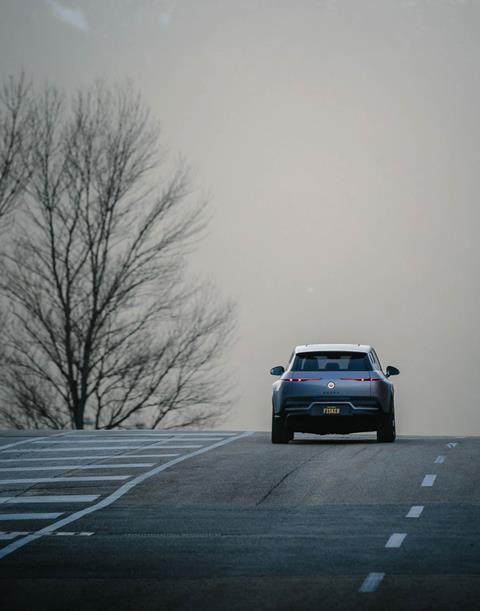 Sustainable sourcing
Another important factor in the growth of EV production is the supply of raw materials for the batteries. Traceability of raw materials used in the production of lithium-ion batteries, such as cobalt, is one of the main sustainability challenges faced by carmakers. Approximately two-thirds of the world's cobalt is mined in the Democratic Republic of Congo, which has a history of human rights abuses.
Fisker was for a time special advisor on the board of directors for First Cobalt, a Canadian mining company. He said there was a priority at the company to make the sourcing of materials more sustainable and take into consideration issues such as human rights. He believes the automotive industry is now more aware of such matters.
"Cobalt was really a by-product of other mining," notes Fisker, "and…was mainly in the Congo because specific cobalt mines have been made there, but now we are starting to look for cobalt more locally, for instance, here in the US. We have just found one of the largest cobalt mines outside of Africa, in Idaho."
First Cobalt owns that mine and, while it will be a couple of years before it is up and running, Fisker sees local sourcing of the raw materials for battery production as a key issue.
A related factor is that the raw materials will need to be refined in the countries in which the batteries are being made, something else that is going to change the supply chain.
"You will have battery manufacturing in Europe and you will have it in the US," says Fisker. "It will happen because once you get to a certain volume, you have to. Then I think you are going to start looking into demanding more of the suppliers of the raw materials in terms of how these materials are mined."
Covid-19, a wake-up call
The current coronavirus pandemic also highlights the risk of having to rely on one source of material from overseas.
"I think [the coronavirus] has opened up the world's eyes to the necessity of not relying upon one region for sourcing certain parts," says Fisker. "There may be other things that happen in the world in the future – including politically – and what we need to make sure of is that the entire world is not brought to a standstill."
The automotive industry needs to wake up to this and really think about how to de-risk sourcing for the future, and avoid having to potentially close their plants for six months, according to Fisker.
The current crisis, however, is not a threat to the progress Fisker is making because it does not need a supply chain fulfilled in the next six months; the company is still in a developmental phase. In fact, Fisker says the company is seeing more investor interest at the moment, which he admits is strange in the current financial climate.
"What we understand is that there are now investors that truly believe that electrification might accelerate because of this virus and the thought is that people are going to think more about our climate and a cleaner world," he says.
Fisker points out that the virus has highlighted the vulnerability of the human body to disease, the effects of pollution and the weakening of the immune system.
"Let's face it, the automotive world is the most polluting of all industries and gasoline cars are just super polluting," he says. "It is really mass transportation that needs to be changed… which is why it is extremely important that we get affordable EVs to market and that is what we are aiming to do. "
Common platforms
Beyond the battery supply chain, EV production is adopting the concept of common platform sharing from a general trend within the automotive industry – another strategy to reduce risk and manage investment.
The source of the hardware in vehicles is therefore going to become less important. In addition, carmakers are going to find it harder to justify the price tag on a vehicle based on the specification of the underlying componentry as consumers become largely indifferent to the platforms being used.
"The hardware in vehicles in the future is going to be less important in the sense that it can easily be shared," says Fisker. "I think it's going to be very hard for anybody to charge a premium just by saying to the customer, 'actually, we stamped that platform ourselves' or 'we spent $3 billion developing it over the past five years'."
Those buying luxury supercars such as McLaren or Ferrari may differ, but Fisker sees the mass market changing quite dramatically.
"Some of the large companies in the world could end up being the providers of these platforms and of the base engineering for a lot of other car companies. I could totally see that happening," he states.
Solid-state foundations for the future
While Fisker Inc looks to lower the price of the Fisker Ocean through shared platform sourcing and participation in a lithium-ion battery consortium, it is also looking further ahead to the in-house development of solid-state batteries to power its next luxury offering, the Fisker EMotion.
Solid-state batteries use solid electrodes and a solid electrolyte, instead of the liquid or polymer gel electrolytes found in lithium-ion or lithium polymer batteries. That technology is being developed by Fisker Inc Lab, a wholly owned subsidiary of the main company.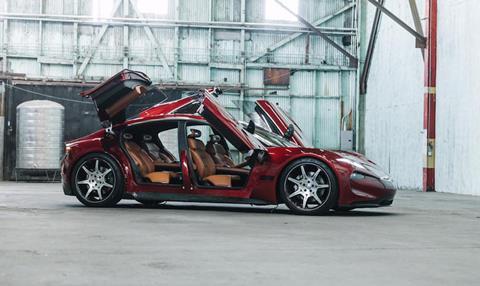 Fisker says that, as in traditional car manufacturing, R&D continues to improve powertrain performance. That is now happening with solid-state batteries and there are three lines along which the current technology is improving: cell technology (at battery makers); battery pack hardware (at carmakers); and the battery management system.
Taken together, this can reap improvements in performance of between 5% and 10% roughly every two years, something that can be implemented in vehicles that are just coming out.
The difference with EV technology is that independent battery makers and some carmakers, of which Fisker is one, are now looking into new technologies, including solid-state batteries.
"A lot of people believe this ultimately will be the future of battery technology because it can make a real big step up to over a 50% or even 100% improvement, which you probably can't make with current technology," says Fisker.
The technology is still at an early stage of development in the laboratory. Fisker can build the cells and get them to work but they are not complete cells, meaning they are not yet fully optimised or ready for the volume production required to build up a battery pack for testing in a vehicle.
"Nobody in the world is at that level right now," says Fisker. "So when you think about the time cycle for developing a new battery and putting it into a car, you have to say this is going to be at least three-to-five years in a best case scenario."
Other carmakers, such as Toyota are even saying that is going to be more like ten years, but Fisker says it is hard gauge because no one is really close enough to give an exact timeline.
"I would say that any vehicle that comes out over the next five years will most likely have some derivative of today's battery technology."
The fact that Fisker Inc is now involved in a battery consortium means it is more able to get into the price points and profit margins needed to sell the vehicle at a competitive price, because together the companies involved have the necessary volumes.
Henrik Fisker is the founder, chairman and CEO of Fisker Inc, an electric vehicle-maker based in California which was set up in 2016. He previously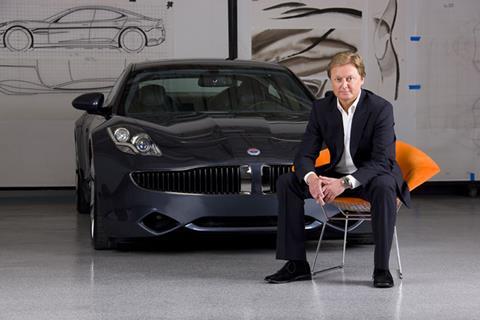 set up Fisker Automotive in 2007 and started making the Fisker Karma in 2011. Fisker Automotive won numerous awards, including 2012 Time Magazine Best Inventions of the Year, but Henrik Fisker resigned from the company in March 2013 because of differences with management on strategy following the collapse of the carmaker's battery supplier, A123 Systems.
In January 2016, Fisker co-founded luxury sportscar maker VLF Automotive with Bob Lutz and Gilbert Villarreal, based in Auburn Hills, Michigan. The company specialised in low-volume, speciality cars. Henrik Fisker remains head of design and product strategy at VLF, and the company currently has three models: the VLF Destino V8, VLF Force 1 V10 and VLF Rocket.
Fisker is also a well-established car designer. He founded Fisker Coachbuild in 2005 as an automotive design house and best known among his creations are iconic cars such as the BMW Z8, Aston Martin DB9, Aston Martin V8 Vantage, Artega GT, Fisker Karma, Viking motorcycle, Rocket, Destino V8 and Force 1.