Wiring harnesses hit the news when the war in Ukraine prompted a sudden shortage of them, but the challenges facing the sector go well beyond the events of 2022.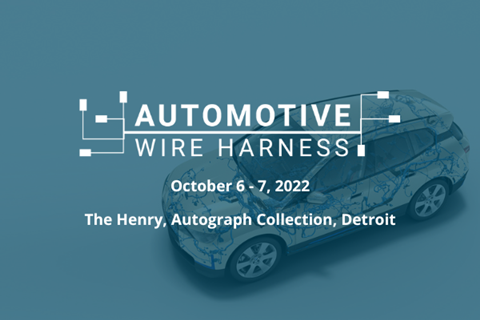 Growing complexity because of advanced driver assistance functions and an already severe lack of automation in manufacturing, as well as a high chip requirement, have made wiring harness production one of the most critical areas of development for the automotive sector.
Increasing sensor technology and driving assistance features in cars makes them safer and are reassuring features for the driver. The popularity of autopilot modes is rising but even relatively basic cameras to help park and infotainment displays make wiring harnesses much more complex and require more high-speed data cables.
Electrification adds an additional layer of complexity by introducing battery and braking regeneration management, which means more computational power to make the car as efficient as possible. The more wires and construction that is needed, the bigger the challenge is to supply parts and actually make wiring harnesses.
Automation
The growth in complexity in wiring harnesses has not been matched by automation capabilities
To scale up production there needs to be more automation in wire manufacturing
Already manual processes are unsustainable given future complexity
Automation in wiring harness manufacture comes from two sides: the need to make processes more efficient in fashioning wires and harnesses, and on the vehicle side, an increasing number of sensors and computers to manage advanced driver assistance systems (Adas).
Although fully autonomous vehicles are still quite some distance off production, consumers now expect a wide array of driver aides in their cars. Features such as Lidar or other cameras technologies add the need for a new data cables, which has to be high speed enough to deliver information in real time.
Companies such as Aptiv are providing the technology for smart vehicles. Aptiv's global director of innovation Do Sohn will be speaking at Automotive Wiring Harness in Detroit this October.
Equally, manufacturers need to look to new techniques like fully automated twisting of wires, which Komax's director of product group twisting machines Simon Abegg will be detailing new robotic processes for, even with 0.13 millimetre wires.
Bob Potock, Zuken's vice-president of marketing will also be presenting on how digital visualisation can help to set out wiring harnesses and simply processes.
Connectivity
ADAS and electrification mean the amount of data moved around a car needs to be much greater
High-speed connectivity is possible with copper but the scale-up to 50G is still in process
Demands will grow as automation and sensor use increases
Complexity grows in wiring harness design, with higher-speed cable demands and greater amounts of in-car data transfer, which means that the speed how that data moves around is incredibly important.
Copper wiring is an essential part of that and not a limitation, argue Frédéric Holzmann & Johannes Schmid, who will be presenting about how wiring is already capable of reaching 100G and the issues lie more within semiconductors, at Automotive Wiring Harness. Trying to get the most out of lightweight wiring will be key to pushing forward vehicle automation.
Electrification
Demand for weight and space saving even in complex vehicles
Battery bussbar requirements growing
Managing safety in high voltage systems; building in failsafes and fuses
As the automotive sector moves towards electrification, it faces a lot of challenges in adapting from the combustion norm.
Dietmar Haba, group leader electrical safety product development at Astotec Automotive, will talk about a relatively simple, mechanical fix to the risks of charging provlems. Multiple companies have been forced to make very costly recalls due to the risk of battery fires while charging, most notably LG and GM's complete recall of the Chevrolet Bolt to replace ever battery. However, a pyrotechnically activated fuse can easily cut the system in the case of overcurrent.
The Automotive Wiring Harness and EDS conference will be held between October 6-7, 2022 in Detroit, Michigan and is the first conference dedicated to this important part of the automotive supply chain