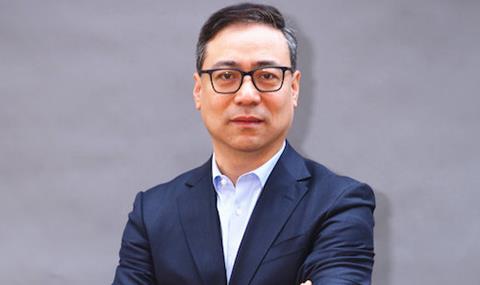 The Chinese market has become more complicated for many global OEMs over the past two years, with impacts for how logistics and exports are organised. But logistics experts are anticipating deeper manufacturing ties and trade growth between European and Chinese automotive manufacturers.
China sales declined for the first time in decades last year, and have continued their slide this year too. Government policy to encourage electric vehicles has led to growth in this segment, however it has left some manufacturers caught out with limited product offerings. Of the top 10 best selling electric vehicles in China, only one model, from the SAIC Volkswagen joint venture, is connected to a foreign brand.
Meanwhile, the trade war between the US and China has made things difficult for European OEMs too, notably premium brands like Mercedes-Benz and BMW who use the US as an export hub to China and have faced higher tariffs and uncertainty.
However, Mike Yang, vice-president at Chinese third party logistics provider Changjiu Logistics, told delegates at the Automotive Logistics Global Munich conference that the European automotive and vehicle logistics industry had reasons to remain optimistic.
European brands including Volkswagen, Mercedes-Benz, BMW, Volvo Cars and Jaguar Land Rover are all planning electric vehicle offerings that should help them gain more share. Yang said that efforts by China to open up its market and foreign investment rules and protect intellectual property would benefit carmakers.
BMW, for example, is taking a majority stake in its Chinese joint venture, for example. And lower tariffs for vehicles and electric vehicles could also benefit European supply chains.
"I believe there is still plenty of room to grow for European brands in China," said Yang.
Likewise, exports from European brands back to China – including those of BMW and Volvo – should also grow and present logistics opportunities, including along the Belt and Road initiative.
"Chinese brands also continue to invest in parts of Europe, such as BYD in Hungary and France, Geely in Belarus and Great Wall in Russia," said Yang.
A more open approach to trade is also leading to the establishment of more free trade zones in China, where goods and components can be stored without duties and taxes. Simon Pitout, vice-president of commercial and marketing for DP World, said that such centres, combined with sophisticated logistics parks, could be a way to redraw supply chains more effectively.
"This is a way to avoid rising costs of tariffs and uncertainty during trade wars," he said.
Tariffs, trade and technology: A new era for European automotive industry
1

2

Currently reading

China offers opportunities and risk for European carmakers

3

4

5

6