General Motors (GM) and LG Chem of South Korea are to construct an assembly plant to mass produce battery cells and support the production of GM's battery-electric vehicles (Bevs)…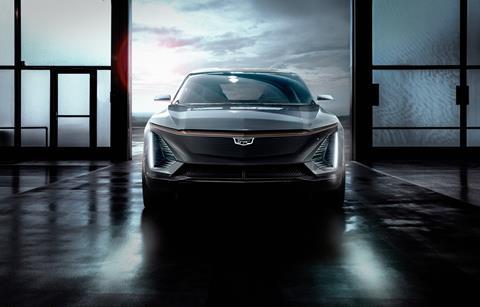 General Motors (GM) and South Korean battery maker, LG Chem, are to construct a battery cell manufacturing plant to support prodution of the carmaker's battery-electric vehicles (Bevs).
The companies will invest up to $2.3 billion through a 50:50 joint venture to set up the factory on a greenfield site in the Lordstown area of northeastern Ohio. The factory will be near GM's former Lordstown assembly plant, now home to electric truckmaker Lordstown Motors, to which GM recently agreed to lend $40m to help launch production of the Endurance EV. GM finalised the sale to Lordstown Motors last month.
Work on the the joint venture battery facility is expected to start in the middle of next year with an annual capacity aimed to top 30GWh, and with scope for expansion.
A GM spokesperson told Automotive Logistics the company is providing few other details for competitive reasons, but added: "The cells will be used in battery packs in GM's next generation of battery-electric vehicles, including our new battery electric truck."
The company did not confirm whether it would also be supplying the cells for the use in batteries supplied to Lordstown Motors, though its vicinity would reduce transport costs and damage risks associated with the transport of hazardous cargo.
In its statement, GM said the battery-cell factory will benefit from strong economies of scale throughout the value chain, will be extremely flexible and able to adapt to ongoing advances in technology and materials.
By combining manufacturing and battery science expertise in the joint venture, GM and LG will increase scale through manufacturing efficiencies and stay ahead of technological developments, the spokesperson added.
"What is significant about the announcement is that GM is forming a joint venture with a supplier and owning a share of battery production," said senior analyst at Lux Reseach, Christopher Robinson. "Automakers may want more control over their supply chain and differentiation, and it won't be surprising if more OEMs take larger ownership of cell production," he added, pointing to VW, which is pursuing cell manufacturing through a low-risk engagement with startup Northvolt.
The battery-cell factory will create more than 1,100 new jobs.
"With this investment, Ohio and its highly capable workforce will play a key role in our journey toward a world with zero emissions," said GM chairwoman and CEO Mary Barra.
"Combining our manufacturing expertise with LG Chem's leading battery-cell technology will help accelerate our pursuit of an all-electric future. We look forward to collaborating with LG Chem on future cell technologies that will continue to improve the value we deliver to our customers."
Gains from the joint venture for LG include access to an experienced workforce and a dedicated production stream for GM's future EVs.
LG's vice-chairman and CEO Hak-Cheol Shin said: "Our joint venture with the number one American automaker will further prepare us for the anticipated growth of the North American EV market, while giving us insights into the broader EV ecosystem."