In a virtual groundbreaking ceremony, Hyundai has ­­announced it is building the Hyundai Motor Group Innovation Center in Singapore (HMGICS) which will serve as a new R&D centre and small-scale production facility with an output of up to 30,000 vehicles per year and help to forge a new supply chain in the city state.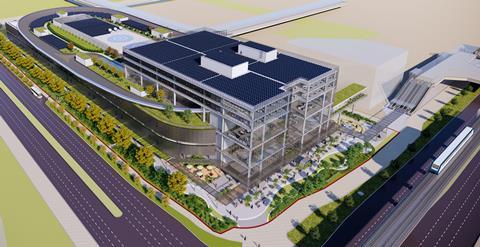 When it is completed at the end of 2022, the HMGICS will occupy a footprint of 44,000m2 in the Jurong Innovation district and will be primarily focused on the development of new technology such as AI, ICT, big data, autonomous vehicles and urban air mobility. To help with this, local universities, start-ups and research institutes are invited to participate. The centre constitutes an investment of almost $400m.
It will also have a production facility for small-scale production of EVs, which is projected to have a capacity of 30,000 cars by 2025. While the capacity is low – Tesla's Fremont facility now produces around 400,000 units per year – it is on par with EV output at a number of other plants. For comparison, Volkswagen's Transparent Factory in the centre of Dresden put out 16,155 e-Golfs in 2019.
Hyundai is still vague about specifics, but it will use the centre as a test bed for new manufacturing technology and processes, with Industry 4.0, highly automated and robotised logistics and assembly. The HMGICS is intended to be versatile and agile, producing multiple models and being able to respond quickly to market environments. The aim is that the Jurong Innovation District will house the entire manufacturing value chain.
The OEM says that the facility will use eco-friendly energy sources like solar and hydrogen energy to help achieve carbon neutrality.
The HMGICS will also trial new ways for consumers to order and pick up their cars. They will be able to configure and order their vehicle online, with Hyundai saying it will then immediately start production. Customers can watch their car being manufactured and then test drive it on the 620-metre long 'Sky Track' on the roof of the facility.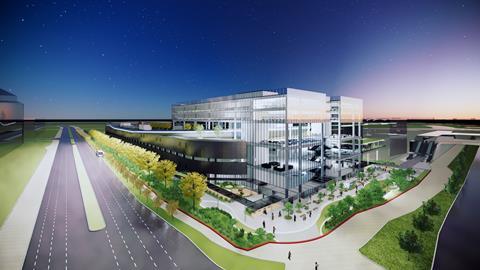 Being a city state with high labour costs, Singapore is not traditionally suited to automotive manufacturing – Ford and Mercedes-Benz both had facilities there but closed them by the 1980s. When Dyson announced it would build its EV in Singapore, it cited the extensive supply chain, highly skilled workforce and access to high-growth markets as reasons for its choice, but the project was cancelled last year.
Singapore's prime minister Lee Hsien Loong said: "We shifted strategies, gave up car assembly, and pivoted to other manufacturing activities where we could be internationally competitive."
He added that 40 years on, the automotive market has evolved. EVs have a different supply chain, fewer mechanical parts and more electronics, which plays to Singapore's strengths. "That is why global companies producing automotive electronics like Delphi and Infineon are already in Singapore and have been here for some time".
Singapore would still be a small vehicle production centre in comparison to its neighbours in South-East Asia. Thailand, where OEMs including Nissan are also investing in electric vehicle production, has capacity to produce 4m vehicles per year.
However, the opportunity for more localised manufacturing is gaining speed among some startup OEMs. For example, the concept of small, highly-automated assembly plants close to the market they will serve, with local supply chains, is championed by electric commercial vehicle start-up Arrival, whose 'Microfactories' are at the centre of its business model. Hyundai-Kia has invested €100m ($117m) to jointly develop vehicles using Arrival's platform.