Along with announcing a commitment to make electric vehicles (EVs) in the UK, Jaguar Land Rover (JLR) is urging the government and industry to work together to bring gigascale battery production to the country.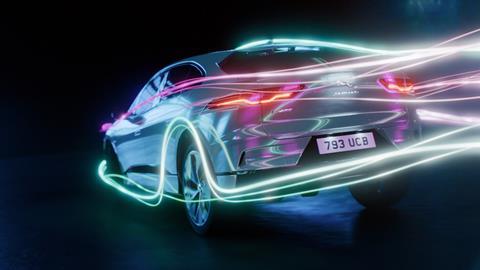 Domestic output would avoid the cost and safety risk of importing from abroad, argued CEO Ralf Speth.
JLR, which is building up its own battery-making capabilities, said its call for action builds on the UK Battery Industrialisation Centre (UKBIC) in Coventry and the government's 'Faraday Challenge', which has the goal of ensuring the UK leads the world in, and reaps the economic benefits from, the global transition to a low-carbon economy.
For EVs, the focus is on developing technology to create smaller, denser, cheaper batteries. "These critical steps will also support and grow the existing supply chain, making the UK less dependent on essential materials sourced abroad," said JLR. Most EV battery makers are thousands of kilometres away in China, South Korea and Japan.
Speth added, in a statement: "The UK has the raw materials, scientific research in our universities and an existing supplier base to put the UK at the leading edge of mobility and job creation."
The British media quoted him as saying: "The battery is 40% of the cost of a battery electric vehicle. We want to keep this kind of added value inside the UK. One thing is clear: if batteries go out of the UK, then automotive production will go out of the UK."
Supply-chain and production matters aside, the company concedes increasing consumer take-up of EVs remains a challenge.
"Convenience and affordability are the two key enablers to drive the uptake of electric vehicles to the levels that we all need," said Speth. "Charging should be as easy as re-fuelling a conventional vehicle. Affordability will only be achieved if we make batteries here in the UK, close to vehicle production."
Electric XJ
His comments came as the company revealed plans to manufacture it first EV, a new-generation Jaguar XJ, at Castle Bromwich. The announcement, safeguarding thousands of jobs, was timed to coincide with the last of the current version of luxury marque flagship saloon rolling off the production line.
The assembly plant will be retooled at a cost said to be approaching £1 billion ($1.25 billion) to enable production of the new-look, electric-powered XJ to begin in 2020. The extensive transformation of Castle Bromwich, described as the most significant in its history, begins this month.
All-new facilities and technologies will be installed to support the group's next-generation modular longitudinal architecture (MLA). Designed and engineered in-house, MLA enables flexible production of clean efficient diesel and petrol vehicles alongside full electric and hybrid models.
Supply-chain aspects of the decision to begin EV production include a 150,000-unit battery assembly centre at nearby Hams Hall becoming operational in 2020, and electric drive unit assembly being established in the company's Wolverhampton engine manufacturing centre. JLR announced those developments in January.
Underlining its big-picture call for government and industry action, JLR said of its own EV developments: "Together, these initiatives enable battery production and demand for automotive companies, to attract future giga-scale factories to the UK."
The announcement comes after a period of falling production at Castle Bromwich, with output of all four models built there expected to be 31,700 this year, down 16% on 2018 and well below the 75,000-plus units turned out in the peak years of 2013 and 2014, according to Ian Fletcher, principal automotive analyst at IHS Markit.
"With the flexibility offered by MLA, it remains to be seen whether there will be any internal combustion engine options as well. Also, with the broader MLA platform toolkit set to be used in all new models going forward, it would not be a stretch to see certain current models built at the site leveraging this forthcoming expenditure for their replacements," he added.