UK battery manufacturer AMTE Power is using its expertise to provide bespoke and high-performance battery technology for the automotive industry, including that based on lithium- and sodium-ion cells. Daniel Harrison talks to the company's director Kevin Brundish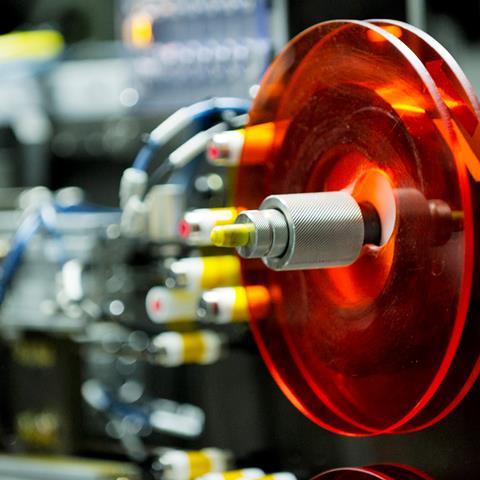 Battery manufacturer AMTE Power acquired AGM Batteries in 2013 to advance its development and provision of battery cell technology. AGM Batteries took on the AMTE Power name in February this year and the company is focused on niche and tailored applications of lithium- and sodium-ion cell technology for the automotive industry. Automotive accounts for between 70-80% of its business at the moment, though it also has customers in consumer electronics, which it sees as another growth area for high-power products; both are areas with demands for performance over cost.
When it started up in the late 1990s, AGM Batteries, based in Scotland, was at the vanguard of the commercialisation of lithium-ion batteries. Kevin Brundish, CEO of AGM Batteries and now director at AMTE Power, explains that in its early days AGM Batteries was developing supply chains, new product lines and new "recipes" for the production of high-quality lithium-ion cells, initially under licence with Sony but later for defence, and industries including oil and gas. When AMTE Power bought the business, it wanted to reorient AGM toward automotive because of the direction being taken by in the industry toward using lithium-ion batteries and the opportunities available.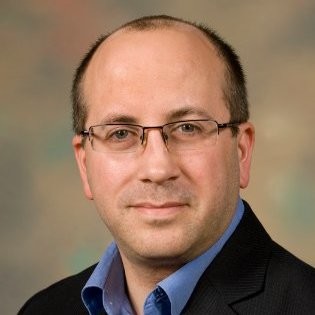 "When automotive manufacturers first began looking at lithium-ion, they took the view they would need better performance cells, but I think it has [since] been recognised that the current product can fill a role within a vehicle if its engine is designed appropriately," says Brundish. "We are therefore seeing a combination of an existing supply chain that can provide a product in large quantities now, but there is an underlying expectation that there will be development and newer products coming in, which is where we feel we sit as a company."
Premium performance
The automotive sector is now trying to secure the continued supply of lithium-battery cells in a competitive market by placing very big orders and tying in the suppliers. BASF, Gangfeng Lithium, LG Chem, Northvolt and Panasonic are some of the bigger names involved in long-term contracts with the world's leading carmakers. AMTE Power is not competing with those large volume manufacturers given its size but its there is plenty of scope for the application of its expertise in specialised applications.
"What we therefore do is look at products where the demand levels are smaller, but there is a premium to be paid on the performance enhancements that we bring," says Brundish. "Obviously there are challenges where we may provide a product that is harder to manufacture and, therefore, the way we price it would differ from cells that had come from a mass manufacturer."
Brundish says that most of the companies AMTE Power deals with are aware of why pricing may differ and have the resources to cope and the expertise to understand why.
"We have got a very accommodating client base because we are providing products they have specified and they need," he says, adding that it either has the solution needed or will develop specifically for the customer.
Brundish points out that within the automotive sector there are niche vehicle manufacturers who do not always want to buy the same product line as the mainstream vehicle manufacturers.
"There are a whole host of other… clients who are looking for alternative products lines compared to the mainstream vehicle manufacturers that are buying at the moment."
AMTE Power is providing a service for those clients that fall below the minimum order quantities for these bigger players, or those that are looking for different performance parameters from the cell.
"For those niche vehicle manufacturers, we have teamed up with a number on development programmes to find a solution."
Partner and collaborator
Finding the right product and service for those clients depends on what are their specialised requirements. The term battery supplier is over-simplified because the way battery technology is supplied differs according to demand, whether for cells or the whole module. However, Brundish says AMTE Power has the right skills to bring any product to market, not something that every industry player can do, and it has the right client base.
"Some vehicle manufacturers want to buy the cells and do all the integration themselves, seeing an element of competitive edge deriving from that," notes Brundish. "Some just don't have the capacity to put those skills in play, so rely more on integrators and battery assemblers, and there is quite a space and emerging players in that."
Those players include Cosworth and Ricardo, and for AMTE it is also a case of doing a little of everything, competing in one arena but being a partner and collaborator, or even a supplier, in another.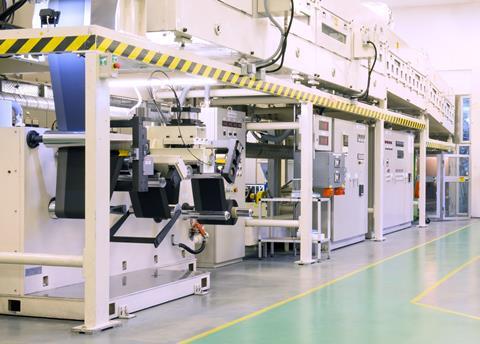 "It really depends on the strategy of the vehicle manufacturer as to how that plays out," says Brundish. "Obviously there is no point in looking at a potential product if it doesn't meet the pricing and commercial expectations of the client base. Therefore, one of the things we are quite careful about is ensuring that we have the right engagements before we start that production process."
Hazardous transport
Lithium-ion batteries are designated a Class 9 dangerous good by UN Model Regulations, which makes the transport and logistics underpinning their supply a complex undertaking. What is more, there are differing regional variations on how the batteries can be stored and handled, and different documentation required according to international routes. This all makes the transport of lithium-ion batteries quite expensive. Given their weight there is also a substantial carbon footprint. These factors are leading to the development of in-country supply chains and in recent years a number of the bigger battery makers have made announcements about localising production near their automotive customers eg Northvolt and LG Chem in Europe.
"What that is moving us towards is a growth of UK supply because we are operating within a country where our products differentiate us from everywhere else," says Brundish. "We have higher performing products than what you can typically buy off the shelf, therefore we are getting quite a lot of international interest, as well as national."
AMTE Power is also looking at getting around the complexities and restrictions on lithium-ion shipments overseas by looking at a different sorts of battery altogether, including sodium-ion.
"Sodium-ion can be transported as an inert chemical because all the energy can be removed from that particular cell, so falling outside of that hazardous goods act," says Brundish.
That makes the supply chain less expensive and it means the transport and storage of the goods is safer.
"We can operate at more extreme conditions and because we can remove the charge, there is an easier logistics angle," says Brundish.
However, sodium-ion batteries need further development and to be commercialised before the benefits are felt. AMTE Power has been developing the product but volume production needs an early adopter.
"When you are not producing in enormous volumes, you have to ramp that volume up, and that is something that we have been working on hard," says Brundish. "We have found early adopter markets with which we are getting very strong traction and we hope that the current calendar year will see us gaining on that and actually getting that product out onto the market."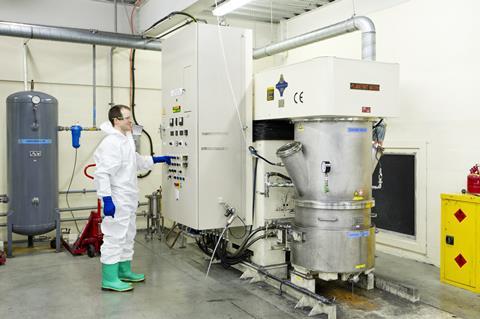 It really is just that commercial footing that we have got to manage and overcome. It's a sort of a sales and certification process in reality, rather than a deep product development."
Solid state projects
AMTE Power is also is also looking solid-state batteries, deemed by many as the next big thing for automotive applications.
A solid-state battery uses solid electrodes and a solid electrolyte, instead of the liquid or polymer gel electrolytes found in lithium-ion or lithium polymer batteries. Materials proposed for use as solid electrolytes in solid-state batteries include ceramics, and solid polymers.
At the moment this isn't a product that is readily available or in the mainstream but the development of the technology is continuing and a number of electric vehicle makers are looking for it.
"Not only do we continue to monitor that progress, we actually actively work in that space with a number of companies," admits Brundish. "One good example is just to see how our plant could adapt to manufacturing something like solid state. As those products become more readily available or cross different markets, we are able to support production.
Plant investments
AMTE Power works out of a small but agile plant in Thurso that currently can produce 0.1 GWh of power and is focused on lab to pre-production. According to Brundish that gives the company the ability to adapt to a whole range of alternative product lines to the bigger power facilities (ranging between 35 GWh to 105 GWh) that are optimised for just one.
However, the company is also investing in a 1 GWh plant to complement the Thurso facility and offer choices to our customers, who are looking for bespoke cell design, without the constraints of standard product currently produced by larger industrial companies.
AMTE Power can also utilise the UK Battery Industrialisation Centre (UKBIC), based in the West Midlands region of the UK. That facility is helping the company to deliver high quality products having first been developed at its smaller lab in Thurso. Funded by The Faraday Challenge and linked to the UK Government industrial strategy programme, the facility will enable AMTE to provide scale up for its customers.
Additional reporting by Marcus Williams