Renault and Volvo Group have partnered in a joint venture (JV) with logistics provider CMA CGM to produce electric vans designed specifically for logistics and rentals.
The company will create a new family of fully electric vans that are planned to begin production in 2026. Renault and Volvo Group have both signed binding agreements that will see them have 50/50 equity stakes in the JV and both expect to invest €300m ($318m) over the next three years. CMA CGM has signed a non-binding agreement and intends to invest €120m ($127m) in the same timeframe. The three firms will seek additional investment and business partners through the joint venture.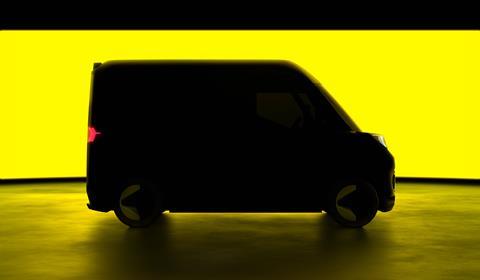 The new company, which has yet to be named, is expected to be in business early next year, following all regulatory approval processes, and will operate out of France.
The vehicles will be built on a fully electric, modular 800V LCV skateboard platform, which the JV says will reduce cost and increase safety.
The JV will also use software-defined vehicle architecture, which can monitor the delivery and user performance, and reduce the global cost of usage for logistics by 30%.
"This is a comprehensive and innovative partnership," said Rodolphe Saadé, chairman and CEO, CMA CGM Group. "Not only are we investing in this project, but we will also bring our know-how and expertise to ensure inbound and outbound logistics, while some of these vehicles could ultimately be used to decarbonise our fleet."
Martin Lundstedt, president and CEO, Volvo Group said the partnership is "yet another step in [Volvo's] journey towards sustainable transport solutions". He added: "We are seeing a growing demand for clean, efficient and safe urban transportation and partnership and collaboration is key to achieve this."
Read more: How Volvo Cars made sustainability a way of working
Luca de Meo, CEO, Renault Group said: "Electrification and digitalisation are paving the way for a revolution in the LCV market. Renault Group intends to lead this transformation while ensuring a robust and effective value creation."