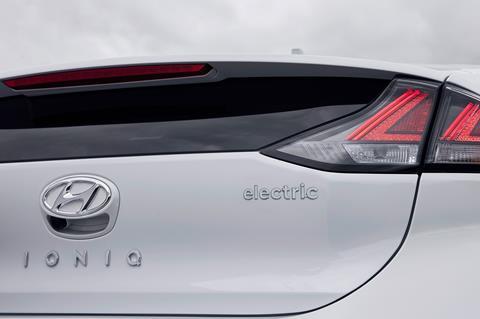 In the face of a general decline in vehicle exports from South Korea, the country's Ministry of Trade, Industry and Energy has found a silver lining in increased exports of new energy vehicles (NEVs). It has also recorded rises in automotive parts exports to emerging markets.
While overall vehicle exports decreased by 10% to just over 208,700 vehicles in October, compared with the same month in 2018, exports of electric, hybrid and fuel-cell vehicles increased 8% to more than 23,500 (a slight decrease from the 24,808 NEVs sold in September this year). For the first ten months of 2019, South Korea exported more than 120,000 alternative propulsion vehicles, double the previous year, with the majority shipped to North America.
Of that year-to-date figure Hyundai exported 102,471 NEVs, led by the Ioniq hybrid and Kona compact electric SUV. Total Hyundai sedan and SUV exports worldwide for January to October reached almost 803,800.
South Korea's top vehicle exporters
Hyundai Motor
Kia Motors
GM Korea
Ssangyong Motor
Renault Samsung Motors
Zyle Daewoo Bus
Tata Daewoo
Data from the Korea Automobile Manufacturers Association (Kama) showed that from 2012 to 2018, the country's automotive exports fell by an annual average of 4.2%, while NEV exports increased by an average of 33% per year.
While overall domestic car sales in South Korea were down by 2% in October, sales of imported vehicles were up nearly 9% to around 24,700.
The trade ministry also reported that automotive parts exports were down by 6.3% because of drops in North America, the EU, Eastern Europe and Asia. However, declines in those markets were tempered by increases in Central and South America, Africa and the Oceanic region. Parts exports in October were worth $2 billion.
South Korea's automotive parts exports to global markets in October 2019
(In US dollars and showing percentage change)
North America: 723m (-6.3)
EU: 366m (-11.2)
Eastern Europe: 191m (-10.3)
Asia: 504m (-7.3)
Middle East: 100m (+2)
Central / South America: 96m (+11.9)
Africa: 21m (+24.4)
Oceania: 12m (+15.8)