In the race to perfect autonomous driving, Israel has proven to be a hotspot of technological innovation – driven, in part, by its military expertise and surveillance tools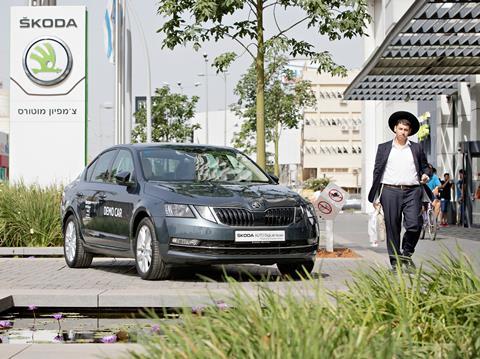 The automotive industry is undergoing its biggest transformation in decades, arguably even in its history. Change is coming to almost every aspect of the business: petrol and diesel powertrains are being usurped by electricity or hydrogen; human drivers are handing ever more responsibility to automated systems; even the accepted concept of individual vehicle ownership is under threat from shared-use models and new mobility services.
This change is also shaking up the structure of the industry. Major players are scrambling to equip themselves with new skills and technical capabilities, while outsiders are trying to muscle in, sensing an unprecedented opportunity to establish themselves in a huge and potentially lucrative sector.
One of those outsiders is not a company but a tiny country located about as far from the traditional heartlands of the automotive industry as it is possible to be. Israel, which celebrated its 70th anniversary last year, is one of only a handful of countries that is younger than the car itself. Despite having a relatively small pool of human talent to call upon – there are more than 20 cities in the world with populations larger than Israel's 9m – today it is punching far above its weight in the new automotive world, especially in the strategically critical areas of artificial intelligence (AI) and machine vision.
One of the sector's notable early successes was Mobileye. Founded in Jerusalem in 1999, the company's EyeQ technology eschewed expensive radar or lidar technologies, relying instead on a conventional camera with smart image processing algorithms running on a bespoke chip. The solution offered carmakers a low-cost way to incorporate advanced driver assistance system (ADAS) features such as automated emergency braking or lane detection into their vehicles. Its customers have included BMW, GM, Volvo and Tesla.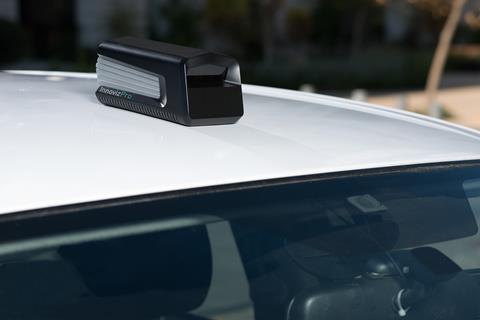 The rapid growth of Mobileye attracted the attention of investors and industry players alike. After several rounds of venture capital funding, the company floated on the New York stock exchange in 2014. The $1 billion it raised in its IPO was the largest ever by an Israeli firm. Three years later, US semiconductor giant Intel bought the business for $15.3 billion.
Another Israeli start-up now making waves in the automotive sector is Innoviz Technologies, founded in 2016. The company produces lidar sensors and at the beginning of 2018 launched a solid-state sensor, using micro-electromechanical systems technology to control its laser instead of the moving mirrors used by earlier lidar approaches. That should be a boon for carmakers, holding the promise of sensors that are small, robust and cheap enough for series production.
At only two years old, Innoviz is still relatively new to the scene and has attracted investment in the tens rather than hundreds of millions of dollars. Nonetheless, it has powerful friends. Partnerships with tier one suppliers including Magna and Aptiv are helping to get its products into the development programmes of major western carmakers, and a similar arrangement with Bejing-based Hirain Technologies should help to open up the fast-growing Chinese market.
Israel's growing reputation as a source of innovative ideas – and talented people – is encouraging big multinational companies from different sectors to set up a presence in the country. Often, they enter via their venture capital divisions, hoping to beat rivals with early investments in 'the next big thing'.
Skoda and Hyundai's show of faith
Two recent OEM investments came from Skoda and Hyundai. In partnership with Israeli importer Champion Motors, Skoda established a Tel Aviv branch of its DigiLab division in 2017, with a brief to invest in promising local start-ups. At the time of the announcement, Skoda said the location was "no random choice", pointing to the several thousand new technology companies in Tel Aviv, with around one in ten of those specialising in mobility.
The OEM also admitted it had only recently defined digitalisation as a key part of its strategy over the next few years. Judging by CEO Bernhard Maier's comments on a 2017 visit to DigiLab in Prague, in the Czech Republic, its position had clearly shifted significantly by this point. "The development of digital technologies, particularly in respect of mobility services, is of central importance for the future direction of our company," he said. "In this context, the DigiLab is an integral part of our 2025 strategy, with which we are preparing Skoda for the digital age.
The development of digital technologies, particularly in respect of mobility services, is of central importance for the future direction of our company– Bernhard Maier, Skoda
So far, DigiLab Tel Aviv has bought stakes in companies involved in a range of activities, from energy storage for high-powered electric vehicle charging to analysis of mobile phone data for tracking travel patterns. Machine vision technology from another investment – UVeye – is to be used to inspect vehicles at Skoda's manufacturing facilities in the Czech Republic.
As for Hyundai, this OEM has invested in a deep learning (DL) computer vision specialist called Allegro, which aims to solve problems that are emerging as carmakers move machine vision technology from prototype to production.
"Perception lies at the heart of autonomous driving and ADAS – it is a key requirement for these technologies," says Nir Bar-Lev, CEO and co-founder of the start-up, which was established in 2016. "In recent years, the whole field of computer vision has been revolutionised by deep learning, but building these systems is very different from traditional software engineering."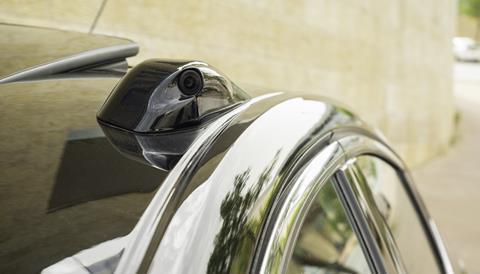 When the investment was announced in November last year, Hyundai said the partnership was intended to "speed up the deployment of AI technologies across various business areas", adding that it expected to improve driving safety through their application in autonomous systems that enhance road navigation and real-time decision-making.
Intriguingly, the statement noted that Allegro offers an "end-to-end DL lifecycle management solution" with a wide range of possible applications beyond autonomous vehicles. The platform is said to simplify the process of "developing and managing deep learning-powered solutions – such as autonomous vehicles, drones, security, logistics and others".
A spokesperson for Hyundai told Finished Vehicle Logistics that it is too early to reveal specifics about what these applications could be, but reiterated that the company believes AI will be applied to a wide range of business areas.
"Our investment in Allegro is a further step in enhancing our presence in the Israeli market, a global leader of technological innovation in the fields of automation, artificial intelligence and deep learning, and Allegro is clearly an innovation leader in that field" said Ruby Chen, head of office at Hyundai Cradle Tel Aviv, at the time of the announcement. "This is our fifth investment in an Israeli company and our activities will continue to grow in the coming year." He described Israel as "a superpower in the development of automotive technologies".
There are a lot of companies in our space offering a full technology stack, but that's not necessarily what automotive companies want. They increasingly see perception as a strategic capability – Nir Bar-Lev, Allegro
According to Bar-Lev, machine vision developers face two key challenges. "The first is talent: finding the right programmers and data scientists who really understand the problem space. But the second, less talked-about issue is that you need the right development infrastructure: the tool chains and
resources that let you scale, ensure you meet the appropriate quality bar, and allow you to achieve a commercial return on your efforts."
In conventional software engineering, he continues, much of the extraordinary progress that has been achieved in recent decades is not down to fundamental innovations in technology, but the fact that programmers now have access to development platforms that have dramatically improved their productivity and the quality of their work. "Right now, those platforms don't exist in the deep learning space," says Bar-Lev.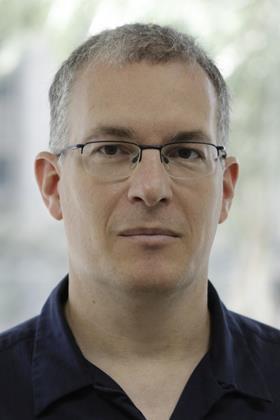 That is the void Allegro is trying is to fill. It has created a set of systems and tools around the core AI algorithms that help developers to manage their data, test and tune their approaches, and deploy their finished products. "We want to build the infrastructure that allows vision systems to be developed faster, to achieve higher quality and deliver a better return on investment," says Bar-Lev. "And by applying automation to as much of the routine work as possible, we want to increase developer productivity, which helps to address the critical shortage of talent."
Allegro's customers to date include companies operating in healthcare and industrial equipment as well as automotive. Besides Hyundai, Bosch and Samsung have also invested.
The highly competitive nature of AI development in the automotive industry adds to the appeal of Allegro's offering, notes Bar-Lev, because customers can use its tools without necessarily having to share their highly valuable and hard-won data. "In AI, data is more than king – it's God," he says. "There are a lot of companies in our space offering a full technology stack, but that's not necessarily what automotive companies want. They increasingly see perception as a strategic capability, and our approach allows them to keep their core IP in-house."
The requirement for development and product management tools does not end when autonomous driving features reach production. "These systems will need to be supported, tuned and optimised once they are in the customer's hands," explains Bar-Lev. "A system optimised for driving in London, for example, might be different from one used in Scotland. Our platform is designed to help companies manage that complex environment."
Secrets behind AI leadership
So why has Israel emerged as a leader in the world of AI and machine vision? One significant factor is its military prowess. The country's armed forces and intelligence services have invested heavily in high-tech surveillance tools, because the ability to rapidly process and analyse thousands of aerial photographs or satellite images is a powerful tool for a country that has tense relations with its neighbours and also elements of its own population.
Unit 8200 of the Israeli Defence Forces Military Intelligence has long had a reputation as a source of highly capable computer experts, especially skilled in cyber-security and code breaking. The lesser known Unit 9900: Terrain Analysis, Accurate Mapping, Visual Collection and Interpretation Agency is now gaining a similar reputation for machine vision expertise.
Much of the actual work undertaken by these agencies inevitably remains in the shadows, but Israeli tech companies make no secret of their military backgrounds because it is something that clearly appeals to potential investors; look at the website of any aspiring start-up and the units in which the founders served will usually be highlighted.
Indeed, some tech executives go out of their way to emphasise their military credentials. Udy Danino, CEO of SAIPS, a machine vision start-up bought by Ford in 2016, described his company as "a kind of algorithmic commando unit for the toughest missions, specialising in the connection between deep learning and computer vision".
Allegro's Bar-Lev has a biography that includes service in an Israeli Defence Force technology unit, followed by senior roles at Google. He suggests the country's tech success is down to more than just its defence activities, however. "Our military background is important, of course, with years of development in advanced vision systems and cyber-security. But on the academic side, we also have a few brilliant minds operating in the field. Together those things have made Israel a hotspot for talent."
Attitude matters, too. "I think Israeli companies like to innovate. They are comfortable adopting new technologies and new paradigms," he adds.
In the automotive space, Bar-Lev suggests the major technological shifts occurring now provide an important opportunity for a small country like Israel to carve out a niche in a global industry. "Software has already become a much more significant part of the total bill-of-materials in a vehicle. For us, that's a major opportunity because, unlike traditional car manufacturing, you don't need lots of physical assets to compete in the software space."
Bar-Lev thinks there are still plenty of opportunities left to explore in autonomous driving. "To work well, these systems require a lot of elements to fit into place," he says. "You need the right talent, the right infrastructure and the right data. And you also need reliable sensors and appropriate chipsets. The prototype autonomous vehicles operating today have a mini-supercomputer in the trunk. That isn't an approach that would work in production." Most automotive companies, he notes, have significant work to do in each of these areas.
It turns out that Israel's rising reputation as a machine vision hotspot is becoming something of a mixed blessing. "It used to be that start-ups like ours were the only game in town," Bar-Lev recalls wistfully. "Now that all the big players have a footprint here, the competition for talent is much fiercer than it was."