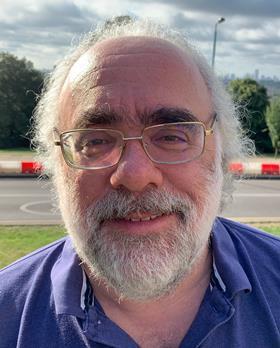 We haven't yet heard from members of the UK's new, Boris Johnson government on its vision for EVs, but it will be interesting to see whether the same rhetoric applies as during the last administration. Every time a member of Theresa May's government spoke about the car industry, you were almost guaranteed to hear them say that the UK was going to be a world leader in electric vehicles (EVs).
The idea is, in fact, laughable.
True, Nissan chose the UK to assemble its first European-made EV, the Leaf, in Sunderland. But this vehicle is now on its second generation, the electric powertrain is imported from Japan and there is no technology with real UK origins in the Leaf. The same applies to the hybrid powertrain built by Toyota for the Corolla at Deeside. Meanwhile, the new electric Mini due to start production at Oxford later this year will rely on electric powertrains designed and made in Germany, and imported – at some expense and with notable logistical challenges – from the continent. BMW will not be looking forward to starting production of a new vehicle at the same time as its supply chain could be hugely disrupted by a no-deal Brexit.
None of the Leaf, hybrid Corolla or electric Mini has any real UK electric powertrain content, and this reality rather undermines the government's hopes for the sector. There may well be electric or hybrid versions of new Nissans to be made in Sunderland – and also the new Vivaro van in Luton – but these models will also be reliant on imported technology. The new electric, or range extender, London Taxi uses Asian-sourced EV technology, so here too there is very limited electric technology originating from the UK.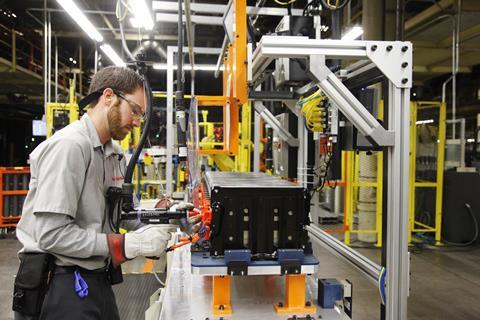 JLR to the rescue?
As is so often the case in today's UK automotive industry, it is what happens at Jaguar Land Rover (JLR) that will determine whether the country gets anywhere near matching the government's ambitions. In that regard, it is somewhat unfortunate that the first JLR EV, the I-PACE, is made in Austria and also relies on internationally sourced electric powertrain and battery systems. However, all is not lost – yet.
JLR will soon be making electric drive units (or motors) at Wolverhampton and it will assemble batteries at a new facility at Hams Hall near Birmingham. Initially, these will be for the hybrid Range Rover Sport but before long it will assemble batteries for the electric replacement for the XJ which should be in production some time in 2020. The "eXJ" will be followed by more Jaguar EVs, with the J-PACE SUV expected to be the next electric model, and electric or electrified versions of the XE/XF sedans likely to follow.
JLR has also received a boost to its EV strategy via an agreement with BMW to co-develop batteries, motors and electric powertrains. Whether they will be equal partners, or whether JLR will be a junior partner making BMW technology or systems under licence, remains to be seen. We will also have to wait to see what will be made in the UK under this arrangement, rather than imported.
Lacking EV technologies
In essence, the UK has limited capability in core EV technologies behind the final assemblies. There is no battery cell production in the country, there is very limited electric motor parts production, and also very limited electric steel production. For the UK to become a leader in EVs, there is a need for the nation – or rather, UK companies –to have UK development and manufacturing capabilities in the core EV technologies.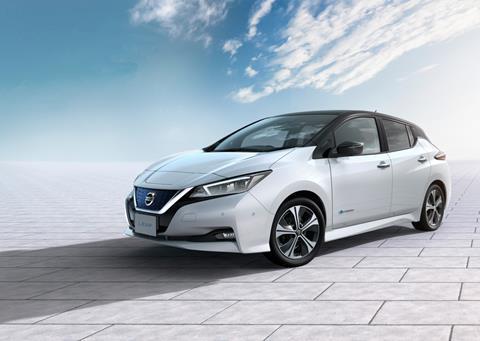 The country doesn't have such companies now, and any companies which establish production (and indeed development) activities in the UK will be international players, from Germany, Korea and China especially. There are undoubtedly some very innovative technologies in this area being worked on at UK universities, but translating such developments into globally leading companies is another matter.
In these economically uncertain times, the UK will be even more reliant than ever on foreign investors to fully develop and maintain a leading position in EVs. Such investments may well be made, and the UK may well have its own battery-cell factories one day, along with a tier two and below supply chain for electric motors, but the companies in this supply chain will almost certainly not be British. That will make them, like the international car manufacturers, footloose and ultimately location agnostic.
The government's past statements on the need for the UK to switch to EVs are laudable, but the vision of the UK as a global leader in EV technology is ultimately misguided; the leading suppliers and technology companies in this area are not, and will not be, British.