Jack Cooper Transport has been working with its stakeholders on a way of getting its business back in line with its balance sheet and its president Alex Meza says that following reorganisation under Chapter 11 proceedings, and with a new owner, the company is best placed to invest for the future
An aggressive acquisition strategy that ran into automotive market contraction, combined with union contracts with limited flexibility, forced Jack Cooper Ventures, the US' biggest car carrier, into Chapter 11 bankruptcy proceedings this past summer.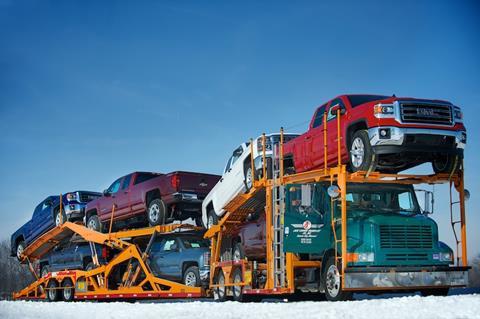 "Generally speaking, the balance sheet had outgrown the business and we needed to find a way to get it back in line with the size of our operation," said Alex Meza, president of Jack Cooper Transport.
The good news, according to Meza, is that the company is emerging from the process with a stronger operating model, one that gives it greater flexibility in meeting the sudden increases in demand from customers which are typifying the market in the US currently. What is more, the new organisation, under the ownership of Solus Alternative Asset Management, will emerge with a modified collective bargaining agreement that was ratified by an overwhelming majority of its union employees in early September this year.
Satisfying stakeholders
Meza told Automotive Logistics that the company had spent the last couple of months working hard with its stakeholders to come up with a solution that provided Jack Cooper with the right balance sheet and the right capabilities to be a successful company. That included working with major stakeholders, including the Central States Pension Fund, which handles all the contributions to Jack Cooper's employees.
According to Meza one of its stakeholders requested that the reorganisation of the business be carried out under court supervision for legal and financial reasons, which was why the company decided to file for Chapter 11.
Since then the company has been working with its stakeholders on getting an agreement ratified by the courts. Central to that was getting the programme backed by the Teamsters union.
"We had lengthy negotiations with the leadership of our union," said Meza. "At the end, the collaborative spirit succeeded and we were able to agree on a new contract that gives us the ability to compete in the market and grow our business and our union membership."
That includes using pension savings to invest in its fleet.
"The savings we derive from the deal will be reinvested in the business, especially around our fleet and its renewal for the future," said Meza.
Stuck on subcontracts
Under its previous operating model, Jack Cooper could not subcontract excess capacity to non-unionised carriers, a situation that left it with a lack of capacity to service customers at times of peak demand. That situation combined with the heavy investment the company made to acquire carriers, including Allied System Holdings, left it vulnerable as the market demanded greater flexibility to address peak events.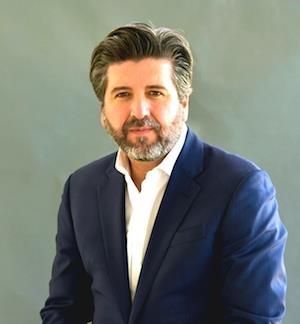 "We know today that the market demands flexibility to increase or decrease capacity," said Meza. "For the longest time our customers were saying, 'yes you have a great network but sometimes our needs surpass what the network can manage up or down'. We now have the ability to go to market and get help from non-union carriers if there is an influx of vehicles above what we are able to haul on our own. That is a huge benefit for our customers."
Meza said that the bulk of its business would always go to Teamster drivers, but if there was a spike in demand for capacity the company would now be able to work with anyone.
"Our business model has evolved. We can now service our customers better and we have the opportunity to go after new customers and grow our market share," he said.
Ageing fleet costs
An additional factor leading to budget pressures at Jack Cooper was an ageing fleet of equipment that generated higher maintenance costs. Meza said that Jack Cooper's fleet of transporters were in need of renewal and revitalisation.
"The symptoms of an ageing fleet are that maintenance costs go up," noted Meza. "Investing in our fleet will drive down maintenance costs and allow us to be more competitive," said Meza.
That new equipment is needed at a time when car carriers in the US are moving bigger vehicles. The current demand for SUVs and pick-ups, which make up around 70% of sales in the US at the moment, means carriers are moving fewer vehicles per haul.
"Our cars are getting bigger which means we can haul fewer on each rig. For us, most of our rigs are configured to haul trucks," said Meza. "For the market, that means if you needed 1,000 rigs to haul 100,000 cars, as the load factor of that rig decreases you may need 1,500 rigs to carry the same number of bigger cars. That is affecting the overall market."
On a positive note, Meza said that consumer demand for bigger vehicles and the subsequent demand for more trucks to carry those vehicles served as a buffer in the face of a forecasted flattening in overall sales in the US over the next few years.
According to Meza, Jack Cooper's OEM customers have been very supportive through the restructuring process and approve of the new company set up.
"We have close partnerships with them and are very transparent with what is happening and how we are addressing them, and how we are ensuring that their supply chains are not impacted with operational risk," said Meza. "The feedback we have gotten from them has been overwhelmingly positive. I think the market will also see this in a positive way. A healthy Jack Cooper is good for the overall market and that is what we aspire to."
On the subject of further acquisitions, Meza said that Jack Cooper was not ruling them out in the future but for the time being the company was more focused on emerging from the restructuring process and operating its new business model to the best of its ability.