In recent years, the US finished vehicle logistics sector has battled to recruit and retain enough drivers. Trucking companies are now looking at strategies to improve the situation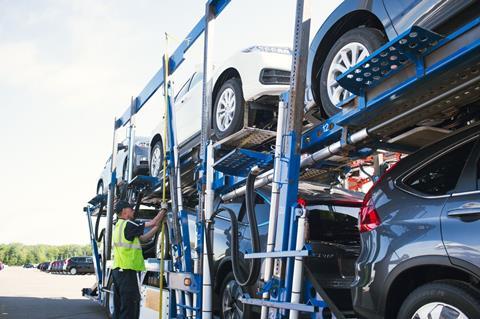 Car transporters across the US are feeling the effects of a significant shortage of drivers across the finished vehicle logistics sector – and are searching for the best solutions to tackle the continuing difficulties it poses to operations. An ageing labour force, a lack of interest from the younger generation, stagnant wages and competition from other industries are all contributing to this challenging situation.
The American Trucking Associations (ATA) has said that, taken as a whole, the industry was short by approximately 60,000 drivers at the end of 2018 and will need about 110,000 new drivers to enter the profession each year over the next decade to keep up with demand.
"Some factors that exacerbate the driver shortage include the fact that the average age of over-the- road drivers is 46 compared to 42 for all other US workers – with private fleet company drivers having an average age of 57," says Guy Young, general manager of the Auto Haulers Association of America (AHAA). "Many of the veterans are also starting to retire, but there are not enough younger recruits to replace them."
Robert Farrell, executive director, Automobile Carriers Conference at the American Trucking Associations, agrees that the shortage has been driven in part by demographics, coupled with the fact that it is now more difficult to recruit younger people into the profession. "The shortage is real and carriers are very concerned about it," he states.
Moreover, current regulations are not helping the industry to capture fresh talent. The minimum age for a class A (tractor-trailer) driver in the US is 21, and although many states allow 18-year-olds to qualify for a commercial driver's licence (CDL), individuals under 21 cannot cross state lines, making it impractical for most trucking companies to employ this age group. "These younger recruits, that do not attend college but want meaningful employment in a skill or trade, have already made technical training and employment choices before they turn 21," Young points out. Once lost to other industries, there is a good chance that these individuals will never enter the finished vehicle logistics business.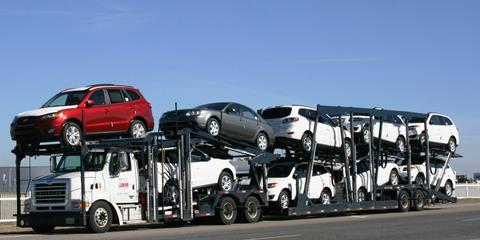 On top of this, turnover continues to be a problem in the industry. Young reveals that in 2018 turnover rates were: 83% for truckload for-hire over-the-road trucking companies; 11% for less-than truckload (LTL) carriers; and 8% for private carriers. While many drivers leave the industry because of retirement, family responsibilities and health issues, Young says the majority of the losses stem from driver churn, where drivers quit one employer for another, leaving their former company facing several months of recruiting and training replacements.
Factors that might push drivers to leave the industry altogether include lifestyle choices, such as an unwillingness to be on the road for long periods of time. Young also points to "more pay, bonus opportunities, and benefits that may be available from other employers", coupled with low unemployment and the availability of jobs in other technical industries. He also identifies "burdensome regulations" on the industry that discourage drivers from continuing in this line of work.
"While the turnover rate in finished vehicle logistics is much lower than truckload and LTL freight, many of these same factors come into play in the auto haul industry as well," he says.
LSPs' perspective
At Colorado-based Accelerated Services (part of the Accelerated Logistics group), Joe Haney, the company's vice-president, observes that finished vehicle logistics has always been "something of a niche market", requiring drivers to have the skill and experience to load different combinations of vehicles. However, he believes the driver shortage has become an increasingly pressing issue in recent years due to a number of factors.
Haney argues that the constraints put on the industry, through high expenses for insurance, damage, fuel and maintenance, as well as exposure to liability, have "turned many drivers away" and prompted some to seek other driving careers.
"Many new drivers weigh the pros and cons, and unfortunately our industry is suffering. We will have to find way to incentivise new candidates to make it more appealing for them to enter our industry," he says.
Meanwhile, as the US economy has expanded, California-based Hansen & Adkins Auto Transport, has seen higher demand for commercial drivers of general freight, and associated rates and driver pay increase.
"While our niche of the trucking industry has grown with increased cars sales, the freight rates and driver pay have remained relatively stagnant. The driver pay advantage once held by auto transporter drivers has diminished," adds Steve Hansen, executive vice-president.
"Consequently, there is now more competition and increased driver turnover. The process and effort of loading and delivering new vehicles carries a high degree of risk and requires more work than simply driving a truck. Our drivers should be paid more for the increased time and effort and rates need to support it," he adds.
Mark Anderson, president and CEO at Michigan- based United Road, believes that the shortage has become more pronounced "as the gap in earnings has closed to the typical truckload and less-than- truckload driving positions".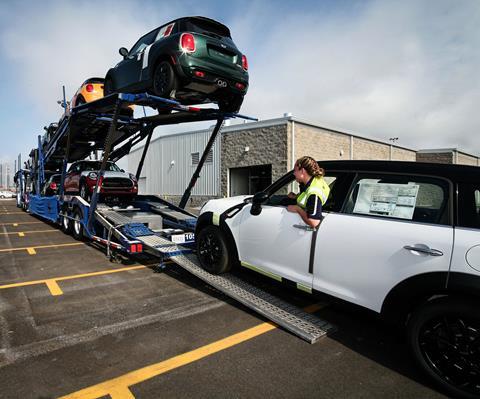 "Professional car haulers are a unique and skilled group of folks that need athleticism, aptitude for technology, geospatial skills and customer service abilities – in addition to the ability to drive an 80-foot [24-metre] rig with ten feet of overhang and 80,000 pounds safely on our roads," he says.
Anderson agrees that the shortage has become pronounced as a result of more drivers retiring than entering the workforce, as well as a stronger desire among workers "to stay home on a nightly basis versus being out on the road for longer periods of time".
Responses to the crisis
In reaction to the ongoing shortage, trucking companies across the US are deploying a number of strategies, ranging across recruitment and training, incentives, labour force diversification and the use of technology such as automated or driver-assist features and improvements in cabs.
AHAA's Young observes that sign-on bonuses and higher starting salaries are some of the incentives that companies are using to attract new drivers, with performance and goal-oriented pay increases also supporting retention.
At United Road, Anderson says the company runs what he describes as "aggressive recruiting techniques", as well as offering "premium pay and benefits" to all of its professional car haulers. He is also keen to stress the benefits of the company's culture and its "integrated and diverse network", a factor which provides drivers with more choice.
"People have different desires and our market presence in the new, used and specialty sectors allows for a variety of choices and lifestyles that will appeal to most folks," he says.
Some trucking companies, including Hansen and Adkins, have established a driver training programme and now pay to train drivers how to haul new vehicles. With higher competition and turnover, Hansen believes a reliable stream of drivers is necessary and so more time and money are now being spent on driver recruitment efforts, including social media advertising and sign-on bonuses.
Hansen adds: "I believe the manufacturers themselves can help by highlighting auto transport drivers in their media campaigns. Our work is virtually invisible to the general public and putting focus on the good work drivers do each day to deliver a quality vehicle to the customer would be very positive."
Ultimately, Accelerated's Haney believes the finished vehicle logistics sector needs to find ways to appeal to the workforce. "The biggest factor would be to find ways to increase wages and increase weight limits, as well as allow for team drivers to split sleeper berths."
Also highlighted by Young are strategies designed to ensure that drivers spend less time waiting at loading and unloading points, plus work rotas enabling them to spend more time at home and less on the road. He is keen to flag up approaches aimed at improving the overall image of the industry, recruiting female drivers and military veterans, and continuing efforts to lower the age for interstate truck-driving licences to 18.
"The Auto Haulers Association of America is also currently working on a certification process that includes a driver certification and specific training standards for an auto haul candidate. There are many different types of procedures and processes that are part of an auto carrier drivers training that is not in most technical training curriculums," he adds.
ATA's Farrell agrees that carriers are continuing to do "all they can" to "drop a wide net on potential employees". He points out that a number of government programmes are currently under way, including some that are aimed at attracting ex-military personnel.
"In addition, legislation has been introduced in the US Congress that would allow drivers under the age of 21 to operate in interstate trucking movements," he says.
Role of technology
"The issue around capacity will always be a concern," notes United's Anderson. However, he points to the increasing role of technology in improving the efficiency of car-hauling operations.
"We are relying on technology to make our loads more efficient as well as being easy and attractive to third-party carriers. As an example, we introduced Haully earlier this year, which is our mobile-based technology where qualified third-party carriers can self-select loads and find backhauls that are appealing to them," he adds.
"We are emphasising and developing technology to make life easier as well as create capacity. In addition to Haully being introduced, we have developed and launched LoadSolver, which is an automated load-building tool that uses advanced algorithms to find the most efficient and best-paying loads for our car haulers while maximising velocity for our customers," he adds.
However, Accelerated's Haney cautions that technology can be "a double-edged sword". Although he believes that the addition of more technology in the finished vehicle sector is mostly a good thing, he stresses the importance of not losing sight of its main purpose: "to simplify and expedite processes".
"While the turnover rate in finished vehicle logistics is much lower than truckload and LTL freight [factors such as better pay, opportunities and benefits] come into play in the auto haul industry as well" - Guy Young, AHAA
"Everyone is building a better mouse trap and at some point it becomes 'information overload' for the drivers. Many drivers complain about having to do redundant and multiple entries due to requirements of multiple principals involved," he says.
As for the potential of autonomous technology in the sector, ATA's Farrell argues that total automation is "not an end-all solution in finished vehicle logistics" and stresses that "we still need warm bodies in the seat to load, drive and deliver the vehicles… in addition to inspections".
In a similar vein, Young quotes the ATA's recent report, 'Truck Driver Shortage Analysis 2019', which states that "many years from now… one could envision an environment when the longer, line-haul portion of truck freight movements are completed by autonomous trucks and local pick-up and delivery routes are completed by drivers. However, motor carriers should not count on this being an option for many decades."
21
The minimum age for a class A (tractor- trailer) driver in the US. Although many states allow 18-year- olds to qualify for a commercial driver's licence, individuals under 21 cannot cross state lines
"Autonomous operations, particularly in auto haul, are still many years away," Young emphasises. "Manufacturers will continue to develop driver- assisted technology that will make trucks and drivers safer on the highway. This new tech should have a positive impact on the driver shortage by making the job less stressful, and may also attract younger individuals to truck driving."
Outlook for trucking
Hansen predicts that, as US car sales have levelled off, the shortage will ease a little, but he also believes that competition in the trucking industry for drivers will continue – and that as long as finished vehicle transportation rates do not support a significant increase in driver pay, the shortage and turnover will persist.
In contrast, United's Anderson is more bullish in his longer-term assessment of the ongoing impact of employment shortages facing the sector. "While some say we have hit a plateau in finished vehicle logistics, we remain confident of the viability of this industry," he says.
"The SAAR [seasonally adjusted annualised rate of vehicle sales] remains at 17m – and there are approximately 40m moves in the used car segment. We will continue to emphasise a strategy around diversity and technology to optimise our performance," he adds.
AHAA's Young is relatively positive about the prospects for the sector over the next few years, believing that the outlook for finished vehicle logistics and driver recruitment is "promising". He also argues that, for a qualified CDL holder who has the motivation and the skill to be the best, auto haul is "a very good [career] choice".
"The industry has some of the highest-paid professional drivers, uses some of the most innovative, state-of-the-art equipment and offers a career in a very high-profile, high-value freight market," he says.