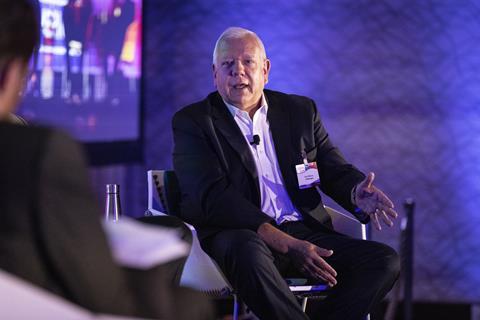 With almost all vehicles in the US assigned customers before they are built, or before they arrive at US ports, dealers and customers care more about visibility and estimated time of arrival (ETA) for their purchases. As Volkswagen reveals, its dealer council in the US has now put vehicle logistics and accurate ETAs near the top of its priority list.
As experts in this panel discuss, improving these services will depend on digital systems, redesigned networks, new partnerships and tools to achieve greater agility and flexibility. These changes not only support recent developments but will further prepare vehicle logistics for changing business models, from online sales to vehicle subscriptions.
Understand how the key players are developing and implementing new logistics solutions and models to future-proof their services to meet the latest consumer trends.
Featuring
Ray Mikicuik, Senior Vice President of Sales, Volkswagen Group of America
Joe Kichler, Vice President, Manheim Logistics, Cox Automotive
Justin Newell, Chief Operating Officer, INFORM
Royce Neubauer, Founder and CEO, SFL Companies
Moderator
Christopher Ludwig, Editor-in-chief, Automotive Logistics and Ultima Media
Watch more videos on-demand from finished vehicle Logistics North America 2022