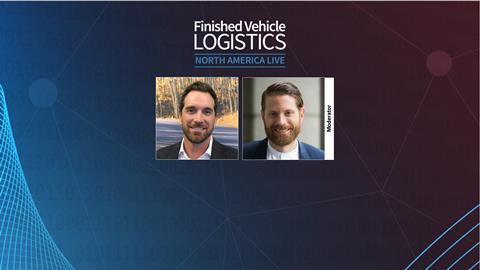 With new vehicle inventory at its lowest levels for a decade, car dealerships are hungry for every car they can get, whether on a lot, in transport, in a storage yard or before they roll off the assembly line. Brion Stapp, dealer principle at family-run Stapp Interstate Toyota, explains how dealers are mitigating the current shortages, and working with OEMs and logistics providers to improve pipeline visibility. He also looks ahead to prepare for electric vehicle sales, digitalisation of sales and the role that sustainability will play for his business – and his customers.
Featuring:
Brion Stapp, Dealer Principle at Stapp Interstate Toyota

Moderated by Christopher Ludwig, Editor-in-Chief, Automotive Logistics and Ultima Media
This session was held on June 22 during the Finished Vehicle Logistics North America 2021 Live virtual conference.
Watch more on-demand videos and content from the Automotive Logistics Spotlight series.