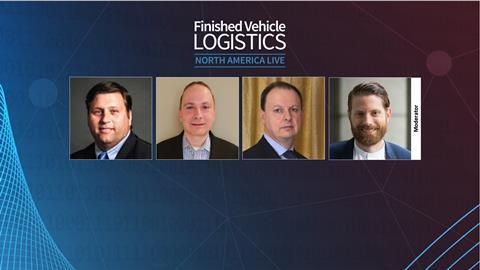 Disruptions to the supply chain are only re-emphasising the need for automotive supply chains to integrate data and build effective feedback loops into production, network and distribution planning. In this session, Nissan's Steve Jernigan explains how the carmaker is transforming the way that it gathers, stores and analyses data across its supply chain in North America, including migrating to an integrated cloud and developing new logistics systems. A new partnership with Georgia Tech, meanwhile, has led to pilot programmes to use the 'physical internet' in Nissan's vehicle logistics.
Experts from IT and software specialists ICL Systems and Proact, meanwhile, detail the need for shared data standards and collaboration, and make use of technology such as telematics, to achieve more predictive analytics in vehicle logistics.
Featuring:
Steve Jernigan, Director, Finished Vehicle Logistics at Nissan North America
Frank Agrusa, Director, Product Development and Innovation at ICL Systems
Paul Nurse, CEO at ProAct International
Moderated by Christopher Ludwig, Editor-in-Chief, Automotive Logistics and Ultima Media
This session was held on June 23 during the Finished Vehicle Logistics North America 2021 Live virtual conference.
Watch more on-demand videos and content from the Automotive Logistics Spotlight series.