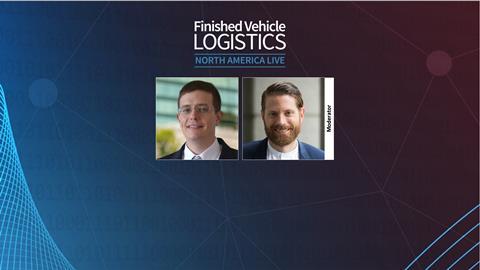 Dealers have had a bumpy ride from closing physical sales, adjusting to online orders and now managing a strong recovery among production disruptions and low vehicle inventory. How are dealers coping and what are the implications for distribution post-pandemic? In this session, the National Automobile Dealers Association's (NADA) chief economist provides an overview of what dealers can expect across new and used vehicle sales, prices and inventory.
He also explores what a changing product mix – including more electric vehicles – could mean for their future business and service models, and why vehicle logistics will remain important to dealers.
Featuring:
Patrick Manzi, Chief Economist at the National Automobile Dealers Association (NADA)
Moderated by Christopher Ludwig, Editor-in-Chief, Automotive Logistics and Ultima Media
This session was held on June 23 during the Finished Vehicle Logistics North America 2021 Live virtual conference.
Watch more on-demand videos and content from the Automotive Logistics Spotlight series.