In an effort to improve the damage-free delivery of its vehicles, Ford has embarked on a journey to digitalise its quality inspection and repair process.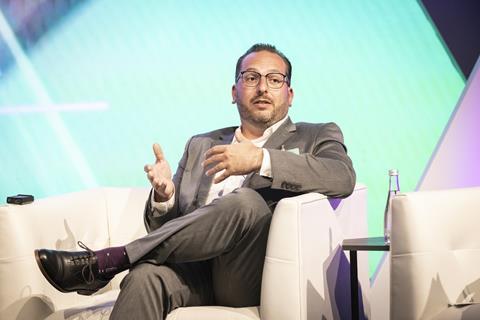 The emphasis is on moving from a reactionary strategy based on claims data to using real-time data from the vehicle, capturing images and using AI to identify where and when problems are happening.
According to Benjamin Pohl, vehicle shipping quality, claims and load testing analyst at the carmaker, using claims data to deal with a problem means reacting to it three to six months late by which time the issue has caused more damage. Added to which, it can mean bad publicity, because even though damage vehicles are the exception, those exceptions get the highest attention, often making it to social media.
Pohl said Ford was now looking hard at digital tools for real-time information to better identify exceptions in the network so it can intercept the affected vehicle, and get it fixed and back on track to the customer. That includes capturing damage with photographs.
"Photos are not new but the digitalisation of inspections is coming round," said Pohl at this month's Finished Vehicle Logistics North America conference in California. "This digital connection of the vehicle inspections is a heavy focus for Ford right now. Everywhere from the final destination all the way back upstream to the assembly plant handoff."
Read-time trends
Ford is taking that detailed information and working with its transport providers on road and rail to identify where damage is happening and why, identifying a single point of truth that both parties can address in collaboration for the ultimate improvement of quality in finished vehicle logistics.
"I want to see real-time trend analysis and I can't do that with the current industry's restraint of damage coding," said Pohl, pointing out there are countless interchangeable codes that people mix up by wrongly identifying exactly what part of the vehicle it that is damaged.
For Pohl it is about having the images of the damage bringing them together and comparing them for a trend analysis. That way Ford and it logistics partners can identify whether certain part on a certain vehicle is getting damaged, or whether the problem is down to a specific location or driver, and prevent it happening again.
"We don't have the insight in real-time right now and you would need an army of people," admitted Pohl. "That is where the AI comes in, which works tirelessly and 24/7. It gives us all the information we need and we can start using that to identify where the problems are happening and attack them."
Further coverage from this year's FVL North America conference is available here
DVM vector mapping
One of the tools Ford is using is Degould's DVM vector mapping mobile application, which allows it to compare points of inspection, including at the dealer and automated hand off point. Using automated AI-enabled vehicle inspections the opinion is taken out of where damage occurred.
"Instead of having arguments about how this scratch happened we can go to the photos [and] hold each other accountable for the truth," said Pohl.
Ford is looking to its technology suppliers at the dealerships, plants and compounds to provide data and analytics, with which it can build a dashboard for insight into where damage trends are happening, while at the same time protecting the sensitivity of the data.
Using that crucial digital data Pohl said Ford could move from delayed reaction to a more expeditious strategy of quality inspection that cut out the waste in vehicle deliveries. That is important at a time when customers and dealers are getting more sensitive to quality and expecting full and costly replacements.
"Ford is on a journey right now to become a world leader in every aspect we can and that comes down to quality," said Pohl "This is an area getting more attention, and the consumer and dealer are becoming more sensitive, [so] we need solutions that are ready now. We are willing to go on journey and collaborate but we need to run fast and deliver results as we are running."