The automotive industry now has the opportunity to reorganise the delivery of a more standardised choice of vehicle supported by the digital revolution in retail. However, there needs to be significant investment by the retailers and more centralised control by the carmakers to ensure the outbound supply chain is more robust, agile, effective and efficient, writes Ben Waller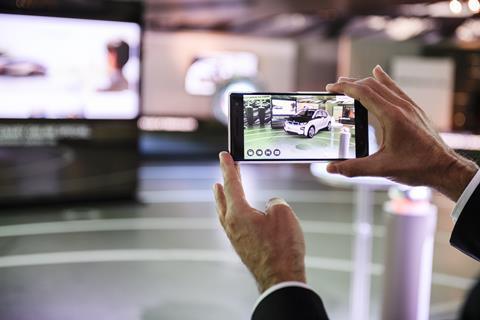 Carmakers frequently state that automotive logistics is suffering unprecedented pressure to become part of a more collaborative and connected industry. However, while many such statements tend to be focused on manufacturing, the ways in which logistics is expected to respond to changes in the customer buying experience are less clearly communicated.
The new car sales channel has been slow to digitalise, compared with many other retail and service sectors, but it is now evolving rapidly, spurred on by new services emerging from advances in electrification and connectivity. This pressure to change is happening at the same time as the once accepted norms of vehicle sales and supply have been upended.
The ongoing shortage in the supply of parts to the assembly plants results in long lead times for the production of cars, with the consequence that there are now unprecedented levels of vehicles being built-to-order and a record rise in the cost of new and used cars. That situation points to the financial benefits arising from a level of surplus demand of which most carmakers in the past could only dream. Yet, at the same time, the underlying cause of this success is simply a failure of supply.
Those companies working in the automotive supply chain and their service providers have never seen their operations so stressed, unstable and fragile. Just-in-time (JIT) line-side supply and sequenced manufacturing were not designed for a trading environment as volatile as that seen in the last few years.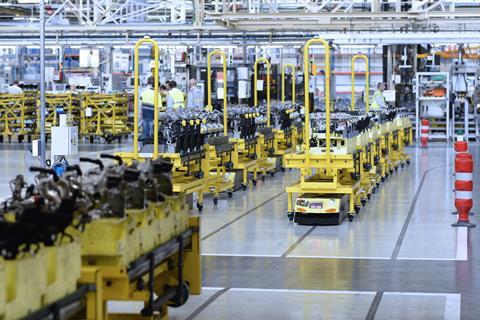 Profits despite pressure
Barely had European manufacturing overcome the backlog from WLTP than the first phase of the Covid-19 pandemic closed OEM assembly and engine plants, along with the tier suppliers' manufacturing facilities. Once the industry had worked out how to reopen safely, capacity was lost.
Some component capacity and supply was diverted to other sectors, most obviously with semiconductors. The bullwhip of vehicle orders once factories had reopened was passed along the supply chain but those suppliers were unable to respond to the recovery of demand. Then Russia's invasion of Ukraine added to the stress, removing critical suppliers and materials supplied from both Ukraine and Russia, compounding the inflationary pressures on energy and materials.
However, despite all these pressures, the big news stories have been very positive in the carmaker and retail channel world. The lack of discounting, evident in the struggle of daily rental companies to match the rebound in demand, has meant that, despite lower revenues and continually rising costs, profits continue to be very healthy. That was exemplified in 2021 when Stellantis indicated to fleet customers that all discounting would be suspended until the end of the year.
The financial statements and annual reports from carmakers and dealer groups across the world have been so positive that they have prompted a resurgence of interest from investment community in the established carmakers. The situation has helped fund a further consolidation of retail groups. As one importer said late last year: "Sales continue to be mostly build-to-customer-order from European supply, which has meant this has been the most profitable year in our history."
One premium carmaker also said that customer build-to-order had reached "85% in Europe, about as high as it can get". And while inflationary pressures are clearly driving up finished vehicle costs, which will inevitably erode margin, those cost rises have so far been mitigated by the ongoing savings delivered by the lack of finished inventory financing and price discounting. Nonetheless, the cost pressures will mean more difficult decisions on volume when supply and demand return to something closer to a new equilibrium.
Time to invest
Carmakers and retailers should take this opportunity to learn the right lessons from constrained supply and reinvest the windfalls wisely. New vehicle supply chains are at a crossroads. The challenge of replacing legacy systems is finally being grasped, and alongside that, now is the time for carmakers and their service providers to commit to new ways of organising the finished vehicle supply chain.
Significant sums are required to fund the far-reaching changes that will be required by digitalisation of the customer brand experience, changes that should help enable a retail supply chain that is more robust, agile, effective and efficient.
As mentioned, the retail channels have prospered and those retailers should be planning to invest. Logistics service providers (LSPs) in the vehicle delivery chain have seen none of the pricing benefits of short supply, only loss of revenues and rising costs. A survey by the Association of European Vehicle Logistics (ECG) in late 2021 found that there had been a 21% reduction in finished vehicle road transport capacity over the previous year and a 6% reduction in shipping capacity.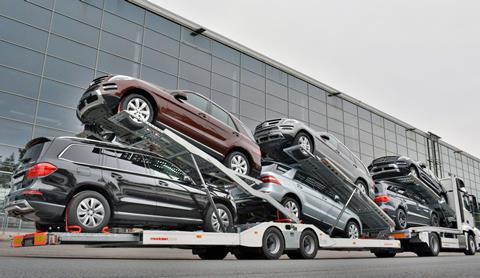 At the same time, fuel costs went up by 60%, road transport costs for drivers and equipment went up 10%, and wages for rail had gone up 13%. This crisis in finished vehicle supply chain capacity only makes the need for renewed focus on supply chain investment and partnering even more urgent.
Resilience, simplicity and contingency
The last few years have demonstrated the critical importance of an effective supply chain in delivery of the retail experience. Carmakers have long been exposed to the risks inherent in global components and parts sourcing. The Fukushima earthquake and the floods in Thailand both resulted in more dual-source supply and other contingency planning from the carmakers most directly impacted.
Carmakers today have responded to the various ongoing challenges by prioritising core products and rethinking how core component supply is secured. Looking at lead times, electric powertrains are being given priority: out of a selection of 122 sample models from 16 brands, the average order-to-delivery lead times being quoted to customers in January 2022 were 25% shorter for EV (all-electric and hybrid) models when compared to equivalent internal-combustion engine (ICE) models.
In addition, the need to stabilise supply and allow for constraints has accelerated a trend towards reduction in the variety offered per model, via cuts in derivatives and options. Analysis of a representative sample of benchmark models by automotive research and consulting firm ICDP found that the number of body-engine-trim derivatives offered by carmakers had almost halved since 2014 on comparable ICE models. At the same time, the average 2021 EV model was being offered with a startling 93% reduction in complexity when compared to a similarly positioned ICE vehicle offered in 2014.
Vertical integration
Some of the changes being made to vehicle content has been highly visible. For example, as part of a scaling back and rationing of chip content, potential buyers are being offered analogue rather than digital displays within the range, a change now obvious within the online configurators of some brands and models. At the same time, carmakers have been focused on securing supply of key components and modules, such as semiconductors and EV batteries. This has meant reaching beyond tiers of suppliers to contract directly with chip assemblers, and building new sub-assembly capacity, most evident in the number of EV battery plants that are now planned for Europe.
These changes have additional benefits, most notably in the marketing and retail channel. As in the past, many salespeople, let alone customers, found the complexity of product choice impossible to comprehend. A more streamlined offering supports simplicity: simplicity of choice within online configurators, and simplification within carmaker and dealer planning of orders and inventory.
Other hidden costs eliminated include reduction in the costs inherent in research and development, parts buffer stock planning and slower moving finished vehicle inventories.
Lower variety, especially via elimination of items that are rarely ordered or sold, also helps to reduce the discounting that arises in normal times.
While most carmakers have made it clear that they do not intend to emulate the Tesla level of product range simplicity, the direction of travel is clear: towards greater standardisation of physical product, which is easier to build and stock; a lower built variety that is then complimented and compensated for by a greater digitalisation of car content; and features and services.
While emergency freight has boomed in the last few years, carmakers are obviously looking to stabilise their inbound supply chains, and so have been looking again at a more careful segmentation of made-to-stock and make-to-order options. That should support more clearly targeted parts buffers for the core, or 'runner', specifications, for which suppliers will have to invest in more co-located (or at least localised) warehousing.
On the outbound side, simpler product ranges should mean more stable scheduling and sequencing, which in turn should enable long demanded enhancements to the forecasts of finished vehicle movement that are shared with service providers.
A more disciplined approach
The focus on a core sales mix points to the way ahead for carmakers to maintain the current efficiency of supply delivered to retail channels and partners. Carmakers have noted the cut in the distribution cost of sales, via low finished vehicle stocks. At the same time, the long era of unusually low interest rates has ended abruptly, which means the end of low-cost funding of inventory.
The challenge will be for carmakers to avoid reverting to oversupply and overstocking when supply becomes more robust. Indeed, oversupply may arrive relatively quickly over the next year, as underlying demand weakens. The current pent-up strong demand is expected to soften if, as anticipated by many central banks, economic growth stalls in many markets, and interest rates are increased to rein in inflation.
In addition to strong new car prices, carmakers have also been acutely aware of the increases in used car prices, which has benefited their leasing arms (as it has other leasing companies), Higher residual values have delivered resale prices higher than assumed when their financial products were sold. All of which should serve as a warning to manage the dangers inherent in a price bubble, which again points to maintaining a disciplined order pipeline and inventory to minimise the risk of overstocking.
A more disciplined approach will mean more centralised management by carmakers. They will have to actively constrain market allocation, prevent hoarding or overordering by sales companies, importers and dealers. That goes against the instinct for growing volume and market share. Some brands have made very public statements about their intentions on volume, the clearest signal being from Mercedes-Benz, which recently indicated that its future strategy will be focused more intently on price premium rather than volume.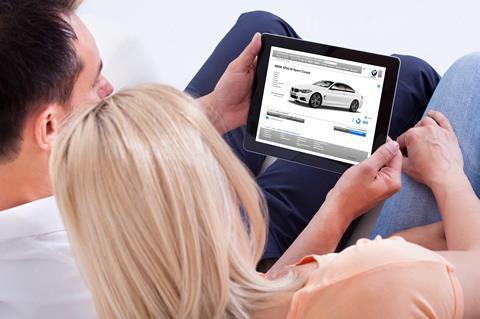 All carmakers have such a decision to make and that decision will have consequences for the allocation of available capacity by finished vehicle logistics providers. Most carmakers are weighing this decision in the context of a wider and more strategic restructuring of new vehicle supply.
Harmonising the omnichannel
A centralised approach to managing finished vehicle inventory is not just a question of volume, it is a question of stocking a range of products. The digitalisation of the new car sales channel makes the careful planning of retail stock more important, so that for the customer the online offering is consistent with physically going to a showroom.
ICDP research has shown that, despite the boom in online sales and services throughout the pandemic, most customers still want access to a physical outlet and discussions in person. New car buyers retain an overwhelming preference for a mixture of online and offline buying experience; only 7% of buyers polled want a purely online experience. That compares to the 17% that said they wanted a purely offline experience.
Even younger buyers are clear that they want a mixture of offline and online activity throughout their buying journey (only 8% wanted a purely online experience, alongside another 8% purely offline). While EV buyers showed a greater preference for an online-only buying experience, this was still only 15% of all EV buyers polled.
ICDP research has also shown that new car buyers continue to visit dealers and will drive further to do so; the average number of dealers visited per buyer, and the overall number of dealer visits per buyer, both continue to steadily increase in surveys of recent buyers. As has the maximum drive time to buy a new car, rising from 45 minutes in 2014 to 57 minutes in 2021, a drive time that in most European markets equates to around 25km.
At the same time, carmakers have widened the number of actions that can be taken online and most brands now offer transactional capability online alongside other steps in the new car buying journey. That allows the customer to drive the process and decide what they do online or offline.
Most carmakers expect use of online sales capability to grow. BMW and Mercedes both expect 25% of sales to be made online by 2025, while some are more cautious, eg. 20% for Skoda by 2025. Others are more ambitious eg. Lancia, which estimates 50% by 2026, although exactly what is classed as an online sale is often unclear. Although most customers will blend their online and offline activity, ICDP analysis has found that since 2019, the number of transactional new car online sales channels has more than quadrupled across Europe, and there has been an increasing focus on the product being a subscription. Furthermore, some carmakers offer a range of parallel online channels. For example, Free2Move widens the range of mobility, subscription and leasing offers from Stellantis.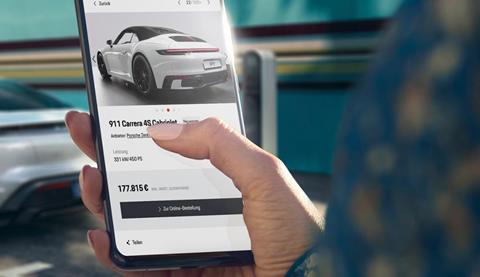 So, while customers will drive to visit a dealer, any gap between the offer online and that made by a local dealer will be a source of frustration. Decentralised ordering and ownership of inventory means that each dealer has a small pool of vehicles that they are under pressure to sell. What the customer wants to see online is what is available, and when it is available, based on the advertised online product range. They do not want to see what each dealer has decided to order.
Savings through central control
The most effective way of maintaining the right depth and mix of finished vehicle inventory is to order that inventory centrally. Central ordering by the manufacturer's national sales company is proven to work, as noted in past work by ICDP on best practices in new vehicle supply. Where manufacturers take full responsibility for the inventory, including the initial order placement mix, there is a notable cut in the cost of lost sales and discounting to persuade a customer to take a car other than that which they originally wanted. Centrally planned inventory and pipelines produce measurable benefits (see box) and revenue lift is almost all margin when accounting for the contribution effect of what are mostly high margin factory-build options.
When combined, these performance improvements, taken from case study evidence from three volume carmakers, generate a 2.8% net gain in profit, via a total of €630 ($642) in reduced discounts and €222 incremental profit per unit on an assumed pre-tax advertised price of €30,000 MSRP.
Benefits of central inventory planning
Centrally ordered and held inventory cuts discounting related to overage stock by 1.7 percentage points (expressed as a percentage of the nominal list price)
Better stock and pipeline mix removes another 0.4% of average discount
Availability improvements from centrally ordered and held stock generates 1.1% of incremental gross revenue
And most significantly, where there is an effective build (and amend) to-customer-order capability, the improved supply chain responsiveness generates a richer product mix of 9 percentage points when compared with cars sold from a dealer stocking model.
Impact on vehicle storage and movement
Centralised distribution centres, where cars are held for delivery upon sale to an end customer, are a good example of where OEM ordering and inventory ownership work. Where new vehicle storage compounds are used as distribution centres, for release upon sale to the customer, the compound tends to be larger, removing space used at the dealer.
From a system point of view, there is no significant net change in overall logistics costs in running a larger compound where delivery is made upon sale, as the additional costs are offset by the removal of dealer swaps involving transport. Centrally managed storage means more work for the logistics contractors, most obviously in storage, but once all non-display cars are held centrally, it becomes logical to undertake more of the planned pre-delivery inspection (PDI) work at scale at centralised locations.
Following the lean principle of 'runner-repeater-stranger', cars can be held at different tiers of centralised stocking, so that the 'runners' – specifications that are sold at the highest rate – can be held within a market or even a region within a market. Meanwhile, some of the 'repeaters', the less commonly ordered specifications, can be held at compounds serving wider geographies, which can include multi-market compounds.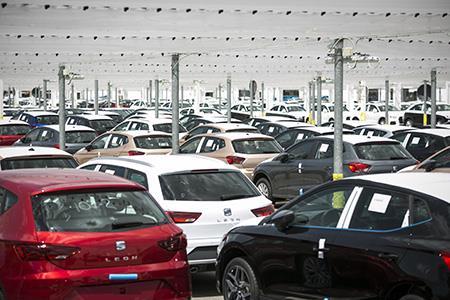 Most 'repeaters' and all 'strangers' can be supplied from the order pipeline, via a new order, or via an amendment to an existing order in the scheduled production pipeline, as long as they are assembled in the region in which they are sold.
As mentioned above, vehicles are being offered in less complex configurations, but many brands continue to target the revenue and profit that goes with selling less commonly sold configurations. One premium European brand explained that certain options are very profitable if low volume.
"We can learn from current lead times: many customers will wait for added value," said the carmaker. "We are looking at segmenting supply more carefully. Some stocked, some order pipeline with standard lead times, and some on an extended lead time with no supplier buffer stock".
A more complex network of final delivery from both factory and stock, via a two-tier, hub-and-spoke distribution centre structure, requires a final vehicle transport capacity that is more integrated, end to end, from factory to hub, to spoke, and to dealer. That necessitates a central function to coordinate and integrate flows across the whole network. Existing examples of two-tier stocking include the pre-market allocation inventories of cars held by VW Group and Mercedes-Benz at compounds in north-western Europe. LSPs have clear opportunities to offer scale services that can be shared by multiple carmakers at key short-sea ports and other high-traffic transport hubs.
Contractual control
Carmaker ordering and ownership of new car inventory can operate perfectly well within the existing franchise system. For example, Toyota has been serving a franchise network in the UK with such a system for over two decades. However, many carmakers have extended the logic of unifying the online and offline customer offer. They want to centrally manage and standardise the prices offered to customers, including any discounts, and the only way that can be done within competition law is to move to genuine agency contracts. That means the customer contract is with the carmaker, not the dealer and there has been a wave of announcements from carmakers on shifting away from franchise to agency contracts.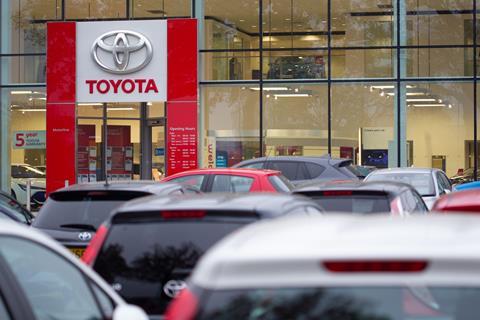 With an agency contract the final transaction price can be set by the carmaker. That allows them to centrally manage pricing in a dynamic way, balancing supply and demand with unified omnichannel offers that can be widely advertised, carefully targeted, or customised and tailored to prospective buyers. However, the freedom to manage prices comes at a cost: in the switch to greater control, carmakers are legally obliged to take on more risk, and that includes stocking.
Moreover, the unsold inventory at the dealer is owned by the carmaker, including display vehicles. These cars may need to be moved between locations, a task usually organised and paid for by the dealers. In a genuine agency system this should not happen and the carmaker needs to pay for all new vehicle movements. That means a more comprehensive contractual role for logistics service providers. Unsold inventory held at the dealer should be kept to a minimum, ideally display vehicles only, as the idea of centrally located inventory is to minimise the costs generated by moving cars before sale.
In 2022, Mercedes-Benz added New Zealand and Australia to the list of agency markets, following Austria, India, Sweden and South Africa. That move has made them a pioneer, alongside Toyota. Mercedes-Benz will switch to agency in Germany in 2023, while Ford intends to start the roll out of agency in the Netherlands in 2023. Stellantis has also announced that next year they will move their volume brands to agency across Austria, Germany, Belgium and the Netherlands, and all European markets by 2025.
Jaguar Land Rover has announced that it intends the UK to switch to agency in 2024, whilst BMW has said that Mini will go to agency across all of Europe the same year, with the BMW brand following in 2026.
The car as a service
Carmakers are getting more directly involved in selling to the customer. At the same time, changes in new car technology and connectivity are enabling a closer ongoing relationship between customer and carmaker.
Firstly, connected car technology is enabling carmakers to offer a more responsive service and repair capability, alongside over-the-air upgrades and flexibility of in-car services, such as add-ons for on-board navigation or EV charging, or even monthly subscription for in-car functionality. BMW recently made headlines selling heated seats in the UK for a £15 monthly fee. More fundamentally, connectivity with car and customer (via mobile apps), is supporting innovation in new leasing and ownership models, often marketed under the banner of subscription.
Many carmakers are looking to extend the usage model beyond traditional outright purchase or financing to various forms of a more exclusive 'car-as-a-service' offer. That is paid for via a single bundled monthly fee, and increasingly, the headline offers are made with no requirement for long-term commitment. These subscription offers continue to change and mature, as carmakers and others explore demand and how to make the fleet utilisation rates and fees commercially viable.
However, it is clear that many carmakers aim to capture a larger share of the driving 'wallet' throughout the vehicle lifecycle. For example, Renault has opened a remanufacturing plant in Flins, with the aim of a greater role in the circular economy of new mobility. By operating forms of leasing and rental across a range of customer usage periods and channels, several carmakers ae looking to earn more revenue per unit over a longer cycle, which means fleet management and sales activity well beyond the traditional carmaker focus of the first few years of financing and aftersales.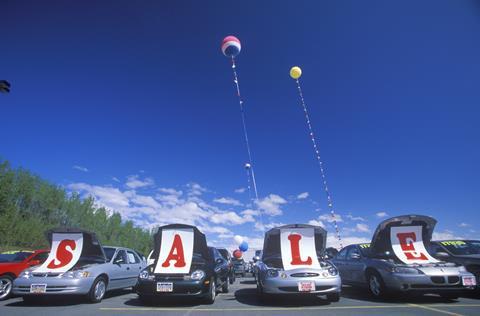 More carmaker involvement in used cars, including remanufacturing and refurbishment (including for batteries in EVs), will mean more demand from carmakers for integration of new and used car logistics to close the 'circular-process' loops. Some carmakers already integrate new car distribution centre services, such as PDI, with used car refurbishment and storage of used cars.
For example, early in 2022, Toyota announced centralised remanufacturing in the UK as a key part of the Kinto mobility and subscription offering. Such ambitious expansion of fleet management by carmakers offers new opportunities for LSPs in growing and integrating new and used car storage, processing and transport. That could help to address many inefficiencies inherent in current new vehicle delivery logistics, most obviously through reductions in empty running through greater use of backhauling.
Rebuilding outbound supply chains
As ever, strategies from carmakers need to be viewed with some degree of caution. Strategies come and go, and experiments are often abandoned when buffeted by wider economic stresses. It is unclear at this point which, if any, subscription services will become embedded as commercially sustainable sales channels and offerings.
Equally, despite the current enthusiasm from many carmakers in moving sales networks to agency contracts, the reality may be more challenging. However, the greatest risk for carmakers arises from not innovating, not taking risks, and mistaking recent record profits as anything other than a fortuitous accident. If a carmaker were to move their sales networks into a genuine agency contract model in markets just as demand in those markets were to weaken, shortages could very quickly turn to oversupply. That would highlight again the importance of supply discipline. Carmakers need to avoid old patterns of stock push and that will require strong leadership. It will also require serious investment to replace legacy systems and rebuild new vehicle supply chains for the rapidly evolving and emerging automotive digital economy.
For example, with sustained and widespread long order-to-delivery (OtD) lead times, the customer and dealer demand for more reliable ETAs and OtD lead time information has intensified. While the current situation undoubtedly makes the provision of accurate schedules challenging for carmakers, meeting the customer and dealer expectations on visibility would be challenging even without the current underlying instability.
Greater expectations
Customers, informed by their experiences outside automotive, do expect more reliable information. Any customer willingness to wait fostered in the current climate will be weakened if carmakers do not look to close this information gap, and failure to address the issue will therefore contribute to the sector slipping back into stock pushing.
In August 2021, the CEO of AutoNation Mike Jackson told Bloomberg: "The industry has understood that overproduction and excessive inventories as the old model is not where they want to be." However, many are sceptical as to whether a return to overproduction and push will be averted. A supply expert at one carmaker said in response to the issue: "I would be very surprised if [carmakers] do not rush back to 110%. But maybe even they themselves are tired of using efficient systems to do inefficient things."
Carmakers will need strategic partners, which should provide new roles and opportunities for both new digital economy start-ups and the highly professional, experienced and established logistics service providers that carmakers already rely upon. An executive at one premium European carmaker said earlier this year that the challenge is making the commitment to big changes in the way a company works. "We need to take bold steps and not be timid," he said. "Over the last 15 years we have been spending loads of money on adjustments to legacy systems. It's a nightmare, the sums so big you could build a whole new car factory for the money."
Ben Waller is associate director at ICDP