Online used car retailer Cazoo has bought SMH Fleet Solutions, one of the UK's leading vehicle preparation, logistics and storage businesses, for £70m ($51m). The takeover will double Cazoo's reconditioning and logistics capability in the UK, as well as its storage capacity, according to the company.
SMH Fleet Solutions, which was set up in 1983, moves 150,000 cars a year, processes more than 70,000 vehicle refurbishments annually and operates an online wholesale platform. It has six vehicle preparation centres in England. This will bring Cazoo's total number of UK sites to 11, equal to 107 hectares.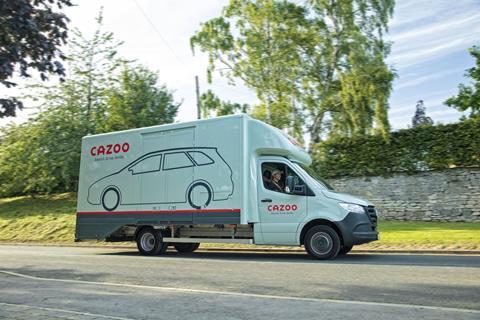 Cazoo has already sold over 35,000 used cars in the UK since its launch less than two years ago. It has expanded its services by recently launching a monthly subscription service for new cars, as well as now buying used cars directly from consumers in the UK.
"This deal will provide Cazoo with one of the most extensive portfolios of vehicle preparation sites and production capabilities in the UK to meet its rapid growth plans," said the company in a statement. "Once fully integrated, Cazoo will have the capacity to recondition and deliver hundreds of thousands of cars per year and store tens of thousands of cars, helping to secure its future requirements and materially de-risk its ability to meet its growth targets."
Before the end of this year Cazoo plans to launch its business in France and Germany, where it already has subscribers. It said that the European used car market represented a $700 billion opportunity. Earlier this month Cazoo bought European automotive data insights platform Cazana, which provides real-time valuations, pricing trends and stock management tools. Cazana has built an extensive dataset of over 500 million historic vehicle transactions from over 40 countries including the UK, Germany, France, Spain and Italy and its tools are used by car manufacturers, lenders, fleet owners and insurers.
Cazoo began trading on the NYSE at the end of August this year following a business tie up with special purpose acquisition company Ajax I.