Cottrell is to build a second manufacturing facility in the US state of Georgia. The company, which is the US' leading trailer equipment maker for finished vehicle haulers, said work will begin on the 46,500 sq.m (500,000 sq.ft) facility Q3 of this year and it is expected to be complete in 2023.
The new plant will be located in the recently developed Gainesville industrial park and Cottrell is investing $125m to build the plant.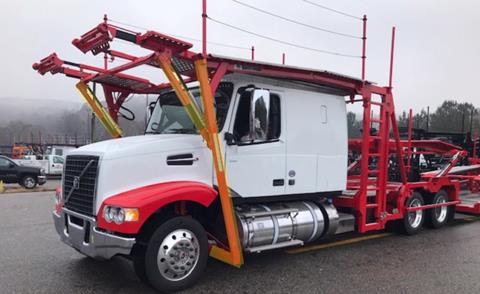 "Cottrell's expansion plan is proceeding well, and we are on schedule and on budget to break ground in the third quarter of 2021," said its CEO and president, Danny Zink. "The new facility will be built on the newly purchased 110 acres adjacent to Cottrell's existing 144 acre facilities."
Zink told Automotive Logistics that the company expected the expansion to double its current manufacturing capacity, allowing Cottrell to make up to 400 units per month from both facilities when the new facility is complete in 2023.
"Business has been very strong in the first five months of 2021 and we expect it to remain strong for at least the balance of 2021," added Zink.
Cottrell opened its first plant in Gainesville, Hall County, in 1973 and that facility will continue to support future business growth while certain aspects of production are moved north to the new campus.
"Hall County has been an extraordinary place to grow our business, and we are excited to continue our next phase with the people of this community," said Zink in a separate statement. "This new state-of-the-art expansion will allow Cottrell to meet and exceed customer and employee needs and expectations for decades to come.
Cottrell currently employs more than 1,000 people at the existing Gainesville facility and the company is now hiring for additional positions.
"With a nearly 50-year history in Hall County, Cottrell has been a valued member of Georgia's advanced manufacturing community for decades," said Georgia Governor Brian Kemp. "It's great to see Cottrell double down on their investment in Gainesville and put highly skilled, hardworking Georgians back to work."
This month's Finished Vehicle Logistics North America Live conference will include wide ranging discussions on all aspects of the sector. The conference takes place between June 23-23