Volkswagen is now able to standardise and improve the vehicle inspection and repair process at its port locations in North America, with greater transparency on logistics flow and a more accurate ETA for vehicle deliveries, supported by software from Inform
At this year's Finished Vehicle Logistics North America conference, held in California in May, Daniel Gottwald, senior manager of port quality operations at Volkswagen Group of America, joined Inform's manager for finished vehicle logistics in North America, Daniel Gosson, to detail the benefits of the new system.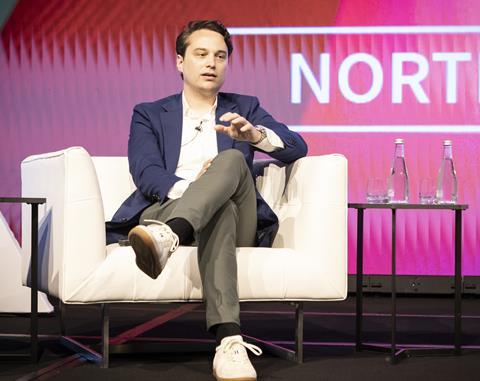 Accurate delivery forecasts and greater transparency in the outbound logistics process is paramount at time of low inventory, volatile shipments and long lead times. Pretty much every vehicle leaving an assembly plant is accounted for by a customer order at the moment and any disruption en route could mean a lost sale at a time when competition is high.
Damage control
According to Gottwald, 85% of VW's North American imports are delivered on time through the standard finished vehicle logistics process from factory to dealer. The other 15% is subject to disruption, which can relate to quality issues that arise in transit. VW's Port Quality Management division is in charge of finding and dealing with those issues.
"Our job in Port Quality Management is to make every vehicle whole again," said Gottwald. "We need to sell the best quality vehicle possible and deliver it to our customers. Any damage or quality issue that happens will be taken care of up to factory standard."
What VW has been working to improve is the information it can share with sales and supply chain colleagues.
Gottwald said that previously, when a vehicle that was found to have a quality issue was taken out of the normal delivery process at a port, its status became obscure.
"Vehicles were placed on hold at the port location and that was pretty much the only information that was sent out of the port – nobody knew why or for how long," he said.
The carmaker was relying on the individual port process systems but that approach lacked enhanced visibility because of differences in the data collected by the different systems.
"There was a lack of standardisation where operations at one location didn't necessarily match another location," said Inform's Gosson. "You couldn't react to issues quick enough because of the fact that you didn't have standardisation."
Crystal ball on quality
What VW wanted to provide was a crystal ball on the port quality process, and the repair and return of its vehicles to the supply chain, as well as a way of standardising the process across all port operations. According to Gottwald that is what it now has, more accurately a data hub that provides full transparency on the process and an accurate estimate of the time taken to get a vehicle back on its delivery target.
Gottwald explained that the Inform system connects to multiple points in the organisation, including VW's corporate IT system. Following a standard damage survey at the point of import a vehicle may be taken aside and VW's inspection company will upload a description and images, along with an AIG code, to the new system. That is made available to the wider company so an informed decision can be made on the best course of action.
"Based on that damage information, we will create estimates [such as] the man hours needed, so we can calculate how long this vehicle will sit at the port," explained Gottwald. "We also have a link to our parts logistics module, so if a part is needed to repair the vehicle we get the part delivery times, which also feeds the Inform system."
The system also interfaces with VW's partners in distribution and based on that information VW is able to create a priority list for the vehicles requiring service.
"All this information is combined into the Inform cloud and based on the available information the system can calculate the estimated time of repair, which we can then feed back to our supply chain colleagues [and forecast] the estimated time for the vehicle to re-enter the standard supply chain," said Gottwald.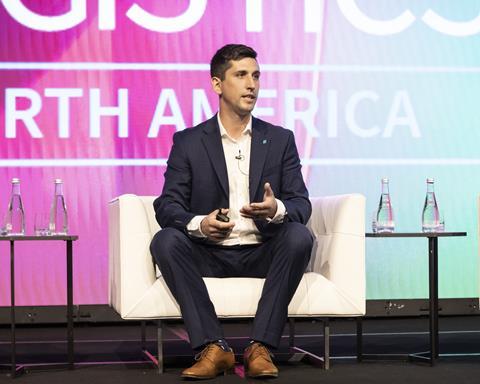 Stability through standardisation
The digitally enhanced process is providing greater stability for VW deliveries because of its ability to standardise the port quality management processes. Daniel Gosson said that as soon as the damage is captured, the Inform system collects the information, digitalising previously paper-based processes, to keep it all live and linked to each individual vehicle. That enables better team planning for the Port Quality team but also transparency downstream for the logistics team and customers.
Gosson said the system's automated reporting has been instrumental in improving quality management processes in ways he couldn't have imagined at the start of the project.
"The standardised solution across all locations has created a competitive advantage for the group," said Gosson. "Not only do they have their own singular solution but they are able to leverage their resources in a way and maximise human capital as much as the tools and software."
Gosson also pointed to a specific example at the US port of Baltimore where the system had helped reduce customer service messaging by 50%. VW Logistics is able to convey information to supply chain colleagues from live campaign information that will tell them whether they have to wait two days or four weeks for the specific VIN to be delivered, or whether they can take alternative action and substitute that specific vehicle for another within the same timescale.
The potential for improving the process of vehicle delivery is still being realised according to Gottwald. For example, VW is now looking at using the information to help carriers picking vehicles up from the ports to fill their transporters more quickly with priority vehicles and speed up turnarounds.
Customer expectations on buying a vehicle and getting it delivered are changing. The car buyer wants more flexibility in the purchasing process and may want to be able to upgrade down to the last few days. That is a new challenge for VW as it looks for accurate ETAs to meet pent-up demand.
Click here for more on FVL North America 2023 and to register for 2024